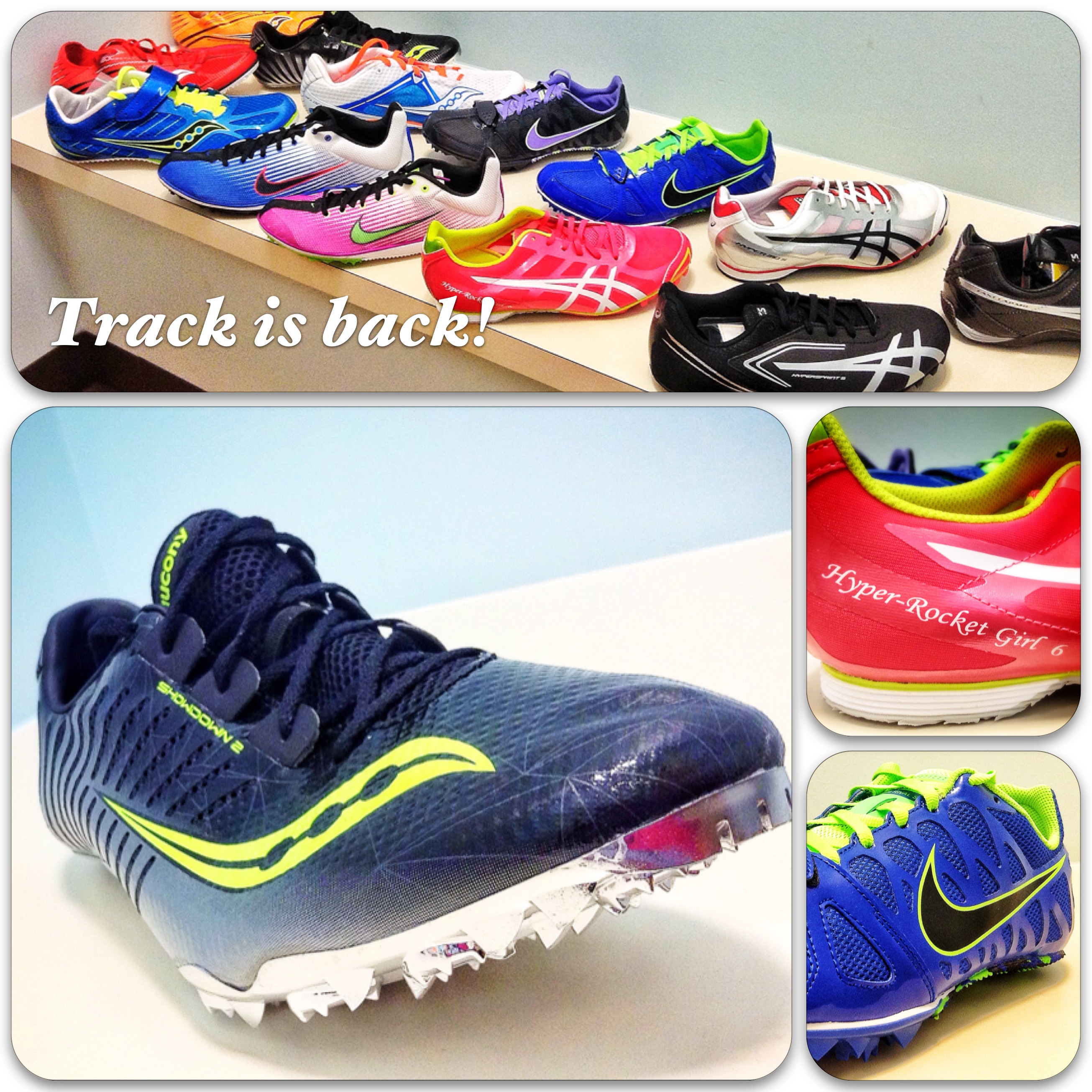 It's that time of year again!  Track is back!
Athletes at any level understand that in order to achieve success it takes a great deal of time, effort, dedication and commitment.  The right gear helps too! 
All student-athletes receive 20% off of ALL merchandise ALL year long!  As if that isn't cool enough, we also donate $15 to their team's booster group! 
At Fleet Feet we pride ourselves on having a staff that is knowledgeable and eager to assist you with any questions or concerns that may arise during training.  What are the best inserts for spikes?  What should I do about my nagging shin splints?  What is the best training shoe for my foot type?  Whatever your question may be we are ready and equipped to help you along!
Whether you are training for the long jump, discus, 200 meter, or 2 mile we have the right spikes for you!  During your season you'll spend more time training than you will be competing, so make sure you have shoes that work with you, not against you! We offer a wide variety of brands including Newton, Nike, Asics, Brooks, Mizuno, Saucony, and New Balance that are appropriate for your training needs. 
At Fleet Feet, we take ALL athletes through our thorough FIT process that includes: 
Athlete interview that covers past and present training goals and issues
We measure the foot in both non-weight bearing and weight bearing positions to assess how the arch supports the athletes body.
Video Gait analysis to assess your stride both walking and running.
With this information the staff is equipped to make thoughtful recommendations on product that can help you toward meeting your goals. 
All student athletes will receive 20% off of ALL merchandise.  As if that isn't cool enough, we will also donate $15 to their team's booster group! 
Along with footwear, we are always stocked on hydration and nutrition supplies, GPS enabled training watches, season specific technical apparel, injury prevention and treatment gear, and other running accessories.  Ladies, don't forget we also offer sports bra fittings!  (Did you know that 8 out of 10 women wear the wrong size bra?)
Stop in today to reap the benefits of being a student-athlete!  We are here to support you on and off the track and will cheer you on through the highs and lows of the season all the way to the finish line!