Do you have the desire to eat healthy for your active lifestyle but are not sure where to start?
Do you know the basic categories of healthful foods but are totally lost and confused upon arrival at the grocery?
Join us for a healthy eating seminar and cooking demonstration for the endurance athlete, hosted by Dr. Steven Devor and Whole Foods Market Dublin! You will be taken through a day in the life of healthy eating to help fuel optimal endurance athlete performance. Learn how food affects your body and get tips on how to prepare nutrient packed dishes.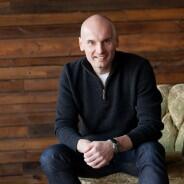 Dr. Devor, Graduate Program Coordinator for Sport and Exercise Science at The Ohio State University will lead a talk about how food effects the body of the endurance athlete. It will be followed by a cooking demonstration with Lauren Van Meter, Healthy Eating Specialist at Whole Foods Market Dublin. The evening will wrap up with a tasting experience around the store, including recipes that will give you meal and snack ideas for an entire day.
Registration is $5. Pre-registration is REQUIRED for this event as space is limited. Sign up ASAP to ensure your spot! 
When? Tuesday, September 24 at 6:00PM
The link to sign up is www.signmeup.com/95258