We are gearing up for an epic fall season of running! Get ready to try new things, have amazing experiences, and explore nature! It's time to Go Outside and Do Things! Check out our full list of events, and get ready for the experience of a lifetime!
October 2nd - Run Your World Trail Series - Fleet Feet is teaming up with Saucony for the Run Your World Trail Series, a lineup of events that will get you ready to explore the outdoors on foot and at any pace. Join us for an amped-up group run at a local trail where we'll provide off-road running and outfitting tips from our staff and partners, along with Saucony demo shoes to help you tackle the terrain with confidence. We'll cap things off with a celebration and refreshments, and a chance to win a prize or two.
Ticket proceeds will be donated to Keep America Beautiful, and the first 40 people to register for each event get a free Limited Edition Miir Camp Cup.*  Sign up now and get ready to Run Anywhere with Saucony and Fleet Feet!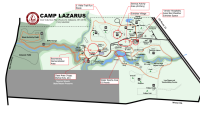 October 13th - Delaware Country Preservation Parks Outdoor Exploration Expo - We are partnering with Preservation Parks to host a FREE 5K Trail Run at Camp Lazarus! 
Get inspired to play and explore the outdoors as Preservation Parks teams up with central Ohio outdoor organizations to present this day of free outdoor discovery! Visitors will be able to learn new skills, try their hand at various outdoor activities, discover new hobbies and connect with local outdoor organizations. Click here to view a full listing of sponsors and events. Trail run registration will be available soon!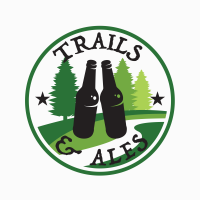 October and Beyond - Trail & Ales with Olentangy Brewing Company - Stay tuned on this one, but this is going to be epic. Tasty brews with a great crew in one of Central Ohio's most beautiful parks! We'll be joining in with the ORBiters as they head out for a weekly run from the most trail-friendly brewery in Columbus! We can't spoil any more news at this point, but rest assured it will be magnificent!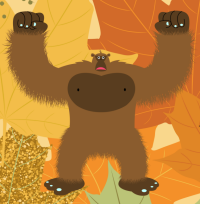 November 1st - Autumn Squatch 10K Night Trail Race - Each year just as the season turns, hundreds of squatch enthusiasts descend upon the woods of Alum Creek in search of the elusive Autumn Squatch.  The first recorded sighting was in the fall of 2012, with multiple sightings over the years.To celebrate the coming of the squatch each year we head out into the woods on the a beautiful autumn evening.
All signs are pointing to great chances of spotting the Autumn Squatch this year. Join us on the trail November 1st, run a little, laugh a lot, and keep your eyes out for the squatch! Register here!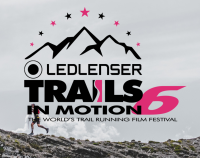 December 12th - Trails In Motion Film Festival -  Join us at Studio 35 in Clintonville for The Ledlenser Trails In Motion Film Festival is an annual international film tour for the community, by the community, bringing a collection of the finest trail and ultra running films to passionate audiences around the world. Join like-minded trail runners and adventure sports enthusiasts at engaging film festival-styled events as they come together to celebrate the diverse culture of the sport.
Individual passion, devotion and community are central to the theme of the 2018 Ledlenser Trails In Motion Film Festival line up. Each film offers an exciting and inspirational view into the world of trail and ultra running, all the while showcasing some of the planet's most breathtaking trail running destinations in the process. Get your tickets and join like-minded trail runners and adventure enthusiasts for 2 hours of inspirational trail and ultra running content. Tickets available NOW! Tickets are limited to the first 250, and all ticket holders receive a Go Outside and Do Things Pint Glass to fill with tasty beverages at Studio 35!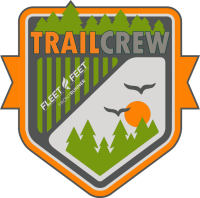 December through February - Fleet Feet Trail Crew - Gear up and train with dirty trail runners like yourself for the Rocks and Roots Winter Trail Series! Join us as we train for the next trail race on the Rocks and Roots Trail at Alum Creek! The next season begins December 1st!
The group hosts two organized workouts per week, on Saturday mornings at 7am, and Tuesday evenings at 7pm! We offer training programs from 10K to 30K, and will support those of your crazy folks training for a 50K as well with a training plan, but you may run a few solo miles ;) Sign up today!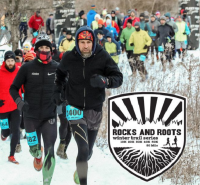 January 6 & February 10 - Rocks and Roots Winter Trail Series - Featured as one of Trail Runner Magazines Winter Warrior events we annually host over 400 runners at each of the winter races. Choose form any distance from 10K to 50K and explore the only trails built for runners by runners! 
In partnership with ODNR the Rocks and Roots Trail at Alum Creek was built by the Rocks and Roots Trail Runners Association, founded by Jeff Henderson, Ryan Moran, and a cast of dirty trail runners. Join us this winter and test your spirits on the course that is sure to challenge you, humble you, and show youa hell of a time! Register here!