The Alum Creek Phase 1 Mountain Bike Trail was damaged due to a trail running race held this past weekend. The race sponsored by Fleet Feet Sports and the Rocks and Roots Trail Runners Association (RRTRA) brought about unnecessary, but not unrepairable damage to the trail. More importantly it has spurred a conversation about proper trail etiquette, stewardship, maintenance and development of new trail.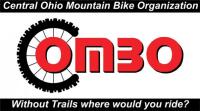 Leaders of the Central Ohio Mountain Biking Organization (COMBO) and the RRTRA met at the trail this Wednesday, January 15th,  have assessed the damage and have developed a plan of action to address the damage to the trail, and more importantly we are dedicated to building stronger relations between mountain bikers and trail runners.
Over the past year COMBO and the RRTRA have worked together to educate their audiences and develop both new and existing trails at Alum Creek. Collectively, COMBO and the RRTRA will continue working to improve education and communication between the two user groups, while also leveraging their collective power to further the trail system in Central Ohio for mountain bikers and trail runners alike.
COMBO and the RRTRA recognize that through partnership we can make bigger strides in the community to get more people out using the trails and strengthen our trail community.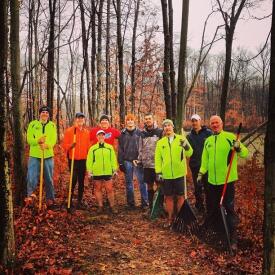 The RRTRA is committed to fixing the damage done at the Phase 1 trail and will be doing so in the coming weeks. In partnership with COMBO, the plan is to not only repair the trail, but to make it the strongest it has ever been. Some repairs will be evident immediately, while others may take additional time and planning.
Over the next several months COMBO and the RRTRA will also be releasing communications on trail etiquette, stewardship, maintenance and development of new trail. These will be combined efforts designed to bring the Central Ohio trail community together in a manner that will enable us all to further enjoy our trails for many years to come.
You can look forward to co-branded COMBO and RRTRA work days, trail events and socials throughout 2014 and beyond. Together we will reshape the state of our trails in Central Ohio. You can stay up-to-date on the latest news on the Central Ohio Trail communities by checking in at the COMBO and RRTRA websites:
Until then, see you on the trails!