Member Log-in  Programs  Locations  Coaches  Testimonials  FAQ  Registration  Move.Live.Give  Contact Us

Change your life. One mile at a time.
If you are serious about training for and completing a marathon or half marathon, join the region's premier training program that has helped over 5,000 runners and walkers reach their goal to finish a half or full marathon. Our trained coaches have completed over 500 marathons combined and offer the support and motivation needed to reach your goals.
The MIT leadership team is very excited about bringing the passion, knowledge and experience we've gathered over the years to continue bringing the City of Columbus to its feet to live healthy, happier lifestyles. We are privileged to have the best and brightest names in the industry associated with MIT.
Director of Program Development

Dr. Steven T. Devor

Medical Director

Dr. Darrin Bright

Associate Professor at The Ohio State University
Sport and Exercise Science Program, Department of Physiology and Cell Biology, Department of Human Nutrition
Contact: devor.3@osu.edu

Undergraduate Education: BS in Natural Sciences, University of Akron, Akron, OH (1993)
Medical School: Northeastern Ohio Universities College of Medicine (1997)
Residency: Family Medicine, Riverside Methodist Hospital, Columbus, OH (2000)
Fellowship: Sports Medicine, Ohio State University (2001)

Head Coach

Jeff Henderson

Advanced Training Coach

Tim Flahaven

 
 

Program Manager

Jenn Scrimenti

Director of Community Relations

Sen Huffman

 
 
 
 
 
 
 
 
 
 
 
 
 
 
Registration is now open! It's not too late the get started!
N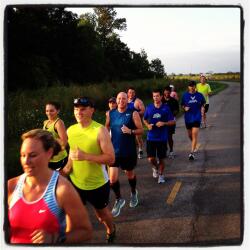 o need to train by yourself .... Join MIT and train with hundreds of other runners and walkers just like you! We're celebrating 13 years of MIT in 2014 with over 2.8 million miles logged by our participants!!!
Our fully supported training workouts on Saturdays and Wednesdays are complete with water/Gatorade stops along the routes and post-workout recovery food.
With our 13 marathon and half marathon pace groups, there is a speed suited for every participant - whether this is your first marathon or you're trying to qualify for the Boston Marathon.
"About a year ago, my good friend and I started running with MIT in the hopes of running a half marathon together. In late August of last year we not only ran, but finished our first half marathon – all 13.1 miles of it – in a little over three hours. It was the single greatest accomplishment of my life to date." - Sara
Whether you are a couch-potato, walker, casual jogger, or marathon veteran, the MIT program is the most enjoyable, most inspiring, and most efficient way to get in the best shape of your life.
Check out this fun video to see what it's all about!
MIT By the Numbers
Since 2001, our participants have logged over 2.7 million miles!
Program began in 2000, with 90 participants and 4 coaches
Approx. 5,000 runners and walkers have participated since 2000
Summer 2013 program had over 1000 participants and 60 coaches - of all ability levels. Everyone fits in with MIT!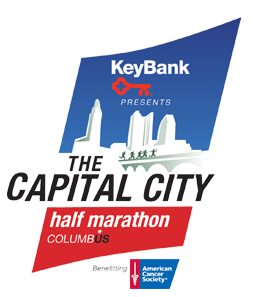 The Official Training Group of the Capital City Half Marathon!
David Babner and the folks at the Capital City Half Marathon are pleased to present registered participants of MIT with a $10 discount of the Half, Quarter and 5k events. David and his team here to help you maximize your experience with the Capital City Half Marathon, Capital City Patrón Quarter Marathon and Commit To Be Fit 5K. Your unique discount code for the 2014 Capital City Half Marathon will be e-mailed with your registration confirmation. **Code is one-time use and is unique to your registration. Code is valid only while spots for the Half, Quarter or 5K are still remaining.** 
The American Cancer Society is the official charity for the 2014 Capital City Half Marathon. Please consider joining the ACS Endurance Team and enjoy a waived entrance fee into the race AND free training with MIT from January – May – you can sign up here: www.acsendurancecapcity.org! When you join the American Cancer Society's (ACS) Endurance team for Capital City, you join our Columbus community of athletes and get the best localized support, training, and fundraising tools to help you achieve your personal victory. Every mile of training will be more meaningful and on race day you'll have the extra motivation you need knowing you're helping save lives from all types of cancer! For more details, please contact Meghan Sexton at 888-227-6446 ext.3211 or meghan.sexton@cancer.org 

Member Log-in  What is MIT?  Programs  Coaches  Testimonials  FAQ  Registration  Move.Live.Give  Contact Us