Shoes

If your foot had a mouth we would make it smile!  Nothing feels better than a properly fitted pair of shoes.  Our fit experts will assess your bio-mechanics, foot shape, and recommend the perfect pair of shoes based upon your personal needs.  So sit back, relax and let us take care of you!
---
Socks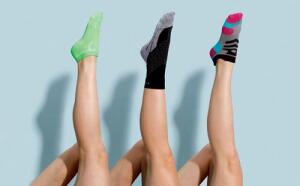 Have you ever had a blister, had your shoe eat your sock, or lost a toenail?  What if all of this could be prevented with the perfect pair of socks?  With brands like Balega, Smartwool, Thorlo, and Feetures you can find the ideal fit.  Our socks offer high and low volume, compression and comfort fits, a variety of styles, lengths and colors.  Start your day off on the right foot by making sure its covered with a comfy sock!
---
Insoles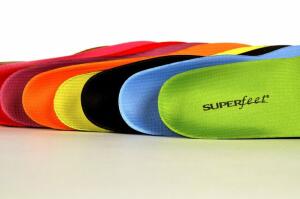 Do your feet hurt?  Looking for a competitive advantage?  Get the support you deserve.  72% of the population suffers from foot pain but never does anything about it.  What would you say if we could minimize foot, joint and back pain by simply stabilizing the foot inside of your shoe?  Reduce pain, fatigue and add comfort and customization with every stride!
---