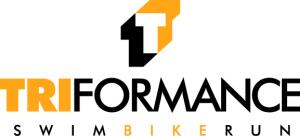 WHAT: Pedal Stroke 101
HOW LONG: Approx 1 hour
WHERE: Fleet Feet
WHEN: Monday June 11th, at 8pm
Description:
A portion of this clinic will take place with you on your bike on an indoor trainer (provided). So bring your bike! Also, please bring hydration.
Introduction into the pedal stroke quadrants, will address one of the four in this clinic
Experience cycling specific drills.  You will be coached through an actual training session on your bike and begin to develop correct muscle memory!
WES will discuss some nutrition fundamentals that every cyclist should know
Intro to Cycling specific strength and flexibility exercises.  This will be OFF the bike and interactive.  You may want to bring a towel and/or a yoga mat.
This will be a snap shot of TRIFORMANCE's Custom Pedal Stroke Analysis Clinic.  Attendees will be offered the chance to book an appointment for the full PSA at a 10% Discount at the conclusion of this introductory seminar.
Pedal Stroke 101 is a fantastic opportunity to begin improving your cycling technique and get a chance to meet WES, USA Cycling coach and Founder of Triformance.
WES will also be available for a brief Q and A directly after this clinic to discuss Bike FIT, Pedal Stroke and other cycling related topics.
REMEMBER: The definition of insanity is continuing to do the same things over and over and expecting different results.  Begin to improve your cycling and sign up today!  Space is limited to 10 participants.
*Limit 10ppl.  This clinic will be limited to cyclists with either a road or triathlon style bicycle.  Unfortunately we can accommodate mountain or hybrid bikes at this time on our indoor trainers.