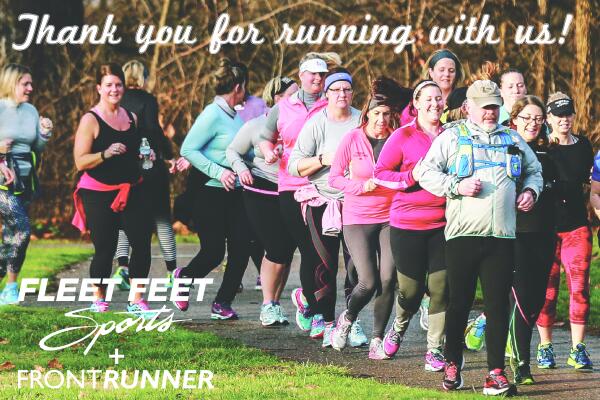 Fleet Feet + FrontRunner wants to hear from you! 
We pride ourselves on giving back to you and the community and now want to take it a step further.
Thanks to your decision to shop local, Fleet Feet + FrontRunner are able to do some pretty incredible things. We want to know if you would like to see us operate differently or if you like us just the way we are!
We ask for a few minutes of your time to complete a very brief survey. Following completion of the survey, a voucher for a free pair of socks will be sent to your e-mail. Vouchers are sent out at the end of each week and can be redeemed at any of our three locations: Lewis Center, Upper Arlington and Worthington.
Fleet Feet + FrontRunner values your input. Let us continue improving your lives one step at a time!