JUNE 3, 2020 - Worthington Mirolo Community Pavilion
Ready to run in the biggest Fleet Feet + FrontRunner event ever? Welcome to The Big Run!
START TIME: 7:00pm EDT (FREE Kids Run starts at 6:45pm)
LOCATION: Mirolo Community Pavilion at Thomas Worthington High School. 300 W Dublin Granville Rd. 43085. Follow football stadium entrance to access road on north side of stadium, turn left to head down to the Olentangy River and the Mirolo Pavilion.
---
What's the Deal?
On June 3, Fleet Feet locations nationwide, in partnership with Brooks and Nuun, will hold a 5K celebrating Global Running Day. Celebrate with us and win prizes galore!
All results from certified, timed 5K races will funnel up into a national leaderboard to determine the overall fastest runners and age groupers in the country with some pretty cool cash prizes. And since this is Fleet Feet, and we celebrate and welcome runners of all abilities and levels, we will also recognize runners with some truly unique awards.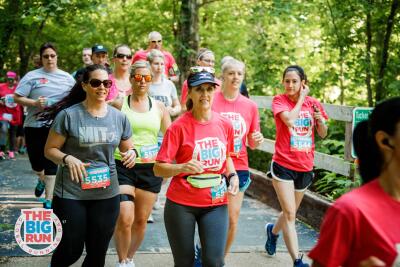 But speed isn't the only thing that counts. We want to see the whole community participate because, seriously, running together rocks. Let us recap the ways:
You get to join Fleet Feet Sports communities across the country in doing something we've never done before—a nationally-coordinated 5K race taking place in different locations all on the same day.
It's on a Wednesday—who couldn't use a mid-week pump-up?
Every finisher gets a medal. Not just any medal. A very cool, make-your-friends-jealous medal.
We know some people. And some pretty cool brands (cough, cough, Brooks). Let's just say, we're planning some fun raffle giveaways.
The Big Run coincides with Global Running Day and is open to runners of all levels and abilities.
Curious to check out last year's event? Search #thebigrun on Facebook, Instagram or Twitter to see how our epic coast-to-coast running community celebrated at The Big Run.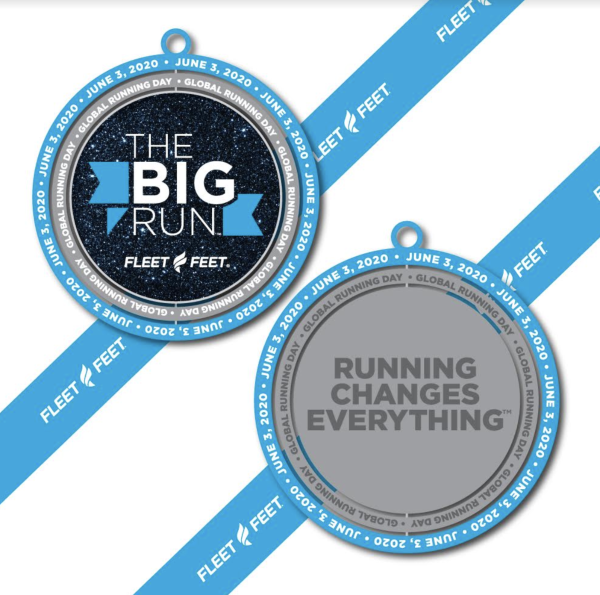 Registration:
Through March 31 - $30.00
April 1 through April 30 - $35.00
May 1 through May 31 - $40.00
June 1 through Race Day - $45.00

Packet Pickup:
Early Pickup at Fleet Feet on Polaris June 3rd and 4th from 10am-8pm
Race Day Pickup on-site beginning at 6:00pm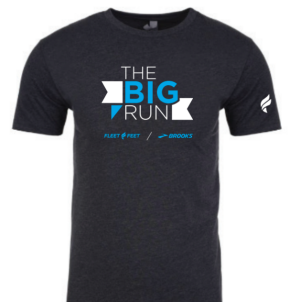 Location:
The Mirolo Community Pavilion, Worthington, 43085. Pavillion is located in lower athletic fields along the Olentangy River at Thomas Worthington High School. (300 W. Dublin-Granville RD, 43085)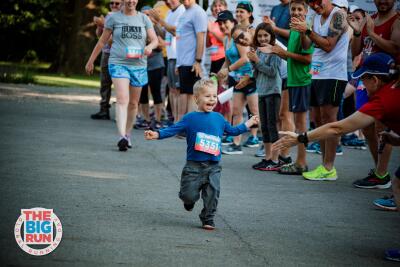 Kids Run:
Join us for the Big Run for the Kiddos! This Half Mile race is FREE for kids 12 and under! Registered participants receive a finisher's medal. Kids do NOT receive a shirt with registration
Train with us for your first and BEST 5K:
Join the No Boundaries as we train for the Big Run. Training Begins March 21st.
Post-Race Celebration:
Stick around after the race for the party at the Mirolo Community Pavilion celebrating Global Running Day! Join us after the race and get some more steps in as you dance along with the Live Music!
RESULTS
2019 - Local Results
2018 Local Results | Nationwide Results | Photos
2017 - Local Results - Nationwide Results