We are very fortunate to have a wide variety of trails to run and walk on in Central Ohio! Looking for a quick jaunt after work? Need to escape from the busy streets and trails of Columbus? Whatever sort of workout you are looking for we have the answers for you here! We've got the lowdown on the best spots from the Scioto Mile, Alum Creek, John Bryan State Park, Highbanks and several others!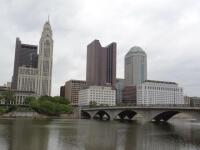 The Scioto Mile- Stretching along the downtown Columbus riverfront from the vibrant Arena District on the north end to the natural beauty of the Whittier Peninsula on the south, the Scioto Mile is comprised of more than 145 acres of lush parkland, fountains, scenic overlooks and a riverfront promenade.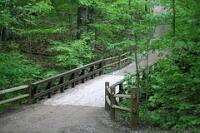 Highbanks Metro Park -  Just 10 minutes north of I-270 is an oasis awaiting you! Escape the busy 4 lane highway and find gorgeous trails with lush foliage. Make your way out to the overlook trail for a chance of spotting the bald eagles! With crushed gravel trails Highbanks is suitable for all abilities.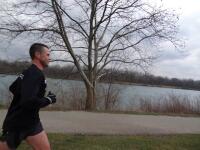 Olentangy Trail - Probably the most popular bike path in Ohio. The trail connects the north end of town from Worthington Hills to downtown Columbus and the Scioto Mile. Only have a few minutes to spare?! Head to Antrim Park and its 1.2 mile loop! The path is packed on evenings and weekends so be sure to mind your trail manners to make everyone's experience positive!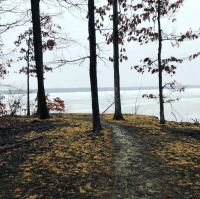 Alum Creek Rocks and Roots Trails - Located just north of the Polaris Mall and Fleet Feet Sports these are the most technical trails you will find in the Columbus Metro Area. There are two 10K loops that intersect in the parking lot located between the Marina and Dog Park on the Southwest end of the Reservoir just off of Hollenback Road. These trail were built by runners for runners. Check out the trails and our non-profit that was formed to build and sustaing the trails here!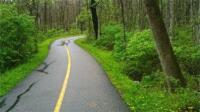 Sharon Woods Metro Park - This park offers a great 4 mile loop. Unlike many of the other metro parks, most of the trails are paved. Paths are shaded and you can find a couple of moderate hills if you're into that sort of thing ;)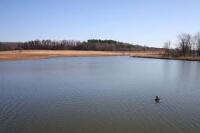 Slate Run Metro Park - This is the Highbanks of the south! Slate Run is located in Canal Winchester and is worth the drive for any of you north Columbusonians! Amazing trails offering quite wooded trails, vast expanses of old farmland providing excellent opportunities for birding, and excellent overlooks offering phenomenal views of the wetlands!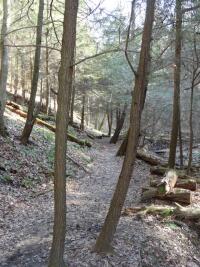 Clear Creek Metro Park - This park is located just south of Lancaster just of Route 33. The park is host to over 800 plant species and over 150 bird species. If you are looking for elevation change then this is your spot. You'll go up and down enough you'll think you were in an elevator. Find your way through Oak and Hickory forests and stumbled upon giant hemlocks and one of the last rhododendron colonies in Ohio. Be sure to pack enough fuel and hydration as there isn't much in the way of drinkable water here.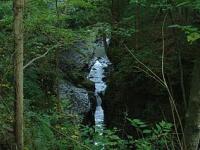 John Bryan State Park/Glen Helen Reserve/Clifton Gorge - 3 parks for the price of one! Located just south of Springfield and just outside the eclectic town of Yellowsprings these trails are among some of the most beautiful Ohio has to offer! Clifton Gorge is the Easternmost park where the Little Miami cuts through an old glacial flow creating amazing waterfalls. The little Miami continues westward through John Bryan and its expansive trail network, including a phenomenal mountain bike trail, which is also open to runners and walkers. The westernmost portion of this network is Glen Helen which provides phenomenal trails through limestone cliffs and passes by several waterfalls. Stop by Yellowsprings afterwards for lunch and a tasty beverage!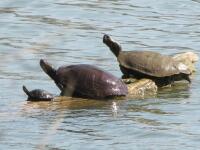 Three Creeks Metro Park - Located just south of town Three Creeks is where Blacklick Creek, Alum Creek and the Big Walnut meet before joining with the Scioto. Most of the parks 13+ miles of trails are paved and are less traveled than its Olentangy counterpart. This is the perfect location for a quiet Sunday morning stroll!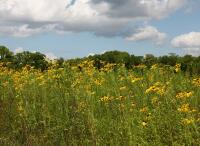 Big Darby Metro Park - Make your way out to the west side of town for another of our great metro parks. Big Darby offers over 18 miles of crushed gravel trails. Here you will find a herd of bison (in a safely cordoned off area), 100 species of fish and enough hills to make you wish for flatland! Be sure to make your way out to the big prairie loop! You may often run into the likes of the OSU cross country teams and the male staff from Fleet Feet! If you're looking for a great spot for a long run on soft terrain, look no further!
No matter the trail be sure to follow these easy guidelines to ensure a safe, enjoyable experience:
Never work out alone, if possible. Always stay to the right on paths, no more than two abreast.
Vocalize your intent to pass, then pass on the left.
Follow the rules of the road/path-this includes following traffic signals. Even when you have the right of way know that most vehicles are not looking for you.
Make eye contact with cars and passing bikes. This helps increase their awareness of runners on the roads and paths.
Be aware of your surroundings. Our paths are becoming increasingly utilized, which at times can make them congested and frustrating to navigate. At the end of the day it's a great thing for Columbus that we are all out there trying to better our lives.