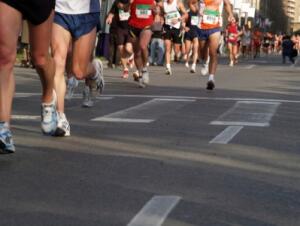 At a recent conference for sports dietitians, I learned some fantastic tips for improving recovery in athletes, thus, improving performance. One of my favorite post-workout snacks is a smoothie made with vanilla whey protein powder, almond milk, a dollop of plain Greek yogurt, half a banana, and a big helping of frozen tart cherries. This powerhouse snack has always proved to be a winning combo for me. Less stiffness and soreness and the ability to continue exercise the next day. The research confirms what I feel!
We know that recovery meals/snacks should be a 3:1 or 4:1 ratio of carbs to protein for endurance athletes. It's something else in that smoothie that is a huge contributing factor. Can you guess which ingredient it is? The tart cherries!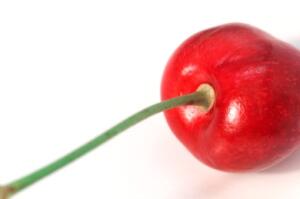 Tart cherries contain a high amount of many antioxidants. In particular, they have the highest concentrations of anthocyanins 1 and 2. These are antioxidants known to block enzymes associated with inflammation. Research continues to show reduced muscle soreness and damage in athletes after consuming tart cherry juice. One study at the University of Vermont showed just 4% of strength loss in men performing strenuous weight lifting after drinking 12 oz. of cherry juice twice a day compared to the placebo group losing 22% strength loss. (see below for credit)
www. choosecherries.com has fantastic resources for how this can be incorporated into your recovery routine. The "Red Recovery Routine" is one of those resources, and it describes in 3 steps how to dramatically improve performance through your recovery. Tart cherry juice is the method used in most studies; however, the same benefits can be achieved through the dried, fresh and frozen varieties.
Cherries can be added to your favorite hot cereal, trail mix or baked goods. The juice can be found at most retailers. My personal stories aren't science, but I certainly notice a difference when I don't have my vanilla cherry treat.  If nothing else, consider adding frozen tart cherries into your smoothies!
*For more information about tart cherries go to www.choosecherries.com. The information in this article comes from the website.
For additional information or diet related questions, email Kristen O'Connor, RD, LD at ramblingsofanrd@gmail.com or find her on twitter @ramblingsofanrd.  Kristen is a registered dietitian with a degree in medical dietetics from The Ohio State University.