More than 1 in 3 Americans have 1 or more types of cardiovascular disease. Heart disease remains the number 1 killer in both men and women (CDC). While age, gender, and ethnicity contribute to the level of a person's risk, heart disease does not discriminate and can affect anyone.  Runners are not immune to the risks of heart disease.  Good news… we do have a leg up (literally)! These are 7 steps that the American Heart Association recommends to Live Better and prevent heart disease (link here).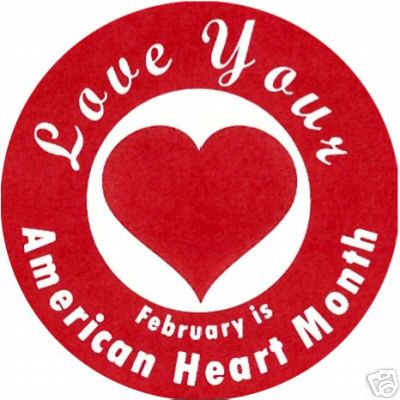 Stop Smoking
Get Active
Control Cholesterol
Eat Better
Manage Blood Pressure
Lose Weight
Reduce Blood Sugar
What do you notice about these steps? 6 out of the 7 have to do with diet and exercise! We are good with number 2, right? I'm assuming we are among the 30% of Americans that get the exercise that we need (150 mins of moderate exercise/week… we get that in 1 long run!)
Good nutrition isn't just important on the day of a long run or race. Our diets throughout the week WILL affect our energy, performance, and overall health. Let's get both legs up on preventing heart disease and make our diets a priority! Here are some tips:
Reduce saturated and trans fat, cholesterol and added sugars.

The AHA recommends 25-35% of your calories should come from fat. Look to increase healthy fats (mono- and polyunsaturated fats) from mostly plant sources like canola and olive oil, nuts, seeds, and avocados. Fatty fish are also good sources. Avoid all trans fat (partially hydrogenated oil) and limit full fat dairy and red meat. Limit cholesterol to 300mg/day and added sugars to 25g/day.
Increase fruits and vegetables.

Low in calories and high in vitamins and minerals! Enjoy lots of colors to ensure getting a variety of nutrients and antioxidants. And the potassium can help lower blood pressure!
Enjoy 100% whole grains.

Brown rice, quinoa, barley, wheat bread, whole grain pastas, oats etc. These are great for added fiber which can keep you fuller longer and help lower cholesterol!
Eat fish at least 2 times per week.

The healthy omega-3 fats may reduce your risk of CVD, reduce inflammation, decrease triglycerides (and keep your skin moisturizedJ)!
Visit this site for more heart healthy nutrition tips.
For more information or diet related questions, email Kristen O'Connor, RD, LD at ramblingsofanrd@gmail.com, check out her blog by clicking here or find her on twitter @ramblingsofanrd.  Kristen is a registered dietitian with a degree in medical dietetics from The Ohio State University.