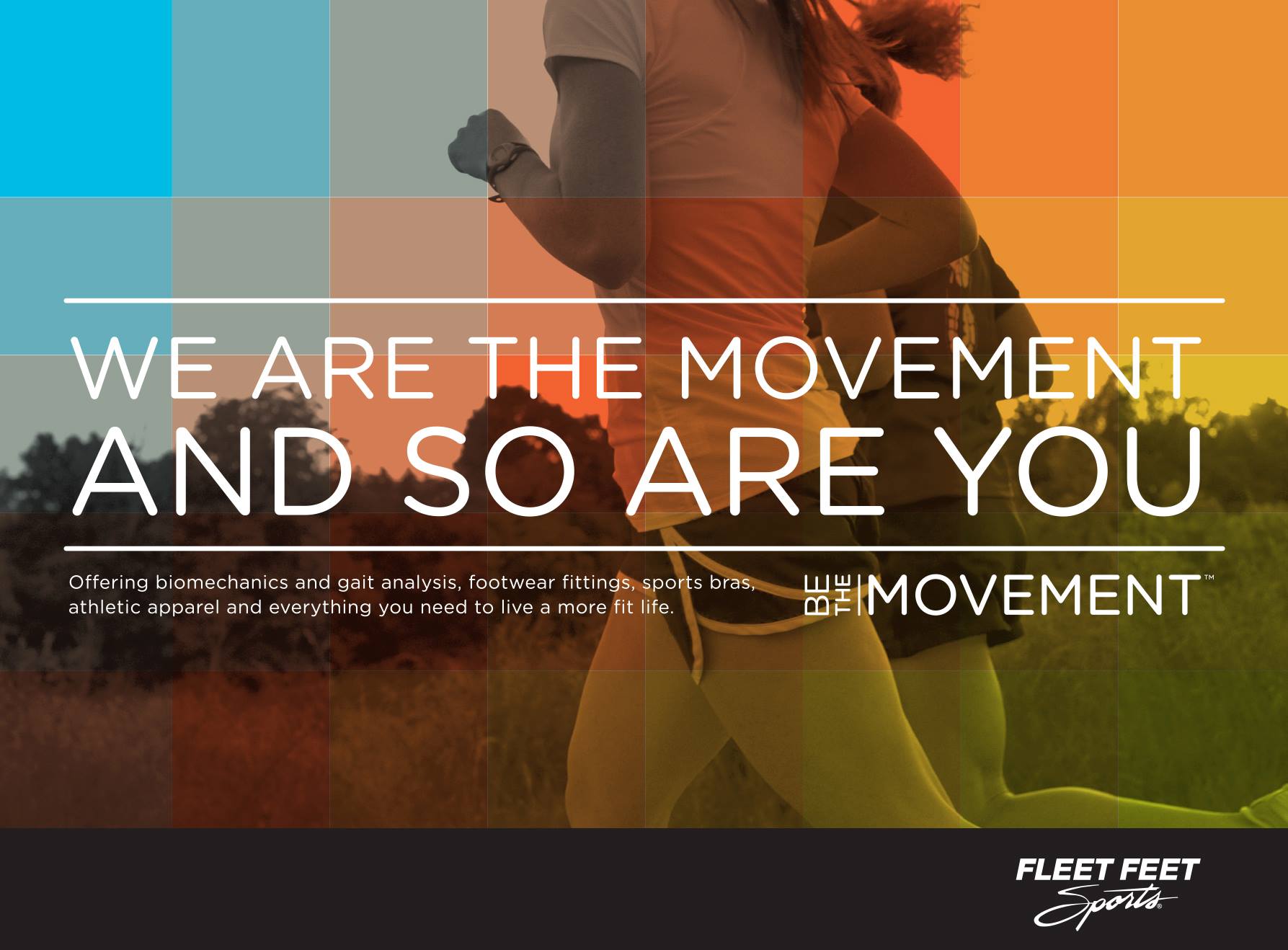 JEFF HENDERSON – General Manager/Equity Operator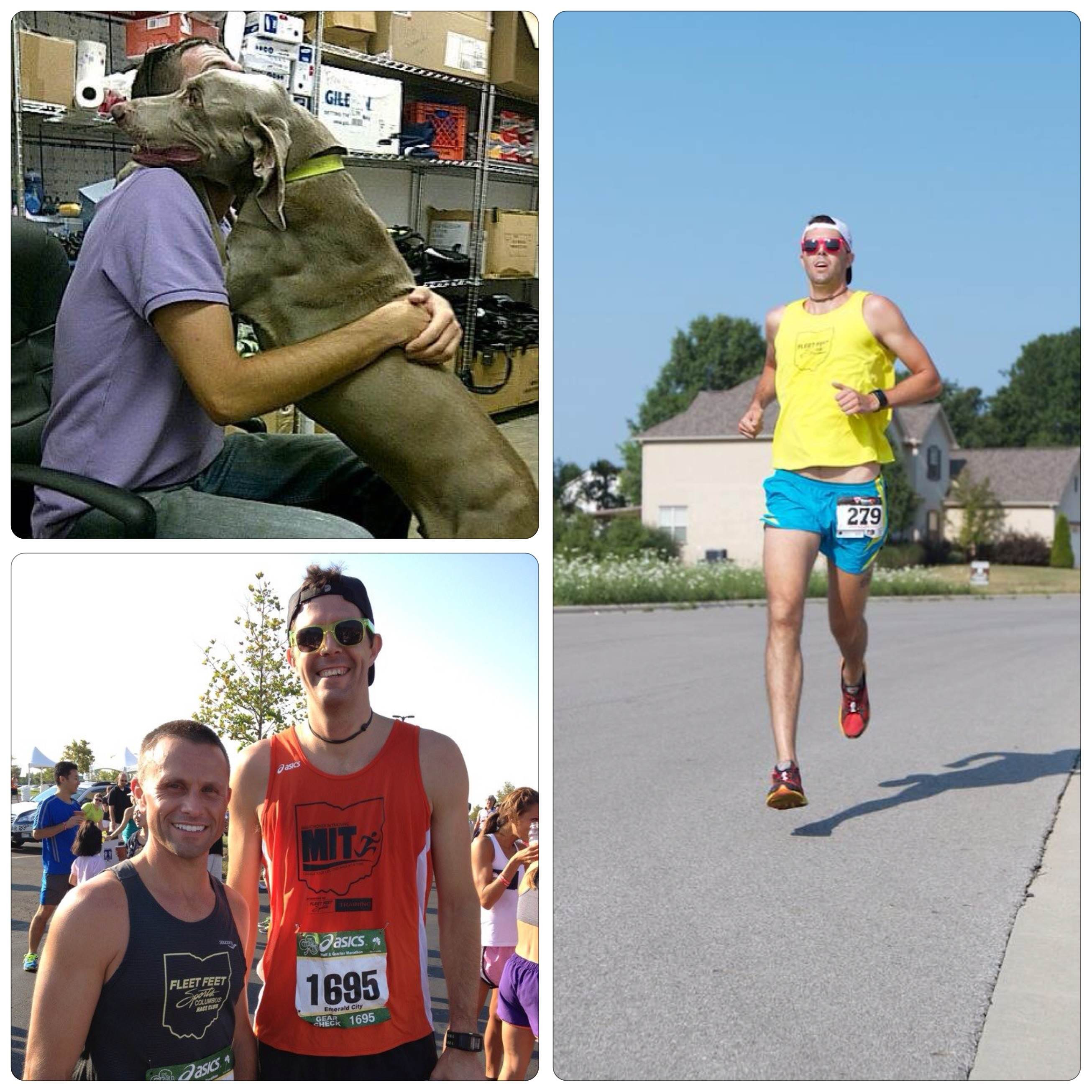 Jeff grew up in Worthington and developed his love for running early as he went to watch and eventually run in local road races with his family.  He has a passion for running and strives to help those around him adopt that same passion. In addition to working at Fleet Feet Jeff is the head coach for MIT as well as working with Premier Sports to put on some of the finest running & walking events in the nation. Jeff is also one of the easiest people to find out on the running paths as he is unofficially the tallest runner in Columbus. 
EMAIL - jeff@fleetfeetcolumbus.com
STEVEN DEVOR - Ph.D.,FACSM - Fleet FeetMIT Head Physiologist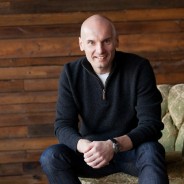 Dr. Steven T. Devor received his Ph.D. in Exercise Physiology from the University of California, Berkeley. Following his doctoral studies, Dr. Devor was a National Institute on Aging Postdoctoral Fellow at the University of Michigan Medical School in the Institute of Gerontology and Department of Physiology. Dr. Devor serves as the Graduate Program Coordinator for Sport and Exercise Science at The Ohio State University.  We at Fleet Feet are lucky have him as an active part of our team. 
DAVE CALVERT – Store Manager - Electronics Buyer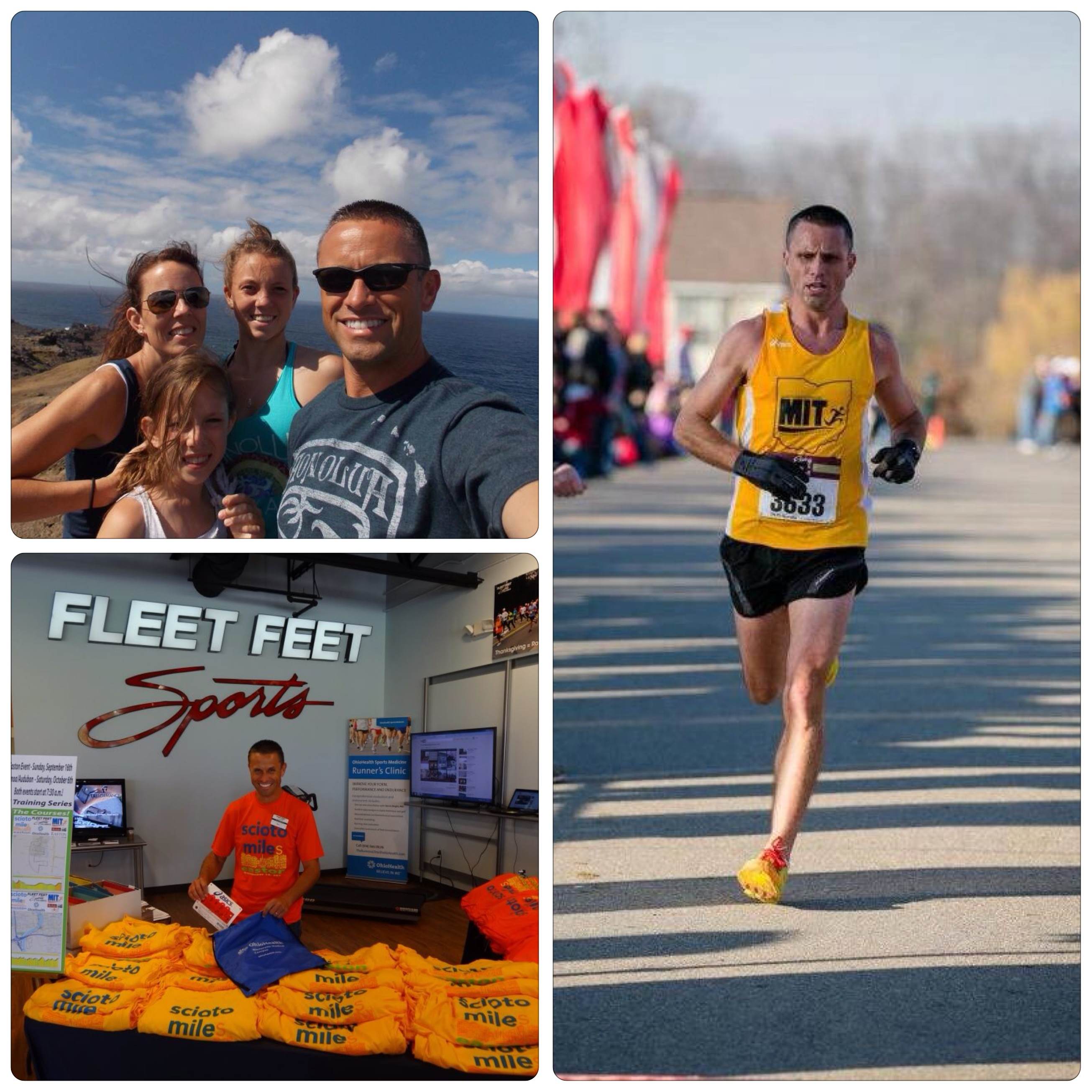 Dave began his running career in 2007 and in that short time he has become a six-time Boston qualifier. He who joined the Fleet Feet crew in January 2009. Over the past few years Dave has developed a wealth of knowledge to help Central Ohio become a healthier, more active community. He can provide you with advice for nagging aches and pains, proper footwear and is a wiz with electronics. Dave can often be found running through his neighborhood in Lewis Center or out on the Olentangy trail checking on the MIT group on Saturday mornings.
EMAIL - dave@fleetfeetcolumbus.com
AARON MACK- Sales Associate/NoBo Coach/Special Order GURU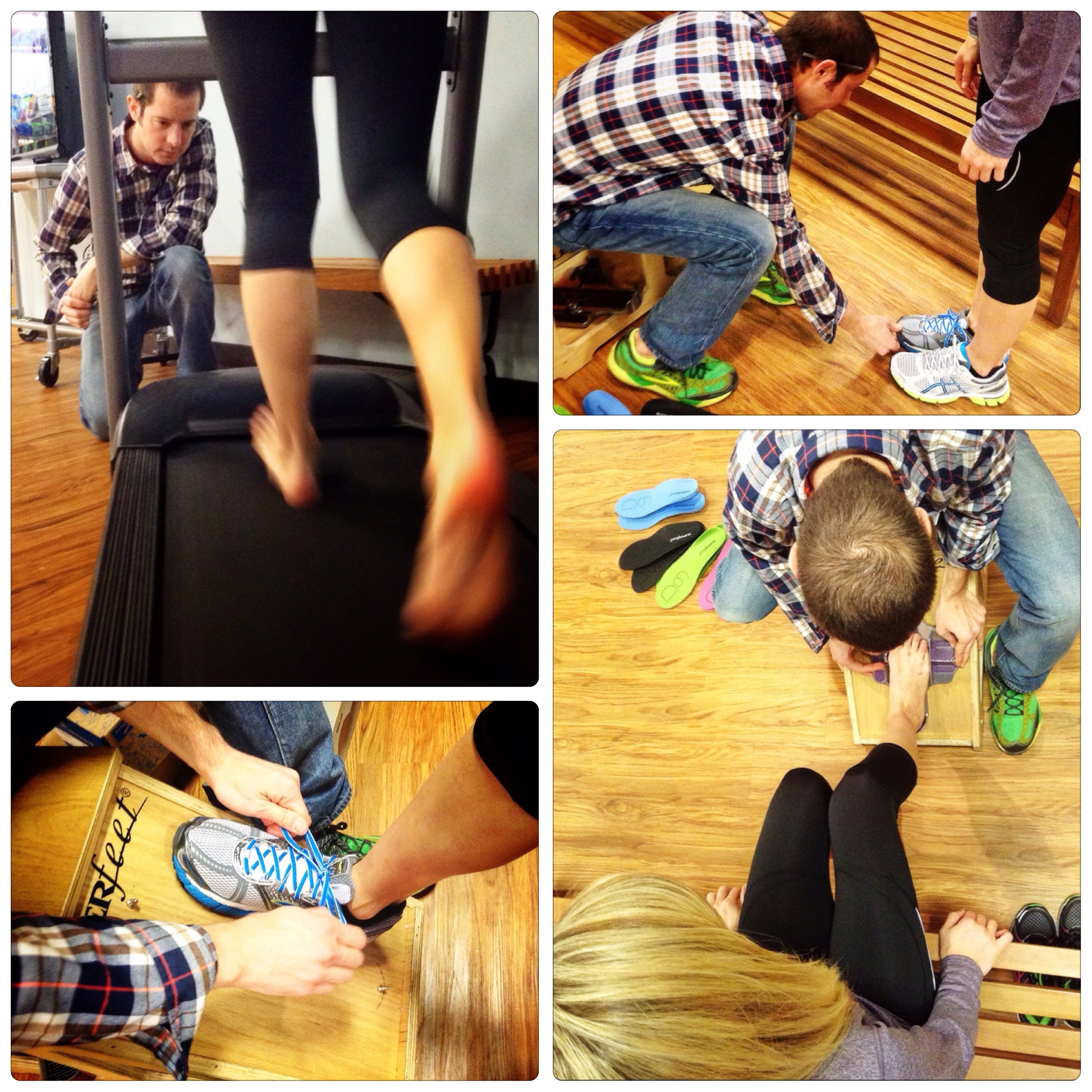 Aaron has an extensive background in running. He has coached Middle School Track and Cross Country in Worthington since 2008. Before that Aaron had an outstanding running career at Otterbein College. Growing up in Elyria, Aaron developed a passion for running. Aaron now spends his days helping new runners and walkers in Central Ohio discover that running changes everything.  In the store he is responsible for special orders and providing an exceptional FIT experience however he is busy outside of the store helping to coach our No Boundaries program!
JENN SCRIMENTI - Sale Associate/Training Groups Manager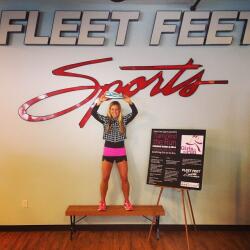 Jenn is unbelievably enthusiastic about getting people off the couch and down the path to living a healthy lifestyle. Jenn has a talent for organizational management and is using those skills to further our mission of getting the Central Ohio on its feet and moving. Jenn races half & full marathons along with a handful of local 5Ks and 10Ks throughout the year. She was a soccer player in college, but we don't hold that against her ;)
LIZ HULING - Sales Associate/Marketing/Community Outreach
Liz has a passion for health and fitness.  She recently made the transition from a marketing position with a large company to Fleet Feet in order to pursue her goals of encouraging others to live a healthy lifestyle.  Liz is always in training and just finished the fall season of MIT, completing her first marathon! Liz is responsible for helping customers with all of their fitness goals along with working with partners to set up community events!  She helps to organize out of store events that strengthen and support a healthy local community and Liz takes a great deal of pride in knowing that she is working toward a healthier Columbus!
BEN HEIMLICH - Sales Associate - No Boundaries Coach
Ben is a student at Ohio State and has been involved with Fleet Feet and the running community for almost three years now. He loves to help runners get started on the path to change their life. This inspired him to be a No Boundaries coach where he helps new runners achieve there goals and stay active. Ben can help get you started down the path of a healthy lifestyle and provide a great shoe FIT experience.
EMAIL - Ben.Heimlich@gmail.com

KRISTEN GILLENWATER - Apparel Buyer/Sales Associate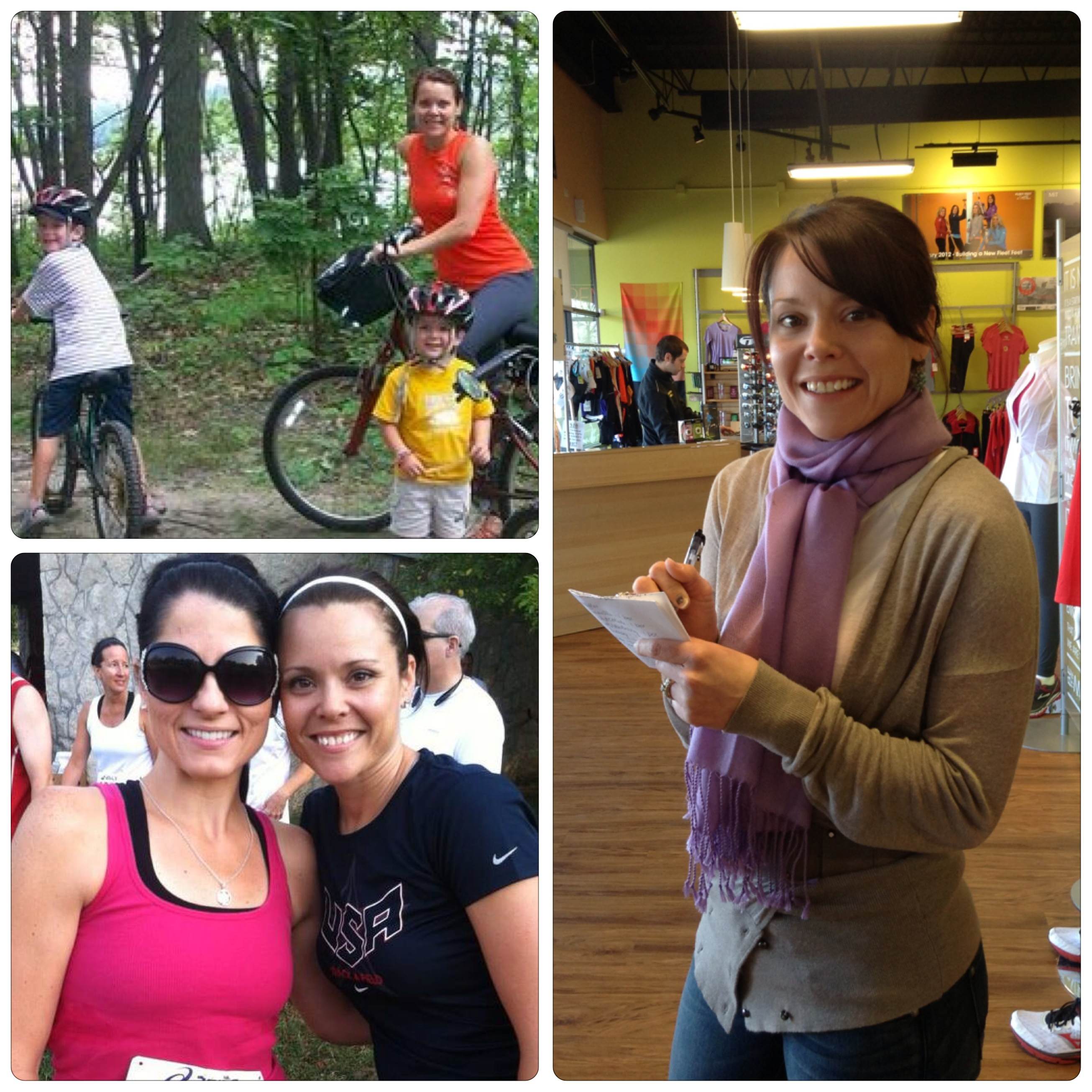 Kristen is a wellness fanatic and finds it rewarding to get you out of pain and into the right shoe to live a fit lifestyle…especially kids! She started running with MIT in 2008 and enjoyed every aspect: the people, the new gear, being outdoors and most importantly the vast knowledge of the coaches. She is passionate about working with local businesses and coordinates events for us to help our neighborhoods and schools get moving.  Kristen is also responsible for all of the stylish apparel in the store!  With her ongoing fitness knowledge and her fantastic eye for the latest styles she is here to help you find that perfect outfit for race day or even your everyday fitness routine!  
EMAIL - Kristen@fleetfeetcolumbus.com
CHELSEA CASLOW - Store Manager - Store Mom/NoBo Coach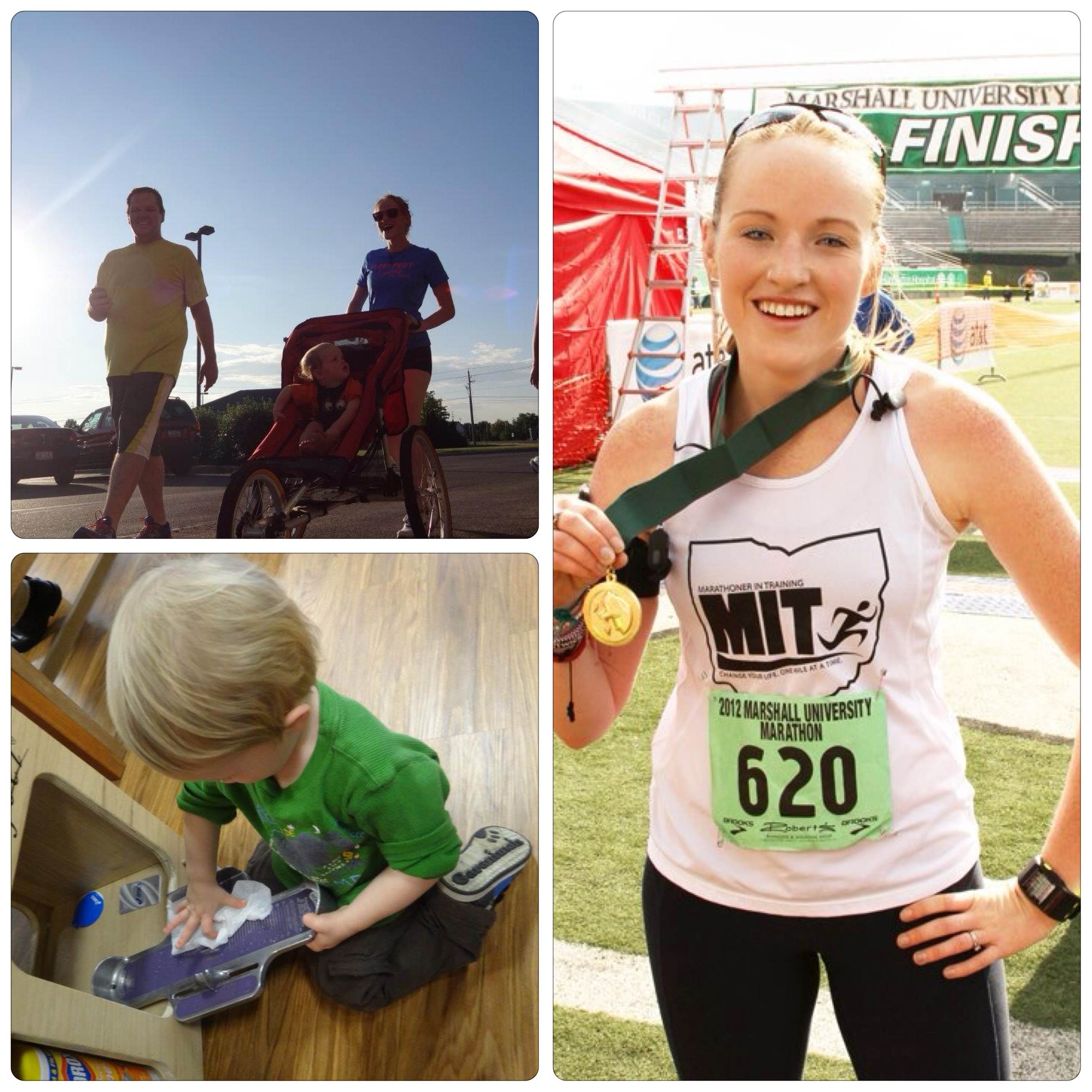 Chelsea was one of the original crew that helped Tim open the store in 2004.  She has been fitting shoes for years and can help literally anyone find footwear that is appropriate for them.  She managed the Fleet Feet Savannah store for over a year and we are thrilled to have her back.  Chelsea is also a coach with our No Boundaries program which focuses on beginner runners and walkers.  She can help you with literally anything you may need to facilitate a healthy and fit lifestyle!
EMAIL - chelsea@fleetfeetcolumbus.com
LAURYN WINTERS - OhioHealth/Athletic Trainer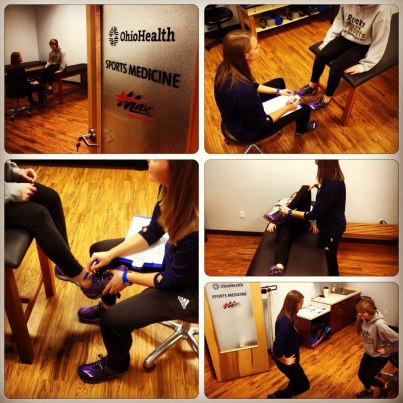 Lauryn is a new addition to the Fleet Feet family and is a board certified athletic trainer who splits her timewith both OhioHealth as well as our store!  If you are sore, injured, or have questions about how to take care of a nagging running issue Lauryn is your girl!  She is available upon a walk-in basis and her advice and help is always FREE at the store!  Her training allows her to evaluate common injuries as well as make recommendations and referrals.  She is available from 12-close on Mondays and Fridays along with one weekend day a week.  Feel free to call ahead for her schedule!
NATALIE MILLER  - Sales Associate/Greeter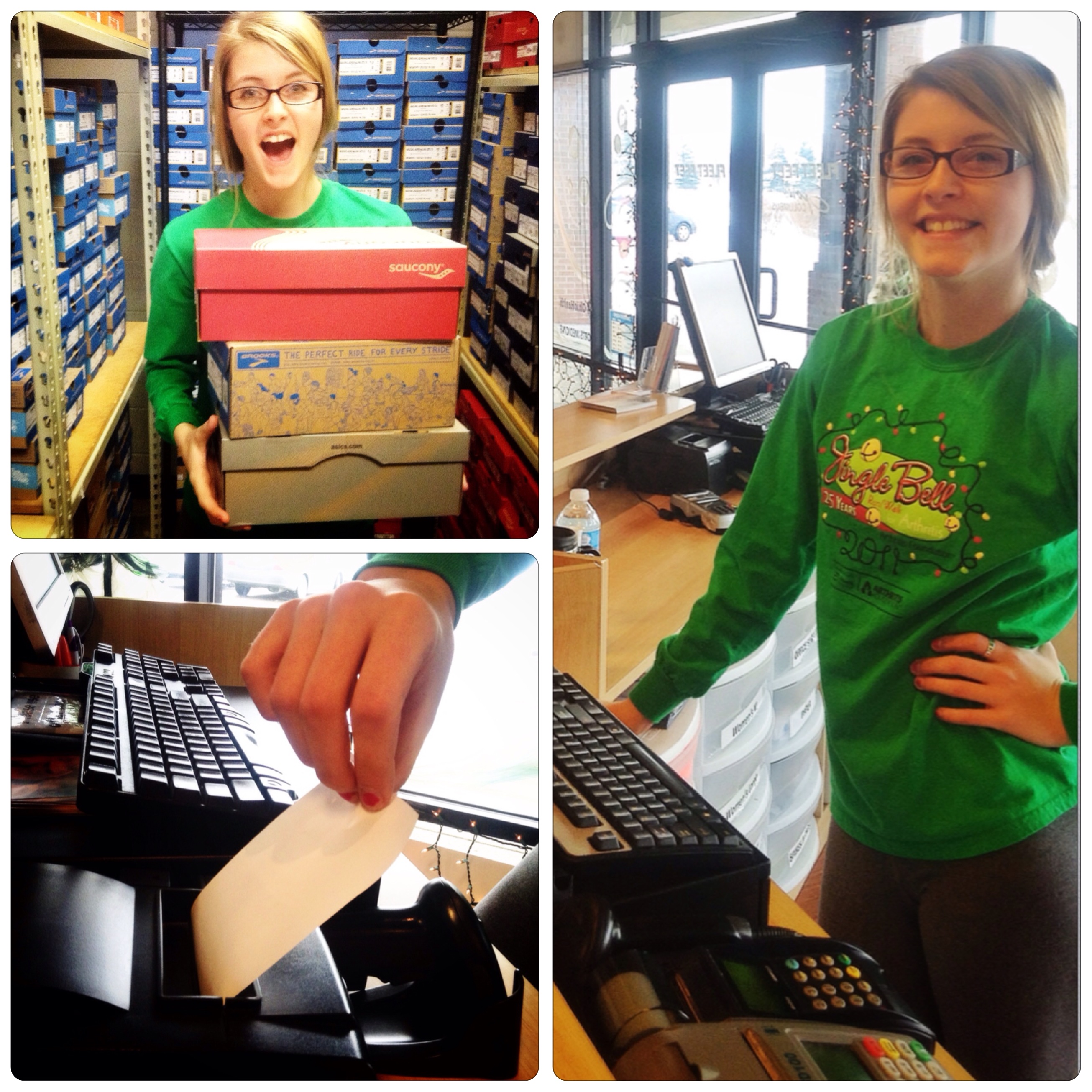 Natalie is a Sophomore at Orange High School and is an amazing soccer player.  She is here to make sure you receive the most comprehensive service. On busy days she will help direct you on of our sales associates, answer any question you may have and get you out the door and on with your busy day in a memorable fashion.
ERICA KELLY - Greeter/Sales Associate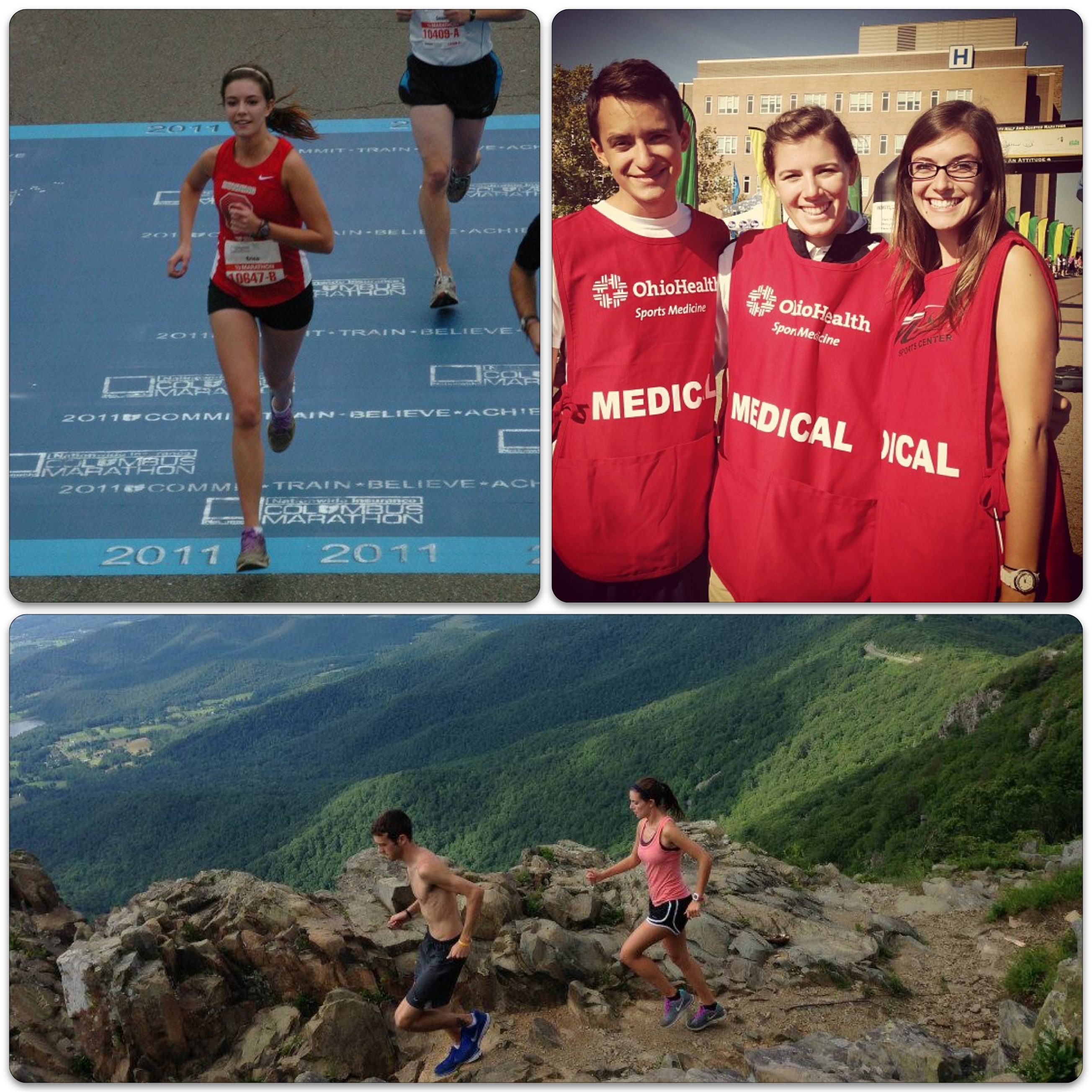 Erica is a student at The Ohio State University studying biology and happens to be the president of the OSU run club!  She helps to make sure that each customer that walks through the door receives the best customer service possible.  She takes care of the staff, the store, and of course customers.  Often Erica can be found helping on the floor with FIT, helping other staff members stay organized, or working local events.  She also enjoys working for Dr.Bright's medical team at many of the larger local events!  Erica loves fitness and running especially and is excited to be actively involved in the Columbus running community!
 STEPHANIE PLANK - Sales Associate/No Boundaries 10K Coach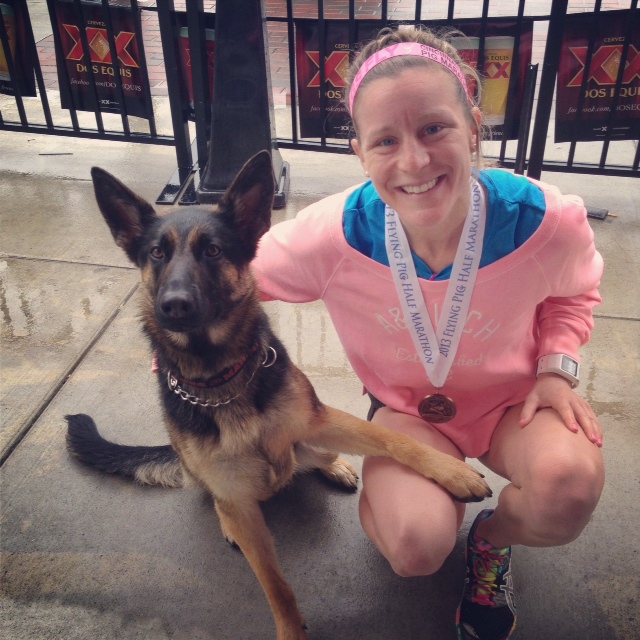 Stephanie loves running so much that in her free time she has decided to help out around Fleet Feet!  She has a passion for long distance and speed but her true passion is found through helping others.  Because of her kind and helpful nature along with her years of running experience, we decided that Stephanie would be the ideal person for coaching our 10K No Boundaries program.  She truly shines when she is able to coach others through those first few steps toward accomplishing their fitness goals!  If you are looking for a new pair of shoes for your next race or if you just need some helpful running advice, Stephanie is here to help!
RYAN MORAN - Sales Associate/Weekend Warrior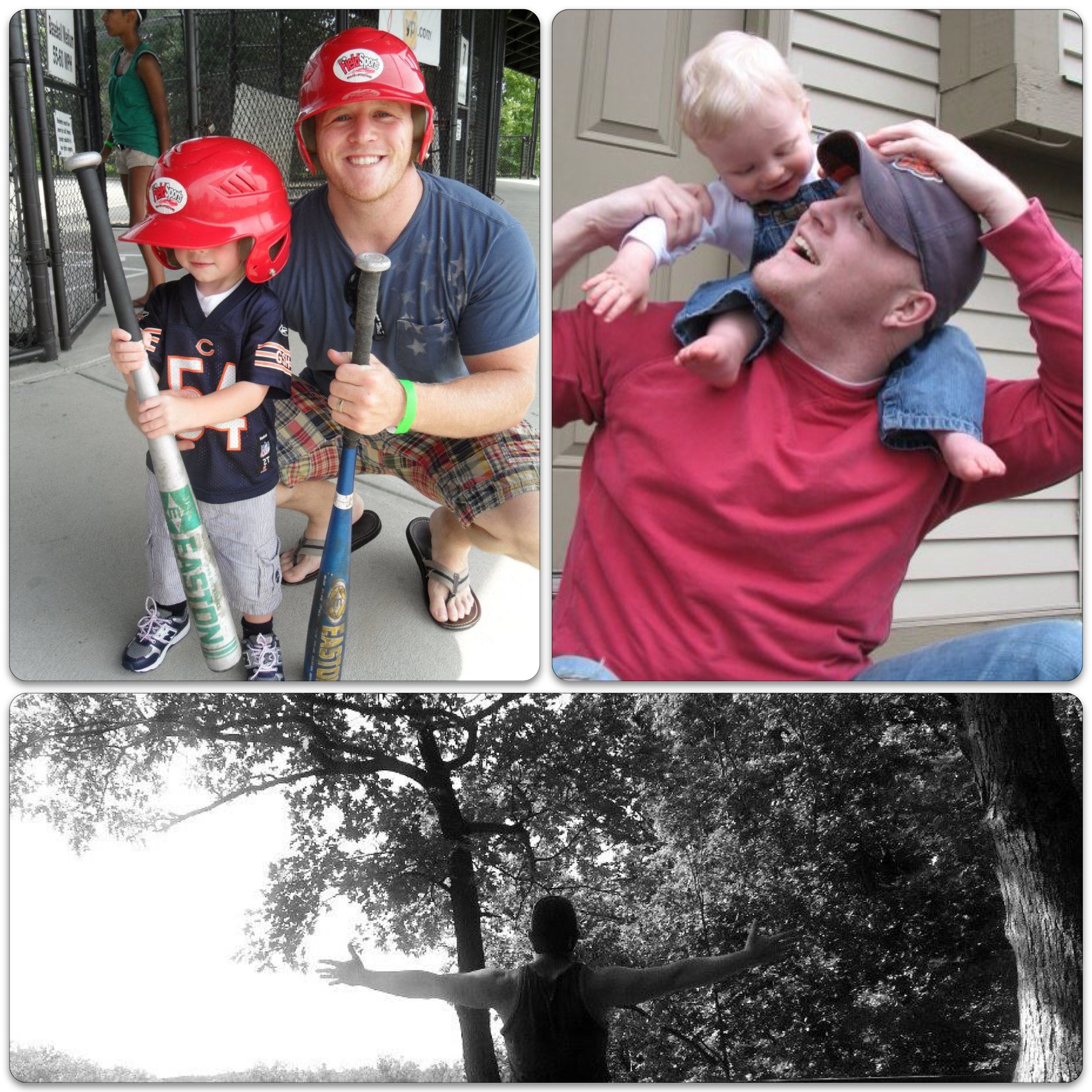 When Ryan isn't working at a local radio station he can be found spending his extra time with the Fleet Feet family.  Ryan has a love of the trail and is always looking for his next racing challenge.  Although Ryan works primarily on weekends, he is always the first to offer help and is always eager to help customers find the perfect FIT.  He can help you with any and all of your running needs and when Ryan is helping you out you can rest assured that you are in good hands!  When Ryan isn't running or working he spends his time with his family.