Our Story
Fleet Feet Columbia may be new, but our team members sure aren't! Our owner Nancy Yaeger, a longtime runner and triathlete, managed a specialty running store prior to opening Fleet Feet.
Our employees are triathlon team captains, retired cross-country moms, Olympic Trials qualifiers, Ironman and more. We come from different places but are united by one passion – making sure YOU are ready to hit the pavement.
Fleet Feet Columbia opened in mid-July 2017. Even before our doors were opened, runners were crowding outside and racking up miles. You've probably seen us running and walking around Columbia.
However, there's only so much you can learn online. Come in and say hello!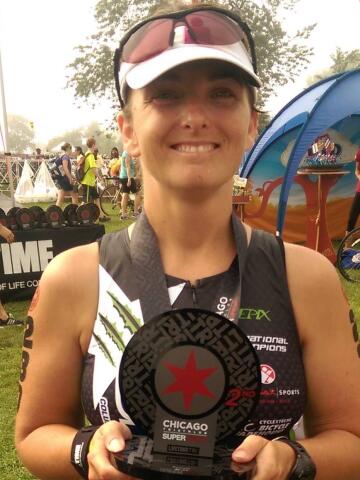 Nancy has been a runner since her gym teacher encouraged her to run in first grade. Eight years ago, a friend persuaded her to take her love of running and start competing in triathlons. Her first trip down the pool was not pretty but she kept going and did her first triathlon at Trizou in 2009.
Nancy was the head coach for the Stephens College Cross Country team for 5 seasons until the summer of 2019. She is the founder of Tiger Endurance Company, a youth triathlon team in Columbia, MO. and was one of the founders of the Heart of Missouri chapter of Girls on the Run. She has encouraged and coached numerous athletes. Nancy loves helping others reach their goals.
As a coach, Nancy is dedicated to making sure her athletes learn proper form and make good use of strength training to lessen injury risk. She brings that same passion to the store to help walkers, runners, and triathletes to find what works for them.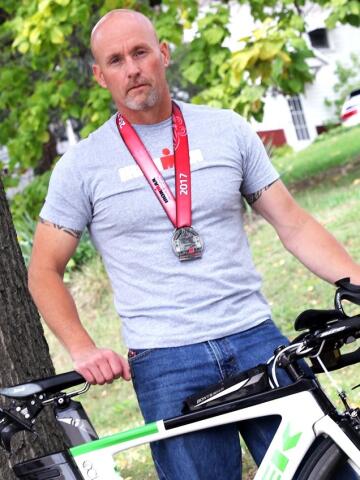 Wayne
Outfitter & Retail Experience Manager
Wayne is a retired Master Sergeant who has served twenty years of active duty with the US Army. During his service he has deployed to Iraq and Afghanistan as well as numerous other locations. On numerous occasions, during Wayne's military service, he had the additional duty of Master Fitness Trainer in his assigned unit. This additional duty included developing programs for Soldiers who struggled physically and who may be recovering from injury due to the physical demands of the military. It also included developing programs to increase the unit's physical readiness.
Upon retirement, Wayne taught military science for the Army ROTC program at MU where he trained cadets to be future leaders in the Army. In addition, he was the primary trainer for the endurance team competitors (Ranger Challenge and Ranger Buddy). To keep physically fit after retirement he began training and competing in triathlons. He has completed numerous sprint triathlon, an Olympic, two half ironman and ironman Louisville, KY in 2017 after his 50th birthday.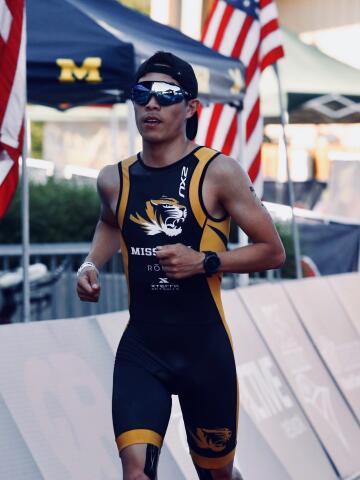 Alfred
Outfitter & Marketing Director
Born in Seattle and raised in Hong Kong, China, Alfred is a senior at the University of Missouri studying International Business (Marketing) and International Studies (Chinese). He is also working on the Certificate in Sales and Customer Development, as well as the Multicultural Certificate at Mizzou. Alfred previously ran for Lewis University, Romeoville IL, as well as the Hong Kong Junior National Track & Field/Cross Country Team. He was the treasurer of Mizzou's triathlon team and has more than ten years of experience in the sport. When he's not in the store, you can catch him riding his bike, enjoying a cup of latte in the coffee shop or online in the video game world – anything to avoid studying.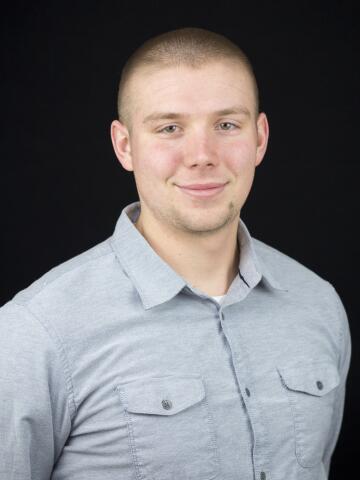 Brent
Outfitter & Marketing Specialist
Born and raised in Columbia, MO Brent recently graduated from Columbia College with a Bachelor of Science in Business Administration and Finance. While in college Brent played for the Columbia College Cougar Baseball Team. A few years ago, Brent began training in running and most recently swimming.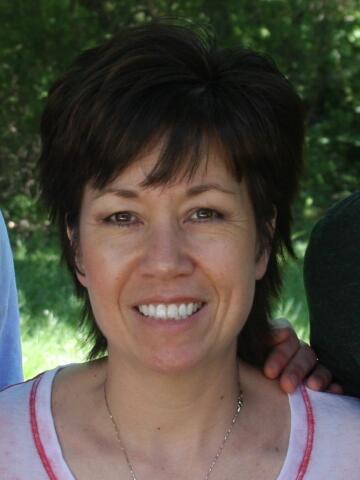 Debbie
Outfitter & Accessory Buyer
Twenty-seven years ago Debbie married Mike, a runner. She detested even the thought of running but in 2010, a friend began the mission of convincing Debbie to run a half marathon. A few weeks later, Debbie agreed and even recruited a few more friends. Little did she know that the new sport would be her lifesaver. In March of 2010, Debbie's mother was suddenly ill and passed away. Running and her new group of friends kept her going and encouraged her to get out of bed every day. Since that first half marathon in July 2010, Debbie continued to run and has completed many more half-marathons and two full marathons. Debbie formerly held a career in accounting but is now a stay-at-home mom. Debbie and Mike have three children: Alyssa, 22, a pharmacy student at Drake University; Grant, 20, who is studying pre-med at the University of Pittsburgh; and Jacob, 16, a junior at Rock Bridge High School. She has worked in the specialty running industry for several years. The customers she meets continue to be an inspiration and she finds a joy in helping the other runners in her community.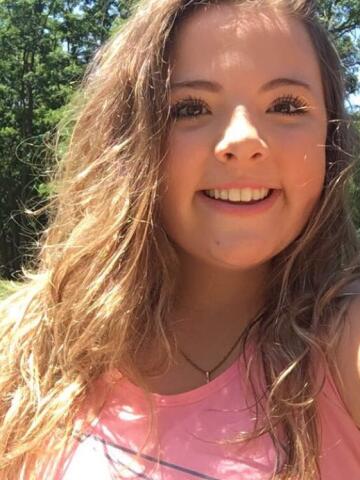 Sidney
Outfitter
Sidney started competing in triathlons at a young age. She started swimming at age 5 and swam for The MAC summer league and Columbia Swim Club. Sidney took her love of swimming and started competing in triathlons. She qualified for numerous Ironkid Championships and participated in numerous local 5K and 10K races. She now enjoys playing volleyball and she is a member of the Hickman High School Volleyball team.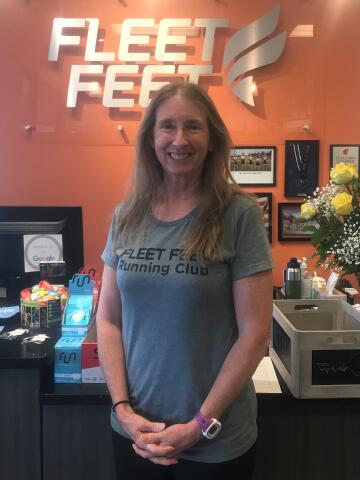 Kathy
Outfitter
Kathy is originally from Sarasota, Florida. She spent time on active duty in the U.S. Air Force serving in Texas and Germany before moving to Missouri in 1985. She started running in late 2006 and did her first half marathon in St. Louis in 2007. Later that same year, she completed her first marathon. In 2008 she ran the Columbus Marathon and qualified for Boston. In 2009, she ran the Boston Marathon. She has run 7 marathons and many half marathons. These days she runs for fun and stays closer to home. She recently did her first two trail races with the Stonegrinder and Runner's Choice. Kathy also loves to ride her bike and camp along the Katy Trail. She's ridden with and volunteered for the Missouri State Park's Katy Trail Ride for several years. In 2018 she took over Race Director duties with the Columbia Track Club's Heart of America Marathon. She is also a current CTC board member. Kathy has a bachelor's degree in Management and is active in several areas in the community. She has two children and one grandson.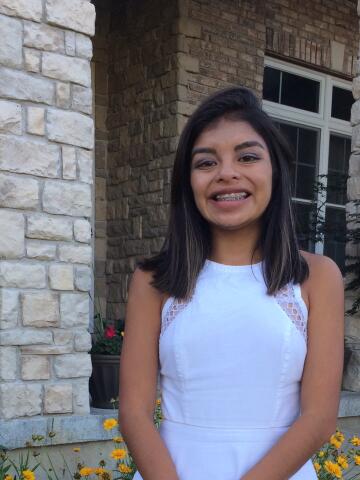 Marissa
Outfitter
Marissa is entering her senior year at Hickman High School this fall. At an early age she began playing soccer recreationally and later, competitively, and had always loved running up and down the field. At the end of Elementary School Marissa joined Blue Thunder Track Club here in Columbia, where she found her passion for distance running. Upon entering Middle School she then decided to focus solely on running and has raced in multiple 5ks, and track and cross country meets. With Blue Thunder, Marissa has raced in eight states (and counting)! She has also qualified and competed in the AAU National Junior Olympics four times. Now she is on the Hickman track and cross country team and competed in the State track meet this past spring in the 3200 meter run. As you can tell from her closet, Marissa's motto is: "You can never have too many tennis shoes!"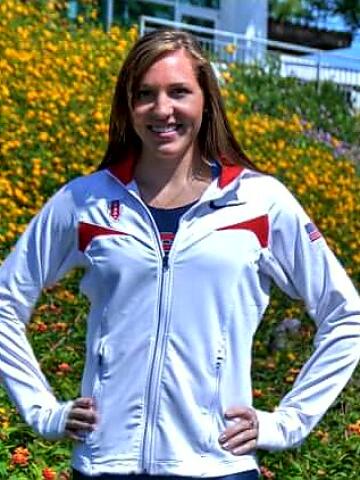 Liz
Outfitter
When Liz isn't working at Fleet Feet, she is a full-time teacher at Battle High School in Columbia where she teaches PE and coaches track and field. During her college years, Liz competed with the University of Minnesota's track and field team in the heptathlon. She is a seven-time Big Ten champion, two-time NCAA Division I National Runner-Up, five-time NCAA Division I All-American and she placed fifth in the 2008 Olympic Trials. In 2012, Liz retired from the sport but she still enjoys working out, interval training and running short races (anything under four miles!).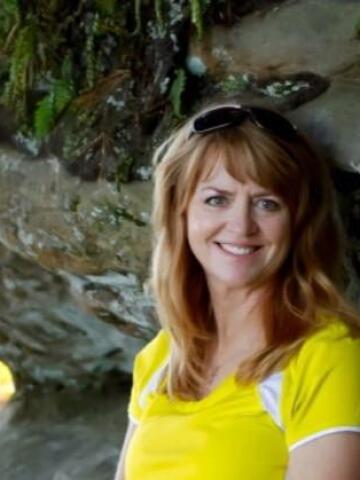 Pam
Outfitter
Pam began running when she was in her early 20s. She lived in southern California at that time and ran her first 5K outside of San Diego. She has maintained an active lifestyle since that time, and has run in many races since returning to Columbia in 1983. She became involved with the running community in Columbia in 2011, and ran her first half marathon in 2013. Pam is also an avid cyclist, both road and trail, has competed in several duathlons, and completed a century ride at Bike MS the past two years. She has one daughter, two sons, one granddaughter, two dogs and two cats. She is a dedicated volunteer in the community and at her church, and has coordinated the preparation of many Family Meals for the guests at the Ronald McDonald House in Columbia. She enjoys connecting people - whether it be to the right shoes for running or walking, or to a fitness or volunteer group!