Our Story
Fleet Feet Columbia may be new, but our team members sure aren't! Our owner Nancy Yaeger, a longtime runner and triathlete, managed a specialty running store prior to opening Fleet Feet.
Our employees are triathlon team captains, retired cross-country moms, Ironman and more. We come from different places but are united by one passion – making sure YOU are ready to hit the pavement.
Fleet Feet Columbia opened in mid-July 2017. Even before our doors were opened, runners were crowding outside and racking up miles. You've probably seen us running and walking around Columbia.
However, there's only so much you can learn online. Come in and say hello!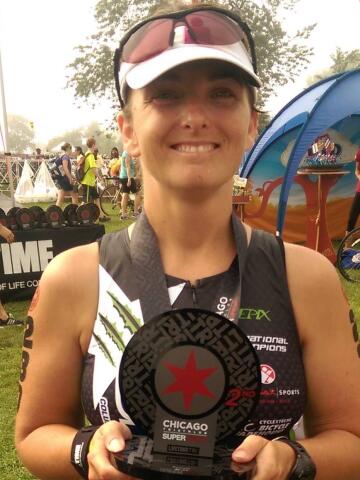 Nancy has been a runner since her gym teacher encouraged her to run in first grade. Twelve years ago, a friend persuaded her to take her love of running and start competing in triathlons. Her first trip down the pool was not pretty but she kept going and did her first triathlon at Trizou in 2009. Since then she has completed numerous triathlons and marathons, including 3 Full Ironman Triathlons.
Nancy was the head coach for the Stephens College Cross Country team for 5 seasons until the summer of 2019. She is a USAT Level 1 Certified Coach. She is the founder of Tiger Endurance Company, a youth triathlon team in Columbia, MO. and was one of the founders of the Heart of Missouri chapter of Girls on the Run. She has encouraged and coached numerous athletes. Nancy loves helping others reach their goals.
As a coach, Nancy is dedicated to making sure her athletes learn proper form and make good use of strength training to lessen injury risk. She brings that same passion to the store to help walkers, runners, and triathletes to find what works for them.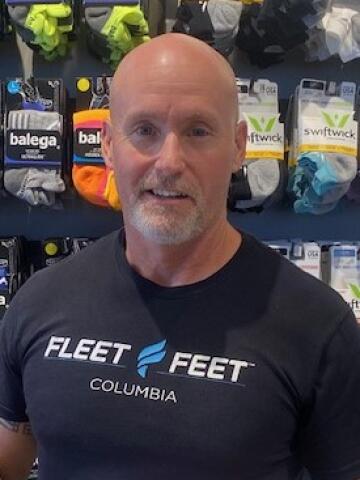 Wayne is originally from Billings, MT where he joined the Army after graduating from high school. He is a retired Army Master Sergeant with 20 years of active duty service. He has deployed to Afghanistan and Iraq as well as many other locations throughout his service. While serving in the Army, he had the additional duty of the unit Master Fitness Trainer, developing physical fitness training programs for the unit. After retiring, he taught Military Science for the Army ROTC program at the University of Missouri. He was the lead trainer for the MU Army ROTC endurance teams; Ranger Challenge and Ranger Buddy. This is where he developed a passion for triathlons. He has completed numerous triathlons varying in distance to include two half Ironman and two full ironman with plans to complete more in the future. He enjoys sharing his knowledge and experience with others to help them reach their goals.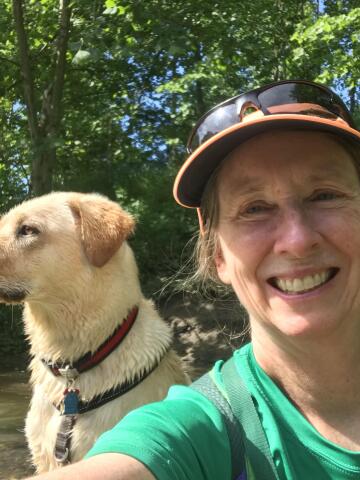 Kathy Lee
Outfitter
Kathy is a late comer to running having started when she was 47 years old. Originally from Sarasota, FL she joined the Air Force after high school and served in Texas and Germany. Kathy left the service to stay home with her two children. She received her bachelors degree in management from Park College and soon after also began homeschooling her children. After the kids graduated, Kathy started meeting with local running groups and discovered a love of running and the companionship and camaraderie it brings. She's run 7 marathons, including Boston in 2009, and numerous halfs and shorter runs. She also enjoys biking and camping on the Katy Trail and has ridden the entire trail 7 times with the State Park system. Kathy was the director of the Heart of America Marathon from 2018 to 2022. These days, she can be found hiking around the trails and creeks with her lab mix puppy and grandson, and running shorter distances.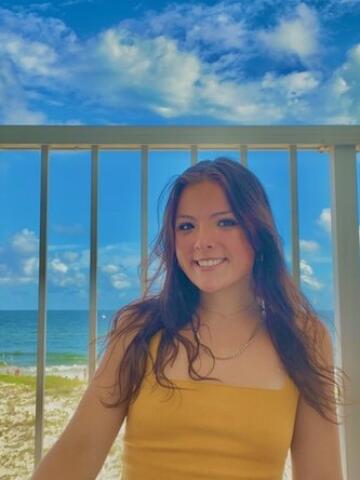 Sidney Yaeger
Team Lead & Marketing Coordinator/ Outfitter
Sidney started competing in triathlons at a young age. She started swimming at age 5 and swam for The MAC summer league and Columbia Swim Club. Sidney took her love of swimming and started competing in triathlons. She qualified for numerous Ironkid Championships and participated in numerous local 5K and 10K races. She also started playing volleyball at a young age and played all 4 years on the Hickman High School Volleyball team. She is now attending The University of Missouri studying Business with an emphasis in Marketing. In her free time she loves going on hikes with her friends and being outdoors!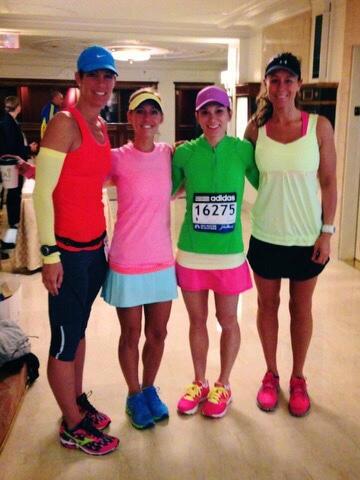 Anne Sievers
Inventory Manager/ Outfitter
Anne Sievers (Far left) has been involved in the sports her whole life. Most of her life has been spent in or around a pool. Running and coaching are her other two passions besides her kids.
As a swim coach for over 20 years, she coached at Mizzou for 5 years and has taught hundreds of kids to swim while helping others to advance their skills to the next level as competitive swimmers. As a swimmer, Sievers swam at the University of Michigan earning several All-American honors and Big Ten titles including being named the "Female Athlete of the Year" at Michigan and "Illinois Swimmer of the Year" on four separate occasions.
In her retirement from swimming, Sievers took on running as her next adventure. Sievers has run numerous 5k, 10k, half marathons, marathons and ultra marathons. She qualified for and ran in the Boston marathon in 2013 & 2015.
Sievers goal is to coach and help every athlete achieve their goals whatever they may be as a swimmer, runner or tri-athlete.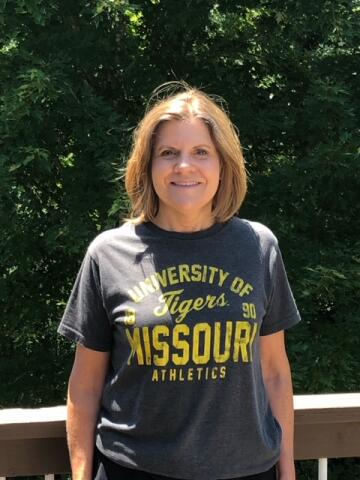 Andrea Knollmeyer
Inventory Manager/ Outfitter
Andrea moved to Columbia from Nashville,TN.
She has always had a passion for being active. She enjoys biking on the Katy trail around Columbia and hiking throughout mid Missouri. She also enjoys kayaking and waterskiing.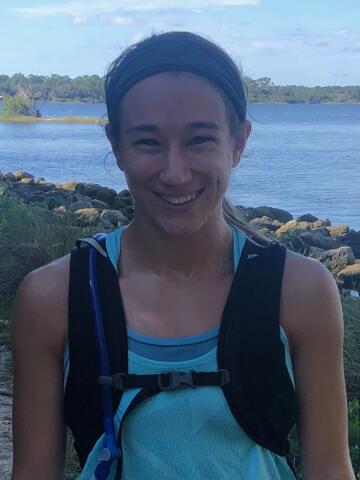 Allison Packanik
Training Programs Director/Outfitter
Allison is originally from Massachusetts, but most recently lived in DeLand, Florida where she studied Health Sciences at Stetson University and then completed her master's degree in Exercise and Nutrition Science at the University of Tampa. She worked as a strength and conditioning coach at Stetson University before moving to Columbia, MO. While she grew up playing soccer, running has always been a major part of her life. She has competed in multiple road races of various distances including two marathons. She is passionate about helping others achieve their goals and lifelong wellness. Allison is very excited to be part of the team at Fleet Feet and cannot wait to connect with the members of the endurance community!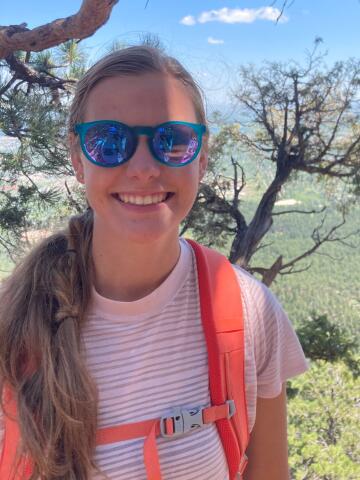 Kaitlyn Holland
Team Lead/ Outfitter
Kaitlyn is originally from Springfield, Missouri where she ran cross country, track and swam at Kickapoo High School. She is currently studying Dietetics at the University of Missouri. Kaitlyn frequently competes in triathlons around the Midwest and just finished her first Half Ironman!
Grace Fischer
Team Lead/ Outfitter
At an early age, Grace was involved in many sports; playing competitive softball, volleyball, and basketball. Growing up her family had a great interest in running as her mom competed in many marathons and her dad did many triathlons. Her parents would sign her up to run 5ks growing up and she would do them but didn't realize that she had a real passion for running at that young of an age. It wasn't until the end of her freshman track season at Rockbrodge Highschool that she fell in love with running and quit all of her other sports to run cross-country and track. She now attends The University of Missouri and is studying Psychology with a minor in Criminal Justice and still enjoys running in her free time.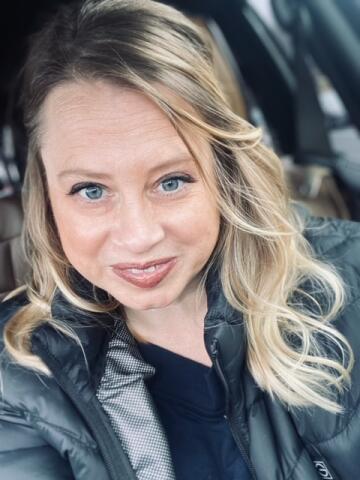 Danielle Wiedmier
Outreach Coordinator/ Outfitter
Danielle is originally from the state of Kansas where she played tennis in college while majoring in Business and Travel and Tourism. In her 30's she started distance running and has completed both 5ks and a Half Marathon. She enjoys photography and active lifestyle along with numerous sport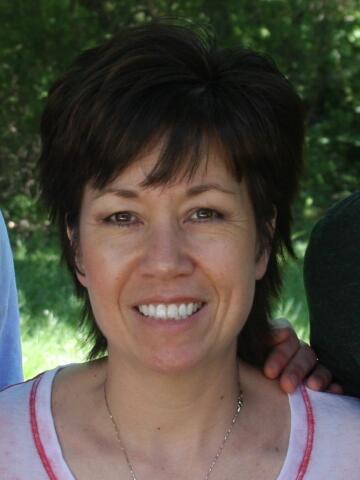 Debbie Sykuta
E-Commerce Specialist
Debbie has a finance background who is now a "retired" accountant. She is a native of St. Louis and a late bloomer when it comes to running. After being married to—and making fun of—a runner for years, she ended up joining a beginners' running group with some girlfriends in 2010 and running her first half-marathon. Since then she's completed two full-marathons and several half-marathons. Given her own journey, Debbie especially enjoys helping new runners and non-runners get into an active, healthy lifestyle. Debbie and her husband have three grown children and a golden retriever named Ella. Debbie has trained Ella to be a certified therapy dog, who takes up most of her time when she is not working at the store. Debbie takes Ella to various public libraries for "Reading to Rover" Programs and will also be taking her to hospitals and nursing homes to share smiles and bring some joy and puppy love to the people they meet. You may even find Ella in the store some days!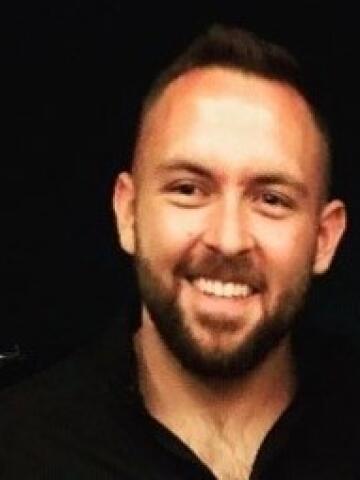 Stephen Czujko
Outfitter
Originally from Washington, D.C., Stephen is a third-year PhD student at Mizzou studying Archaeology with hopes of one becoming a professor. Stephen has been an avid runner since he was a teenager, when he was first introduced to Cross Country and Track. He competed in both sports during high school and college. Before moving to Columbia to pursue his doctoral degree, Stephen worked as an assistant track coach at a D.C. high school where he taught. Today, running remains a favorite past-time of Stephen's. Though he still competes in the occasional road race or marathon, he mainly enjoys exploring trails and paths in and around Columbia. He is excited to share his passion for running with the Fleet Feet Columbia community.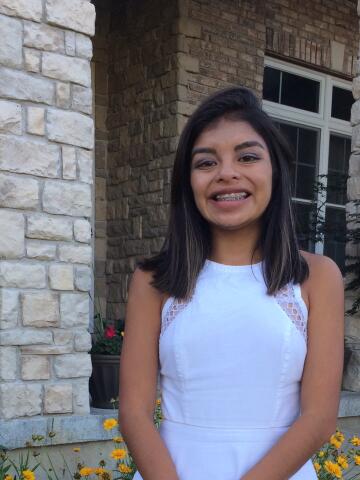 Marissa Kraus
Outfitter
Marissa graduated from Hickman High School and is now one of the members on the cross-country and track & field team for the University of Nebraska. At an early age, she began playing soccer recreationally and later, competitively and had always loved running up and down the field. At the end of Elementary School Marissa joined Blue Thunder Track Club here in Columbia, where she found her passion for distance running. Upon entering Middle School she then decided to focus solely on running and has raced in multiple 5ks, and track and cross country meets. With Blue Thunder, Marissa has raced in eight states (and counting)! She has also qualified and competed in the AAU National Junior Olympics four times. As you can tell from her closet, Marissa's motto is: "You can never have too many tennis shoes!"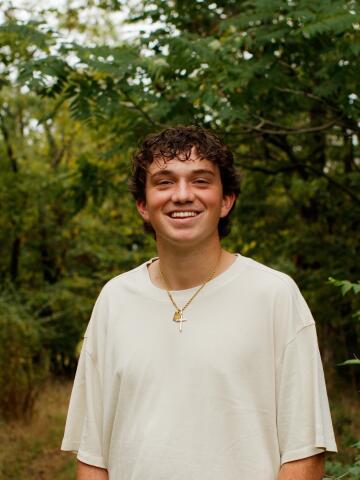 Lily Dozier
Outfitter
Lily is from Camas, WA, and is now a junior at Mizzou studying photojournalism. Her favorite thing to photograph is track and field, which just makes sense! She's been running since middle school, and she's excited to compete with Mizzou's run club in the fall.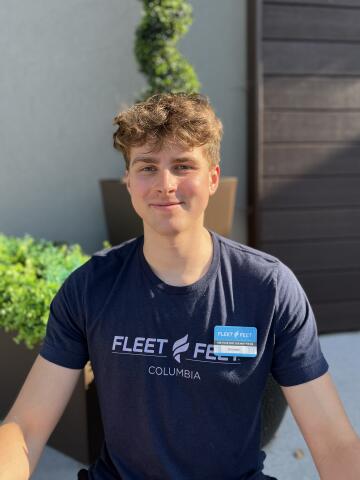 Brendan Martin-Hilker
Outfitter
Brendan is from St Charles, Missouri where he ran cross country and track in high school. Now a senior at Mizzou, he studies Mechanical Engineering. He he continues his love of running in college by competing in triathlons in his free time.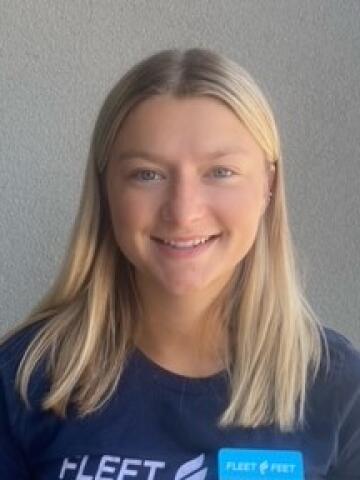 Krista Bretsch
Outfitter
Krista is from from St. Louis missouri. She ran track and cross country in high school. She is in the Dietetics program at Mizzou. Currently, she enjoys running in her free time and doing 5ks.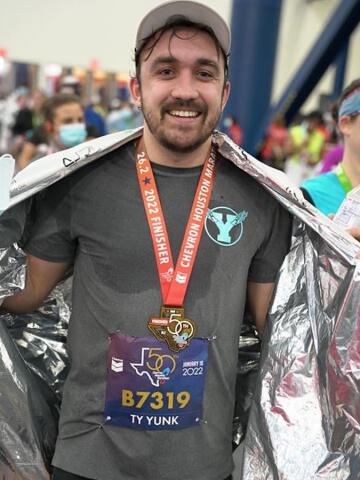 Ty Yunk
Outfitter
My name is Ty and I have been a part of the running world since I was six years old running on a Youth Track team. I ran competitively all throughout college running for the University of Kansas and Eastern Illinois University. I am the current head Cross Country and Track coach at Westminster College. Currently training to race either a half marathon or my second full marathon next spring.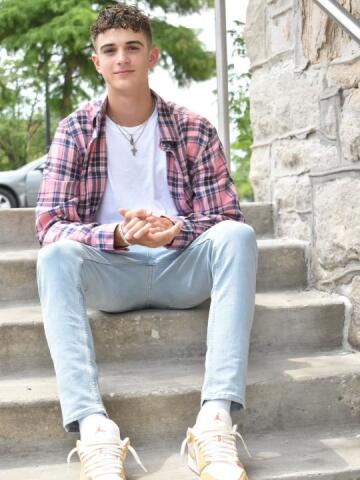 Andrew Hauser
Outfitter
Andrew is a senior at Rock Bridge High School, and a member of the cross country and track team there. Andrew grew up in a running family. Running is a huge part of Andrew's life and he hopes to continue this passion further on in his career.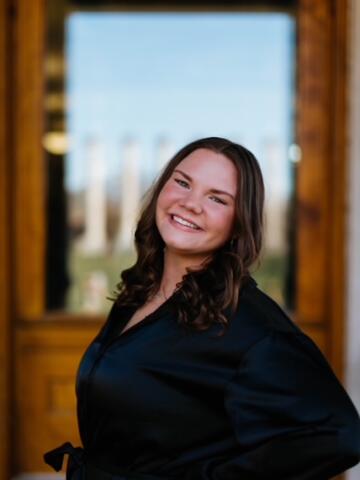 Lainey Gall
Outfitter
This is Lainey. She is originally from Kansas city, MO. She is a junior at mizzou studying nursing. She grew up playing almost every sport. She enjoy working out, water sports, and going on walks around campus in her free time.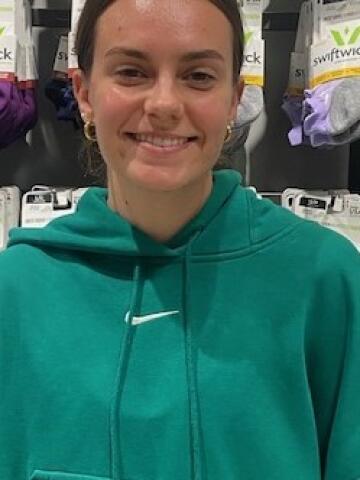 Jenna Schwartz
Outfitter
Jenna is from Waterloo, Illinois and is a senior at Mizzou studying management. She has been running since middle school, and is in her fourth year running for Mizzou's track and cross country teams.