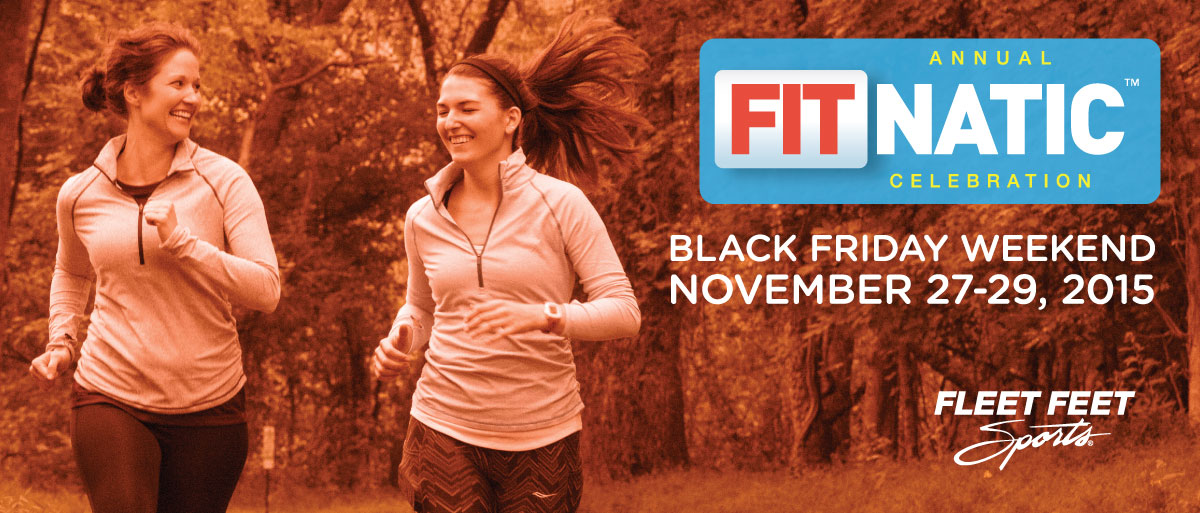 WHAT IS A FITNATIC?
Do you often find yourself:
Purchasing yet another pair of running shoes?
Amusing friends and family with stories of your training adventures? 
Participating in pre-race rituals?
Scheduling events, meetings, or work around your run/walk?
Shaking your head because you are the person described above?
Join us for our annual November 27-29 for FITNATIC WEEKEND!!
SPECIAL FITNATIC DEALS ON YOUR FAVORITE BRANDS THROUGHOUT THE WEEKEND!
Balega: Buy 3 pairs of socks get 1 pair free
Addaday: With any purchases of any Addaday product over $40, you'll receive a free junior roller

ADDADAY - BALEGA - GU - NATHAN - SUPERFEET - STRASSBURG SOCK - NUUN - ENELL - SAUCONY - GARMIN
This three-day event, held on Black Friday weekend, will include a series of in-store festivities, exclusive promotions, and surprise offers all geared towards appealing to the self-dubbed FITnatic—a person who values and lives a healthy and active lifestyle—as well as those searching to find the right gift for the FITnatic in his or her life.