SATURDAY, APRIL 23, 2016 6:30PM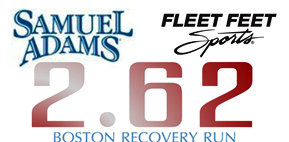 What:

 

Food, Fun, Beer and of course Fun Run
Where:

Fleet Feet Sports, 945 Lake Murray Blvd, Suite A, Irmo, SC 29063
When:

 

6:30pm (But, plan on showing up a bit early to get ready for the run)
Why:

Because what else do you have to do on a Saturday afternoon?
Cost:

 $25 and you get a Race Shirt if you register prior to April 20, 2016
Sam Adams and Fleet Feet have joined to bring you this delightful evening race where not only will you get a really cool T-shirt (and what other reason do we do any running event?...NONE) but you are guaranteed a really good time. This is a light hearted run meant to celebrate Boston and all it represents or just how good running makes us feel, or better yet the delight of a cold Sam Adams Brew on a warm spring day....if you are of age, of course.