Fall Virtual 10 Week Training Program
Beginner and Advanced 5k & 10k Program
Program start date: Monday, September 21st
Program end date: Sunday, November 29th
Welcome to Fleet Feet Cleveland's Virtual Training experience. As always, our three guiding principles are Fitness, Education, Social Engagement. These have evolved during our time of social distancing to work within your current lifestyle. Below you will see a breakdown of what to expect from our virtual training programs.
10 week- 5k & 10k

beginner and advanced

training plan options for Northeast Ohio runners of all levels.

Complete access to local Fleet Feet Coaches - any workout specific or general running questions are just an email away.
Live webinars with coaches, speakers and a professional ASICS athlete.
Every participant will receive a custom Cleveland Run Club shirt and hat sponsored by ASICS.
Age group awards and challenge leaderboard prizes throughout such as medals, pint glasses, gift cards to local business, etc.
Multiple opportunities to win running prizes through group challenges and giveaways. You do not need to be the fastest to win here - just willing to try something new and share your progress with your team!
2 local virtual races completed on the scenic Towpath trail and beautiful Rocky River Metroparks bike path!
The ASICS 5k - October 24-25 on Towpath Trail
The ASICS 10k - November 28-29 on Rocky River Reservation
Other Rules/Recommendations
Race distances must be completed between Saturday starting at 6am - Sunday ending at 6pm on any section of the trail.

Organizing small group meetups, running with a partner, or cruising through solo are all encouraged.

Virtual races must be recorded, run (or walked) continuously, and submitted by 10pm on Sunday to be considered for certain awards.

Fleet Feet Coaches will be out on parts of the trail course from 7-10am on Saturdays to support any runners tackling the race during that time.

Virtual participation, inspiration and competition with other local runners and a team that will hold you accountable!
Registration $130
Questions? Feel free to reach out to our Training Program Coordinator Stacey@fleetfeetcleveland.com
Fleet Feet takes pride in supporting our local running community and wants to stay in contact with all of our participants throughout training. Join Fleet Feet Cleveland on Strava to join in on group challenges and giveaways throughout the program and to hold yourself accountable.
Use the hashtag #teamfleetfeet #togetherwemove and tag

@fleetfeetcleveland

on Instagram when sharing your runs with friends

Request to join

Fleet Feet Cleveland Running Club

on Facebook and stay up-to-date on what the community is saying about the upcoming weeks training.
Powered by: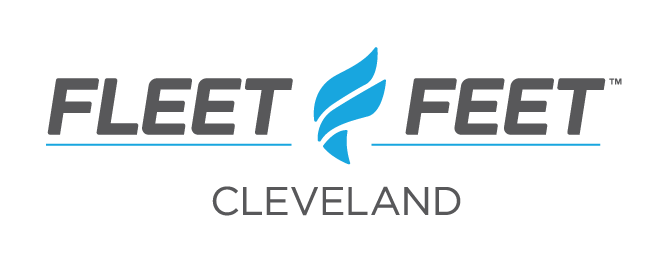 Fall 2020 Virtual Training- 5k & 10k More Info »
Program Start: Monday, September 21st
Program Fee: $130