Fleet Feet Sports Cleveland is a proud sponsor of several local teams in the region.  Although each team offers something unique to the athlete, all of our teams have a common thread: supporting the running and multi-sport community in a positive and fun environment.  Learn a little more about the teams that are a part of the Fleet Feet Sports Cleveland family.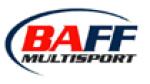 Bike Authority/Fleet Feet (BAFF) 
BAFF multi-sport team members compete locally, nationally and internationally in a variety of triathlon events: sprint to Ironman distances. In addition, BAFF teammates participate in road cycling, cyclocross, all distances of running races and endurance swimming events. To learn more about BAFF, click here.
Cleveland Triathlon Club
The Cleveland Triathlon Club (CTC) is an organized group dedicated to the pursuit of triathlon, general physical fitness, and the representation of the multi-sports in NE Ohio. We offer support to people who train for and participate in swim, bike and run races, and further work to increase the variety of training and racing options in northeast Ohio. The club welcomes people of all levels of interest, experience, and ability in multi-sport. Check out CTC at http://clevetriclub.com.

Ohio Ultra Trail Runners (OUTRUN)
OUTRUN members train for, compete in, and host ultramarathons, trail runs, marathons and other running events. OUTRUN's mission is to promote the passion for ultra running and provide a symbiotic relationship among the experienced, beginner, and aspiring ultra runners in the North East Ohio area. To learn more about OUTRUN, click here.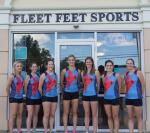 Team Ohio
Team Ohio is NEO's premiere racing team of competitive track and field athletes and distance runners training to compete at the national level.  To learn more about Team Ohio, click here.