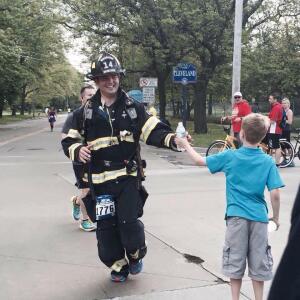 Brian Durante 
Brian has been in the fire service for 13 years, and for the last 6 years he's worked full-time for the city of Parma Heights. He has been married for 9 years to his wife Theresa and has 4 children: Brayden, 8 years old and triplets Rocco, Kennedy and Myles, 4 years old. His hobbies include camping, fishing, cooking, playing sports and being outside in the fresh air with his family.
Brian says "I hated running for the longest time until my sister-in-law, Karri Hwang, got me turned on to it about 8 years ago and I never looked back. So thank you, Karri!"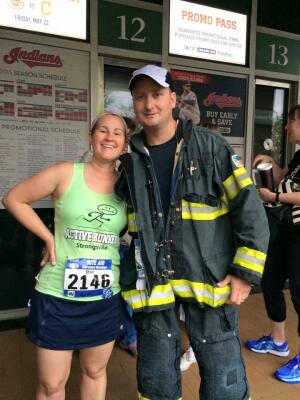 Patrick Mason 
Patrick has been a firefighter for 12 years. In his free time, he loves snowboarding, poker and going to Cavs games with his family. He and his wife Shari have been married for 16 years, and they have 3 children.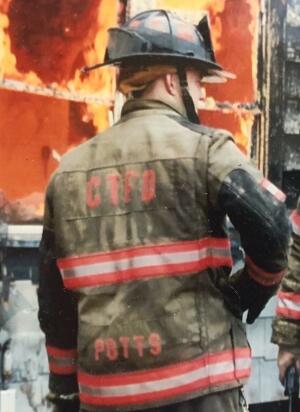 Micah Potts
Micah has been a firefighter and paramedic for the city of Brunswick for 15 years. He is married and in his spare time, enjoys spending time with his 4 children.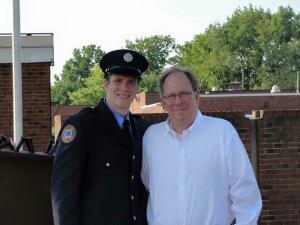 David Kaszar
David has been a firefighter/paramedic for the city of Parma Heights for the past 5 years. He is married and has a two-year-old son. When not on the job or spending time with his family, he is an assistant coach of the nationally-ranked Brecksville High School wrestling team.
"This will be the second full firefighter gear run that I've been a part of, after we ran the 2015 marathon for my father, Phil, who was battling ALS. I am proud and excited to be part of a new team to help a fellow brother and his family after he was there for me."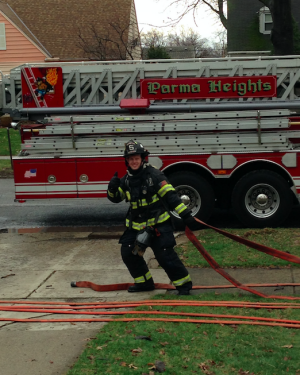 Dan Kost
Dan has been a Parma Heights fireman since 2012 and is married with two sons. In his spare time, he enjoys spending time with them, playing guitar and golf, and being a devoted Cleveland sports fan.