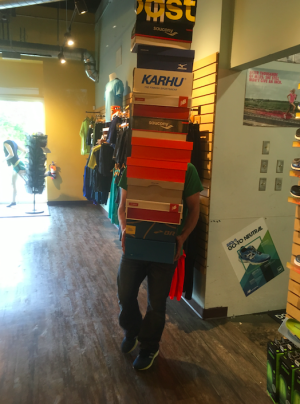 Ryan Horvath 
My running history: "I ran cross country and track in high school, spent ten years after that learning how to drink and eat myself to death. I returned to running in 2010 and fell completely back in love with it."
Favorite race: "Warm Up Columbus 2016. I ran well, had a great time and helped a friend PR."
Why I work at Fleet Feet: "Trying to make a living with my degree was killing me and running was my only outlet, so getting a job at a running store made sense. I love getting to help people and being immersed in the industry (and lots of shoes)."
Fun fact: "There's a growing mythology that I am, in fact, a trickster god."