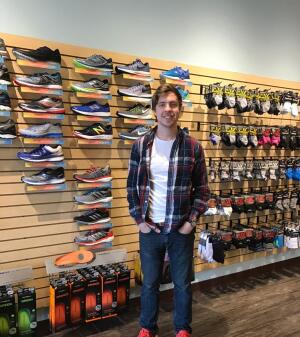 Jake Whisler
My running history: "I ran my first 5k when I was 10 years old and have been running ever since.  I ran in middle school and high school for Ashland Middle/High school."
Favorite race: "The Spirit of Gettysburg 5k in Gettysburg, PA!"
Why I work at Fleet Feet: "I love running, and working at a running store is something that I have always wanted to do. My favorite part of working here is getting to hear about different people's experiences with running and what their future plans are. Everybody's story is different."
Fun fact: "I'm a thrill seeker. I've been skydiving twice!"