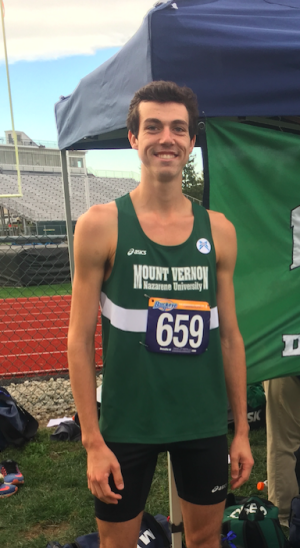 Jake Sherer
My running history: "I've been running for the past 7 years. Recently, I just finished up my collegiate running career at Mount Vernon Nazarene University. I was mainly a middle distance runner and loved running the 800. I loved putting in long miles with my teammates!"
Why I work at Fleet Feet: "I came to work at Fleet Feet because I always got all my running shoes and apparel from Fleet Feet before I worked here. I loved talking running with the workers and I wanted the opportunity to do that with other people. My favorite part of working here is talking training with people that come in, giving out advice, and seeing the passion people have for running."
Fun fact: "After this summer I will be going out to Utah for grad school for a degree in athletic training."