Spring 2019 Marathon Training Program 
Sponsored by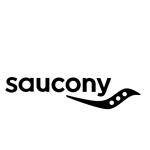 Spring Marathon Training is about to begin! Are you ready?   We will be offering a few different programs this spring and we are very excited to have to join us! We will have weekly group runs every Saturday as well other group run options during the week. We are super excited for the spring training season and look forward to making so many new friends along the way.
Spring Marathon Program Details
Goal Race is St.Jude's Rock-N-Roll Marathon April 28th 2019
Professionally designed 16-week training schedule
Participants must be able to run 10 miles by the beginning of training comfortably and a weekly mileage of 20 miles
Our programs are progressive in nature, with each week building upon the last - slow, steady and consistent
Training Begins Jan 6th 2019 at 4:30pm for a Kick Off Meet & Greet. Come out meet your Coach and Pace Group Leaders, ask questions, gear up and get to know the training schedule before the program begins!
First Official Group Workout is Saturday, January 12th, 2019 at the Clarksville Greenway at 8am
Fully supported group long runs and walks complete with hydration stations, turn-by-turn routes, and our pace group leaders!
Optional informational clinics, shoe and product demos, as well as nutrition samples along the way
Weekly Newsletter with everything you need-to-know about the up-coming week's training details, logistical information, events, etc..
Complete access to Training Program Coordinator/Head Coach, Pace Group Leaders and Fleet Feet Owners  (phone numbers, email, Facebook). We are here for you!
Access to Star Physical Therapy for Free Injury prevention and screening along the way
 Cost:
Early Bird Registration $100 until October 31st 2018, $115 on or after Nov 1 2018
   ***Cost does NOT include the race registration***
REGISTER HERE
What You Get:
FFRC Tech Shirt
Discount Punch card valid only at Fleet Feet Clarksville
Gear demos & social events
Free entry into the USO 10 Miler on Ft Campbell - we will use this as a training run 
Most Importantly, being in a group where you will be known by name, treated like family and looked after by people who are truly invested in your success and happiness.
Program Start: Sunday January 6th at 4:30pm - Kick Off Meeting
Program Schedule: Saturday Workouts at 7:00am
Program Fee: $115
Description: This is a 16 week and includes weekly group run/walks with mapped courses, pace leaders, hydration provided, and a FFRC Tech shirt! The group run/walks are every Saturday at 7 a.m. and rotate between 3 locations throughout Clarksville.