5K:Finish
Come Run With Us!
We are super excited for the training season and look forward to making so many new friends along the way.
Join Fleet Feet Clarksville for a FREE 8 week training program that includes walking, running, and education on everything from proper running form to nutrition and hydration. Family participation is encouraged!
Spring 5K:Finish Program Details
Goal Race is The BIG Run 5K June 3, 2020
Professionally designed 8 week Training Program
We have run/walk interval and running pace groups for the 5K Saturday training runs.
Our programs are progressive in nature, with each week building upon the last - slow, steady and consistent!
Weekly Newsletter with everything you need-to-know about the up-coming week's training details, logistical information, events, etc..
Complete access to Training Program Coordinator/Head Coach, Pace Group Leaders and Fleet Feet Owners (phone numbers, email, Facebook). We are here for you!
Family participation is encouraged! Parents please plan to run with childern 13 and Under! Each family member must be registered and have a signed waiver.
IMPORTANT DATES

Kick Off Meet & Greet - Friday March 20th at 7:15pm @ Fleet Feet Clarksville - Come out meet Coach Amy, Mentors, and Pace Group Leaders, ask questions, gear up and get to know the training schedule before the program begins!
Can't make the first Kick Off Meet & Greet? Join us for the second Meet & Greet March 30th at 7:15pm @ Fleet Feet Clarksville.
The first official workout will be Saturday April 4

th

, 2020
Race Day: June 3rd, 2020

LOCATIONS

Thursdays: Kings Bluff Brewery at 6:00pm (OPTIONAL but highly encouraged)
Saturday: Clarksville Greenway (Pollard entrance) at 7:30am
What's Included?
Discount Punch card valid only at Fleet Feet Clarksville
Gear demos & social events
Most Importantly, being in a group where you will be known by name, treated like family and looked after by people who are truly invested in your success and happiness.
---
Coach Amy Brown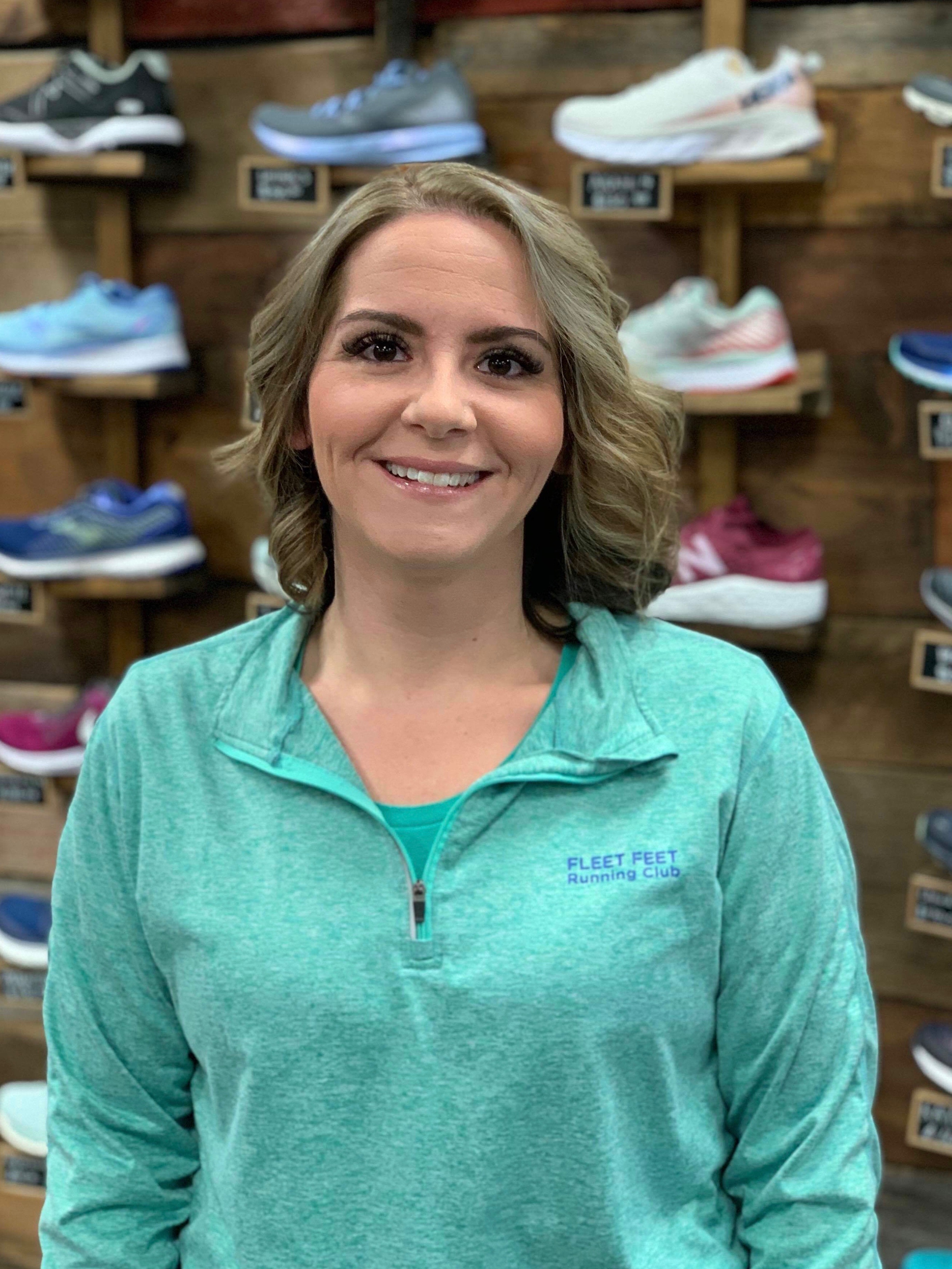 My passion for running did not begin until March of 2018. It took six months after developing a curiosity about running to give it a try. I immediately fell in love! My journey started with joining the first training program offered by Fleet Feet Clarksville. It was more than just a training program and I met some amazing people. Completing a half marathon was a personal goal of mine. I was able to accomplish this goal by being part of an amazing group. This experience led me to pursue my certification as a RRCA Coach. Being Coach Amy has been rewarding as I get the privilege to help others overcome obstacles and achieve their goals. So, like most novice runners, I had to start somewhere and understand all the things that can prevent someone from trying. As I always say, "don't compare your journey to the runner ahead of you, it's your journey!"