What is a Knaar?? Well in Old Norse it was the name given to the vessels that would carry people and supplies over the frigid waters of the Northern Atlantic Ocean. The term has a similar meaning here at Fleet Feet Sports, Knaars are the people who will guide our Warriors safely through the frigid streets of Blue Ash! 
2012 Winter Warrior Knaars:
 

Chey " Sarge" Ginyard

Chey has been a pace group leader and mentor for Fleet Feet sports for 2+ years. She has ran races from 5k to marathons. Those who have trained with Chey fondley refer to her as "Sarge", probably because of her "get up and get it done" attitude. You will find Chey Knaaring the mid to back pack Warriors (approx. 13:00 per mile pace).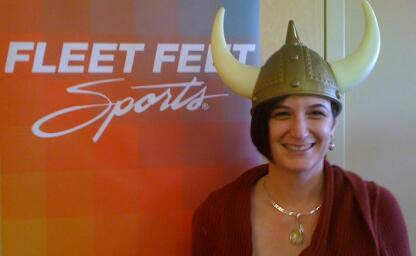 Geri Ahyers
While Geri maybe new to this side of a fleet Feet Training program she is not new to Fleet Feet Sports