The Power of Running - For Good
The concept is easy.  We want to do good for our community through the items you purchase in our store.  Here is how we'll do that:  Every weekend for the next 9 weeks in partnership with the brands below a portion of sales of designated products will be collected into a fund.  At the end we will donate that entire amount collected PLUS $1,000 to Whiz Kids Tutoring and Mentor a part of City Gospel Mission. See below for more information on each weekend's product and donation amount.  
What is Whiz Kids?
Whiz Kids Tutoring & Mentoring (part of City Gospel Mission), a one-to-one literacy-based tutoring program for academically at-risk children living in poverty. More than 1,350 youth in 67 Greater Cincinnati elementary schools participate in the Whiz Kids program during the school year. Tutoring sessions typically occur for one hour each week. Tutors spend time working with students on improving their reading and math.
Whiz Kids is boosting at-risk children's academic scores, creating strong readers and improving confidence. But our volunteers become so much more than tutors. They become mentors, friends and positive role models that change the lives of children beyond the classroom. 
See below for the full schedule of featured products who's sales we will base our donation to Whiz Kids on.
---
The Power of Running - For Fun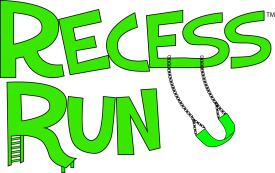 Remember when running was easy and fun and carefree - you know, when you were a kid at recess?  We're bringing that feeling and that fun back as part of a special "Recess Run" we're hosting with Oxford Physical Therapy in September.  Bring your sneakers or test drive a pair from Adidas and see if you can make the fitness cut!  Stay tuned for more details soon.
---
The Power of Running - To Inspire
We are teaming up with Mizuno to honor those who inspire us.  Stay tuned for details on how you can nominate your source of inspiration.
---
The Power of Running - For Good, Give Back Schedule