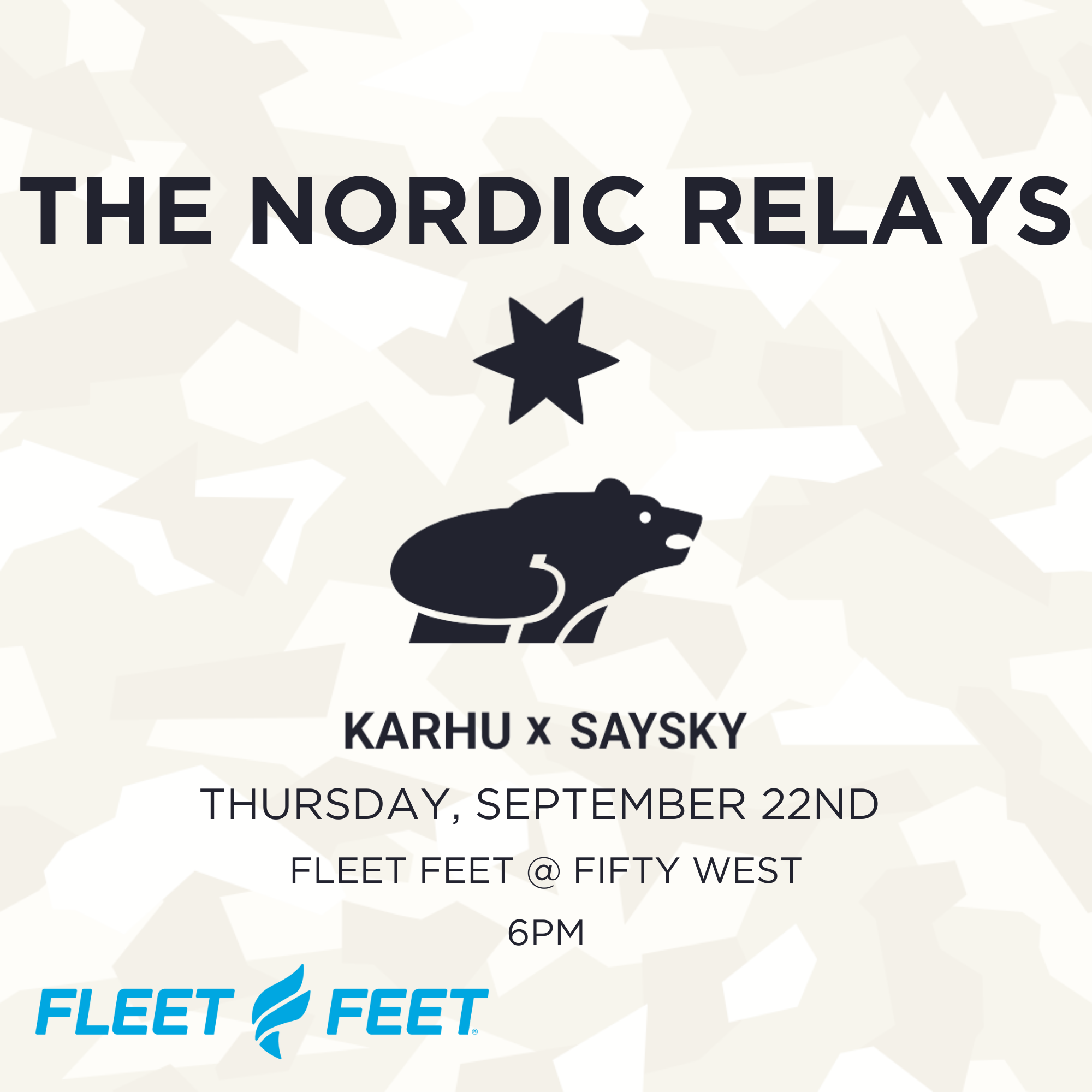 THE NORDIC RELAY
Presented by Karhu x Saysky x Fleet Feet
SEPTEMBER 22 AT 6PM
FLEET FEET AT FIFTY WEST
The Nordic Relays is the first event of its kind. This is the event where all runners have a shot at winning. Compete to be the fastest team of 3 over 50. The fastest team of moms. The fastest team of runners over 6ft.
The Race: A 9 mile relay split into 9 different 1 mile segments for a team of 3. (Each person will run 3 miles total)
Location and Time: Thursday, September 22nd at 6pm at Fleet Feet @ Fifty West
The Prize: Premium pieces from the Karhu x Saysky collection, bragging rights, and other mystery Nordic Themed prizes.
How to win: Compete to win out of the following "best of" categories!
Fastest team of moms.
Fastest team of dads.
The fastest team over 50.
Fastest team with every runner over 6 feet tall.
The fastest team running with dogs.
The fastest team of people who wear glasses.
The fastest overall finisher.
The slowest overall finisher.
The team with the lowest total combined height.
More mystery groups!
Find your like minded, runner friends and compete for a prize that YOU can WIN!
Karhu will have their shoes onsite to demo during your race!
Raffle tickets will also be available for more fun prizes each week!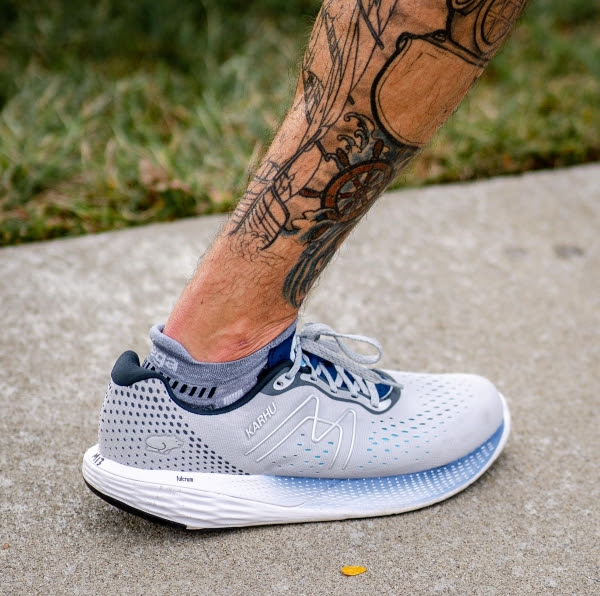 Karhu x Saysky is a Nordic collaboration and celebration of the past, present and future. Almost a century apart in history. The industry legacy and new kid on the block. From Karhu's origin in 1916, to the launch of Saysky in 2013 – we're now joining forces to show that running is about community and moving forward in the same direction.
This event is one you won't want to miss! What do you get when you combine Finland, Denmark and the United States? A trifecta of elite running experiences! Karhu x Saysky x Fleet Feet Cincinnati are coming together for the relay race of the summer!
Sign up below!