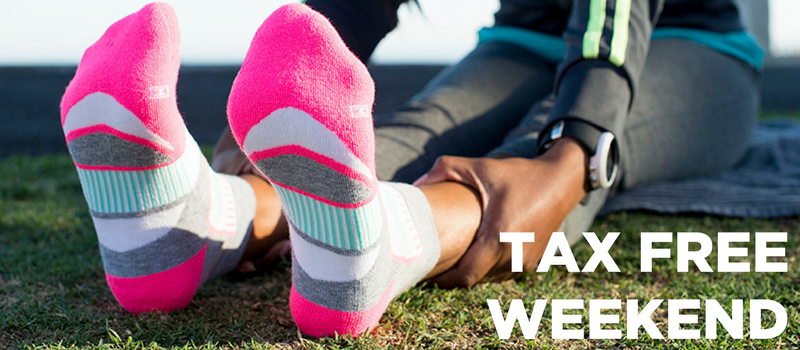 It's Time for the 2019 Ohio Tax Free Weekend!
It's that time of year again! The state of Ohio will offer a Sales Tax Holiday this weekend only.  According to tax.ohio.gov the holiday starts on Friday, August 2, 2019 at 12:00 a.m. and ends on Sunday, August 4, 2019 at 11:59 p.m.

Officially, all clothing and shoes priced under $75 will be exempt from tax.  Because it is very important to us that you and your kids are in the best possible shoes and clothes, we will happily pay the tax amount on any shoe or piece of clothing over $75!  That means no matter what shoes and clothing you buy, you will pay the tax-free price!
The sales tax holiday is for in-store purchases only in all three of our locations in Blue Ash, Oakley and West Chester.  Online purchases do not qualify.

It gets even better than just shoes and clothes. According to The Ohio Department of Taxation all socks, shoe laces, hats, gloves, insoles for shoes, and sandals qualify as "clothing" and are tax free from August 3-5.

And be sure to check our other tax free items August 2nd-4th ONLY:
Track Spikes (plus student athletes get 20% off)

Sports Bras - many on sale!

Kids Shoes (size 1 thru 6.5)

Sale and Non-Sale Clothing

Previous Edition Vendor Approved Sale Shoes

Special Section of $75 (tax free) Sale Items