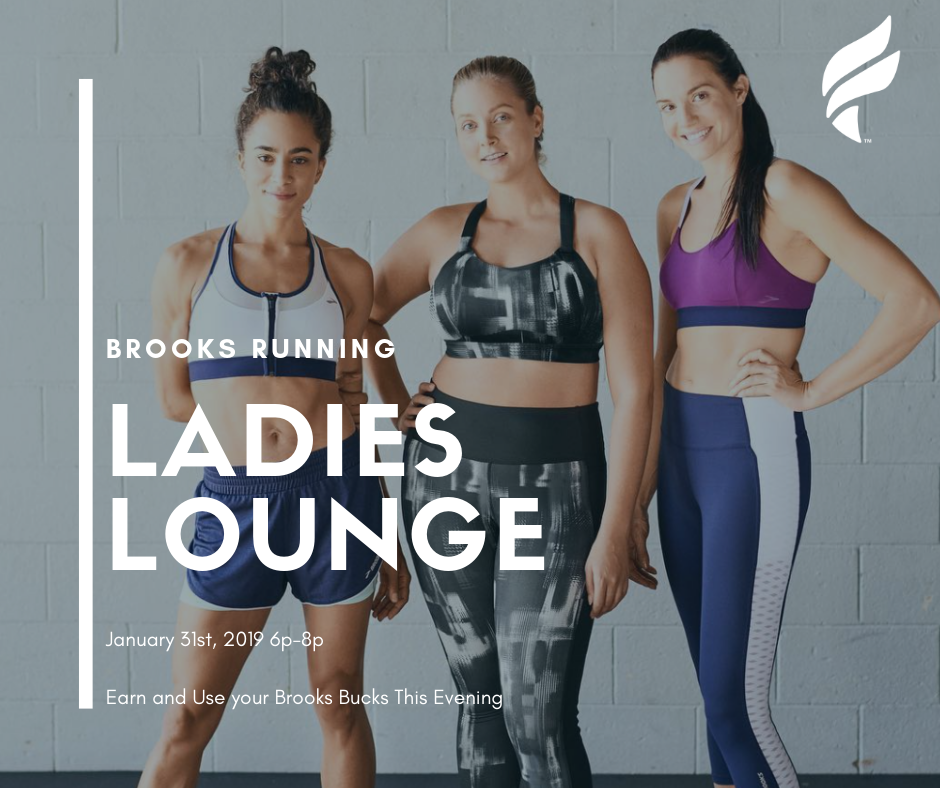 Ladies of the 2019 Spring Training Program! 
Enjoy an evening of pampering, shopping and fun with Brooks and Fleet Feet
Thursday, January 31st from 6-8!
Old Man Winter is definitely making a statement, but Spring is right around the corner and we just received the hottest Brooks Apparel for the season!  
Enjoy wine tasting (with some mulled wine to warm you up after these cold days), paired with delicious cheeses while you shop the newest Brooks Spring Apparel. 
Take advantage of 30% off select Cold Weather Brooks Apparel this evening also! 
Where:  BLUE ASH STORE (9525 Kenwood Road Cincinnati, OH  45242)
When:  6pm-8pm
Bring:  YOURSELF (and a friend!)