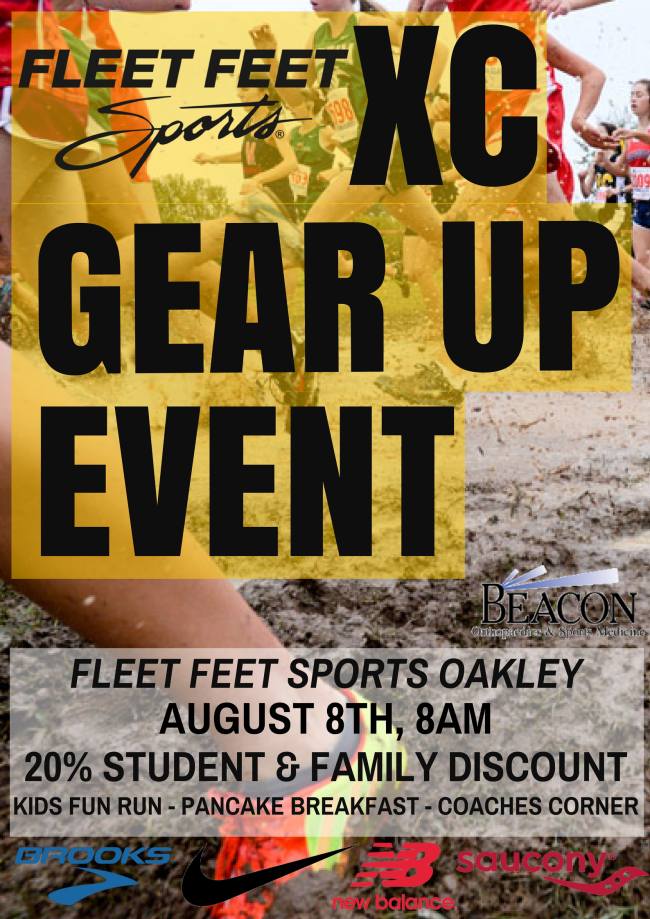 Join us for a Gear Up Event for all Cross Country Athletes.  Coaches, bring your team for a run and pancake breakfast.  
Allison Phelps, M.D. from Beacon Orthopaedics and Sports Medicine will be on site for a Coaches Clinic (Topics include:  Injury Prevention, Hydration & Nutrition for your athletes)
Student Athletes can gear up at 20% OFF 
Oakley Location not convenient for you?  We will honor this discount in our Blue Ash location all day on the 8th!  
(Blue Ash Store hours are 10am - 6pm on the 8th)