Never Not ON: The Cincinnati StreetCar Edition

Downtown Cincinnati now has a Streetcar and when we look at it's route map all we can see is one thing: A Run Challenge! Only this time it isn't against your PR, friends or rivals, it's against the Streetcar itself.
The Challenge
On Friday July 19th we're challenging you to a 3.6 mile run course- the Streetcar route! Meet us at Washington Park where we will assemble as a group (look for the Fleet Feet tent). Our friends from ON Running will be on-site offering free demo's of their latest running shoes. Then at about 6:00PM when the Streetcar arrives at the 14th and Elm stop we will get ready to take off. When it leaves the stop, the challenge officially begins!  Your goal, run the entire 3.6 mile Streetcar route and beat the Streetcar back to Washington Park at 14th and Elm.
The Rules
Of course, there are rules and safety precautions that are required.  Please run only on sidewalks and stop at all red lights and stop signs (to be fair the Streetcar stops at those also). Please do not run in traffic or cross the street with out using a crosswalk. Lastly please wear reflective gear. We're running in the city and we want everyone to be easily seen while running.  The number one goal is safety, the number two goal is beating the Streetcar.
The Celebration is ON
Upon getting back to Washington Park, we'll recognize those who did beat the Streetcar with a few fun prizes, then we'll head as a group to celebrate the challenge properly with a few beers! (Post Celebration Location TBD) ON Running will taking care of the first round, so be sure to thank them by trying on their new shoes!  So, let's have some fun together and take on a fun challenge and see who can Beat the Streetcar! FREE RSVP Below
The Route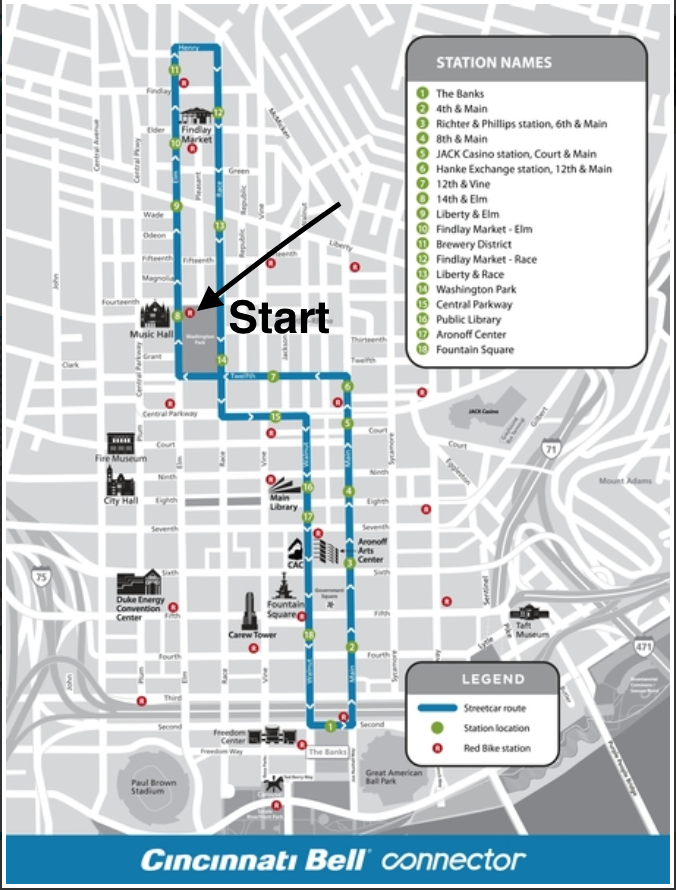 Are you in? RSVP Below