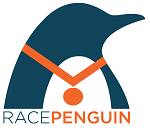 We are excited to announce our new turnkey race production, chip timing, marketing and fundraising services in partnership with RacePenguin Cincinnati. We pride ourselves in the highest technology available when it comes to race timing, registration, and results because we believe in delivering amazing race experiences for all participants!
RacePenguin's founders are passionate in their desire to connect the organizations who work tirelessly to make our hometown races great. RacePenguin is the premier racing organization in the Eastern United States with offices in Cincinnati and Columbus.
If you are a Race Director, Race Organizer or someone who is helping to produce a local running, cycling or multisport event and would like a free consultation on race organization, best practices, sponsorship, and most importantly, high quality race timing, please fill out the form below and we'll get in touch with you soon.