OUR TOP 3 WINTER AND EARLY SPRING EVENTS IN CINCINNATI
The chills you get at the start line isn't exactly the anxiety of the start of the race.. It's cold but you can't beat the warmth you feel after finishing a race with your friends and enjoying a nice coffee or beer after the race!
Here's our top 3 winter and early spring races that will help you warm up for your goal race towards the end of spring!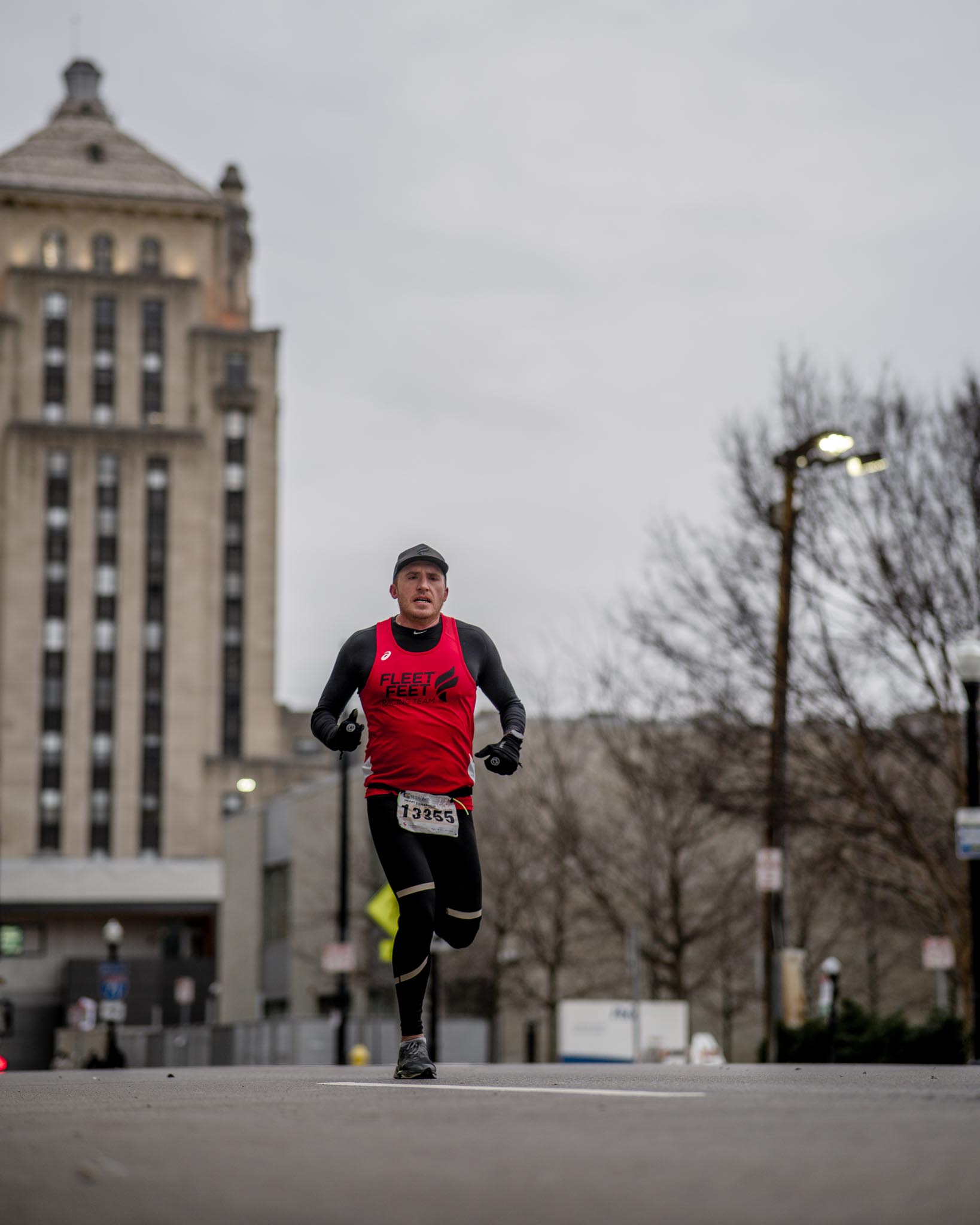 1. THE HEART MINI
The Heart Mini is one of the oldest races in Cincinnati. Dating all the way back to 1977, the only race in Cincinnati where you can run all the way out on Columbia Parkway. Enjoy the rolling hills of Cincinnati, and maybe a quick jaunt up Torrence Parkway, as you run or walk for the American Heart Association. Raising over $3,000,000 every year for lifesaving research it's one of our favorite races of the year. It's for a great cause, on a great course, and is a great opportunity for people to test themselves in March!
Distance: 15km (9.3mi) and Half (13.12mi)
Date: March 19th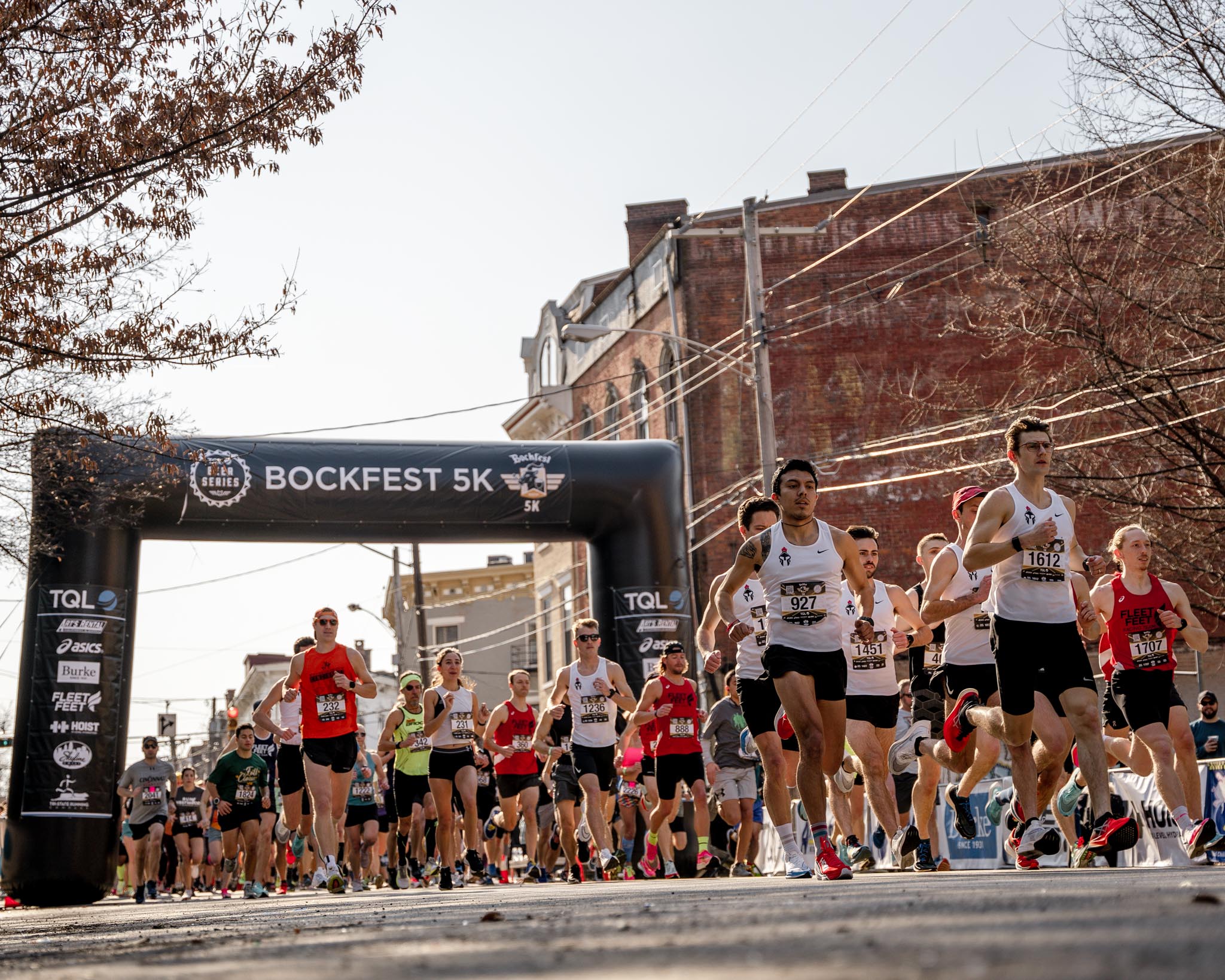 2. BOCKFEST 5K
Bockfest combines two great traditions in Cincinnati; Beer and running. The Bockfest 5k kicks off the celebration of Bockfest which brings light to Cincinnati's beer brewing history. Bockfest (Goat Fest) celebrates Bock Beer, which is typically a stronger brew. This is a great race to shake out for the Heart Mini and the Flying Pig! Plus the Bock beer will warm you up post race!
Distance: 5km (3.1mi)
Date: March 4th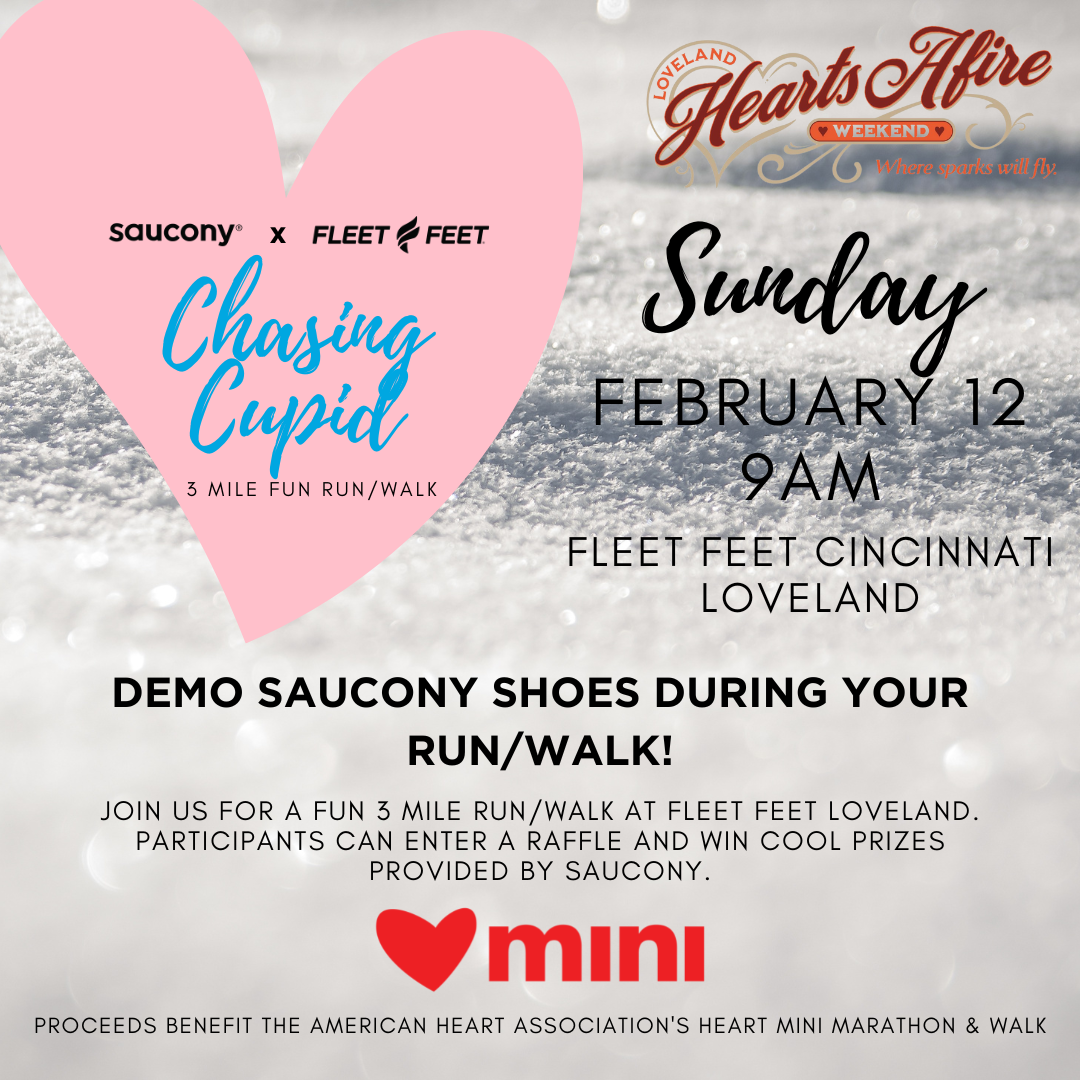 3. CHASING CUPID 5K
Introducing Fleet Feet's Chasing Cupid! This will be a fun 5k run out of our Loveland store on the beautiful Little Miami Bike Trail. This 5k will benefit the American Heart Association's Heart Mini during Heart Month! This is a race you will fall in love with!
Distance: 5km (3.1mi)
Date: February 12th