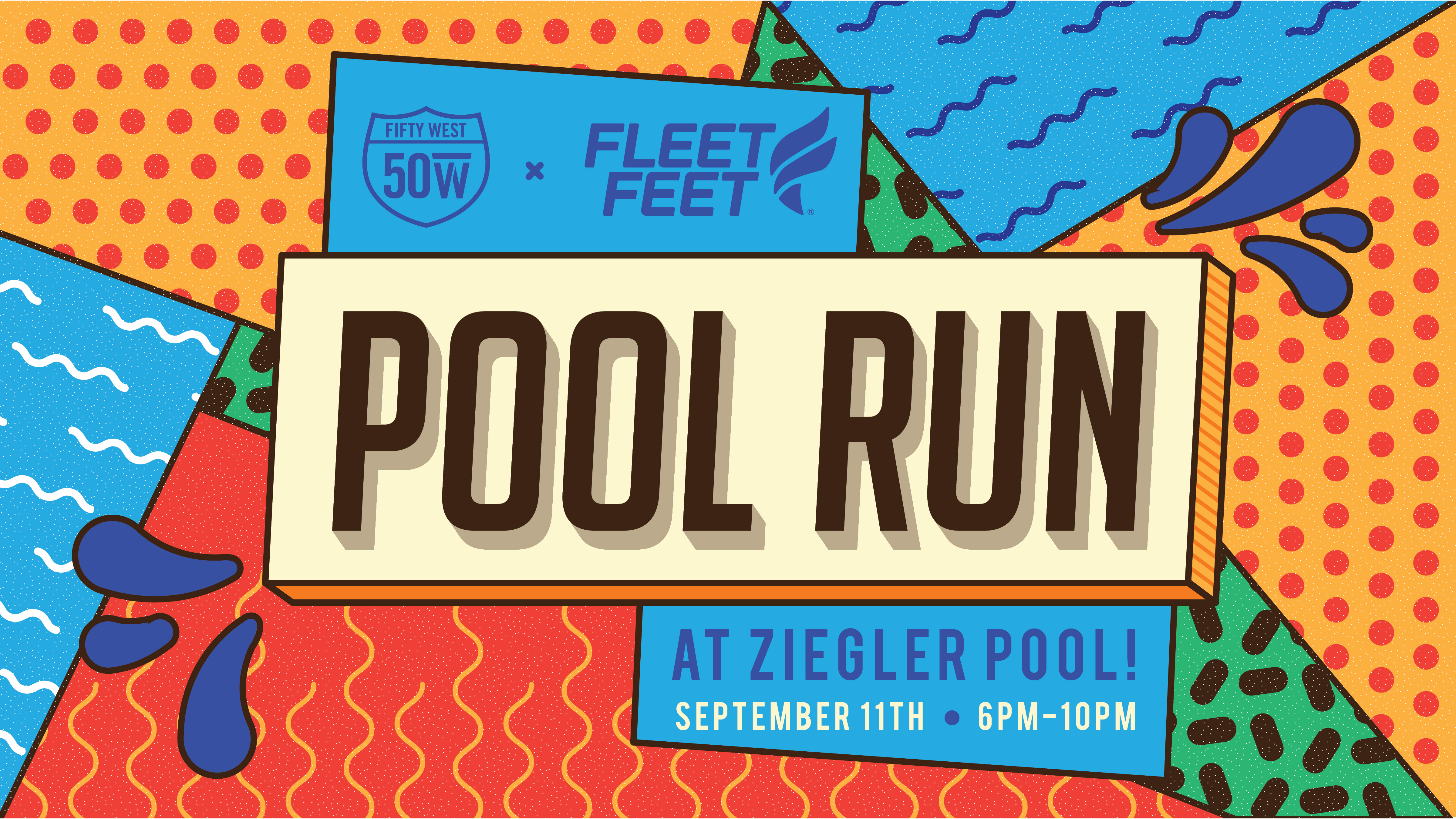 We're bringing back an event that made a splash: the Pool Run with Fifty West Brewing Co! Everybody loves a good fun run, but how to beat the heat? How about the finish line being IN Ziegler Pool?
September 11th at 6pm, leave the starting line for an open course 5k through OTR and hit the finish line by jumping, fully clothed, straight into the pool. Head to the side of the pool and grab a complimentary beer of your choice. And when you get out, dry of with a complimentary Fleet Feet beach towel!
Once you hit the water, the pool party begins! Brooks is providing Pizza at 7:30pm and we'll be announcing prizes for the winners at 8:30pm!
For full details and to register, click here!