Fall 2018 5k Program
We are excited to announce our Fall 2018 5K training program. Join Fleet Feet and our sponsors NUUN, for this 10-week program designed for individuals who can run at least 1.5 miles and would like to be part of a team and coached to run a 5K for a personal record. It's a great way to get ready for the Almond Bowl 5k on November 4th, 2018.
Program kick-off and fun run
:  Wednesday August 29th 6:15 PM at Fleet Feet Sports.  Meet the coach and mentors, get information about the program, and update your gear so you're ready to start your training.  Bring a friend!  We'll also take the group out on a run, so you get in your first Speed workout.  We strongly advise that you attend this meeting.  Please note that this is a very popular program and that space is limited, so register early!
Meeting times:  Weekly coached workouts will be held on Wednesdays at 6:15 PM and Saturdays at 7:30 AM at various locations around Chico. The first workout will be held on Wednesday, August 29th at 6:15PM. 
Get ready to sweat lot, learn some new tips and have a blast running through the different parks of Chico!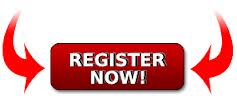 This program is sponsored by: 

PROGRAM DETAILS

Join our program and receive:
a detailed daily training plan for the 10 weeks of the program

twice-weekly coached group runs

workshops on running topics specific to the 5K distance

hydration station for Saturday long runs sponsored by 

NUUN 




incentives for participation in group runs

education and motivation

inspirational team emails

workouts that will challenge you and help you understand your potential


new friends and camaraderie

Receive $5 off the Almond Bowl Registration
Our supportive coaching team will provide you with the tools and training to be successful.  The team atmosphere is always positive and you will meet others with the same aspirations as you.  You may even meet a new best friend and running buddy...it happens all the time in our training programs!  Join the team and get ready to meet some pretty wonderful coaches, amazing mentors, and lots of other people who want to lead a life of fitness.
Requirements
: Standard
 5K
 - you must be comfortable completing a 1.5 mile run on the first Saturday run.  Children 16 years and older may register with a participating parent. You will also be required to bring water with you for each workout-- you could use a belt, a backpack, whatever you feel comfortable holding during your workout 
Goal Race:  Almond Bowl, Sunday November 4th, 2018. Race registration is not included in the training program fee.

Registration Fee: Registration is $99 through 8/25/2018.  The fee goes up to $115 on 8/26/18.  The last day to request a refund is Wednesday, September 1st at midnight.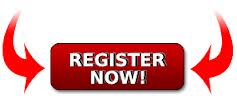 If you have any questions please email at shawna@fleetfeetchico.com or (530) 345-1000. 
Fall Standard 5k Training More Info »
Program Start: Wednesday, August 29th at 6:15pm
Program Schedule: Wednesdays at 6:15PM and Saturdays at 7:30AM
Program Fee: $99 until 8/25 and $115 after 8/26-9/1