Welcome to Fleet Feet Chicos 5k Training Program! Training for and completing a 5k is a challenging and rewarding endeavor. Participants in our program benefit from our professional coaches, experienced mentors, and a daily training schedule with goal-specific workouts.
The Almond Bowl 5k takes place on Sunday November 5th, 2023. To register for this race, visit 2023 Almond Bowl 5k/10K - Fleet Feet Chico
Kick-Off Informational Meeting
Not sure if this program is for you? All are welcome to meet the coaches on Saturday, September 9th, at 7:30am at Fleet Feet Chico to learn about the program and ask any questions you may have.
Weekly Workouts
September 9th – November 5th
Wednesdays, 6:15 pm at various locations
Saturdays, 7:30 am at various locations
Workouts will be in the Chico area
Education
Coaches and special guests will educate you in person and in the weekly emails on topics such as mobility, nutrition/hydration, injury prevention, how to prepare for race day, and more. They are also a resource and support for you along the way.
Group Training Atmosphere
Enjoy the safety, accountability, information, and motivation that come from a coached group workout environment.
Join our team and receive:
Twice weekly group workouts with trained coaches and supportive mentors
A detailed 9-week training program
Workshops on the fundamentals of running
Incentives for participating in group run
Education, motivation and accountability
Inspirational team emails
New friends and camaraderie - you may meet your new best friend on the team!
Custom Program T-shirt
$5.00 off your Target Race (Almond Bowl 5k)
Get ready to sweat lot, learn some new tips and have a blast running through the different parks and neighborhoods of Chico!
If you have any questions, please email at shawna@fleetfeetchico.com or (530) 345-1000.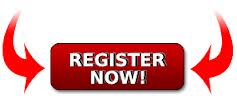 Fall 2023 Standard 5k Training
Program Start: Saturday, September 9th at 7:30am
Program Schedule: Wednesdays at 6:15PM and Saturdays at 7:30AM
Program Fee: $115.00 (does not include race entry fee)