Fall Road Half Marathon Program
We are excited to offer our 2019 Clarksburg Half Marathon Training Program. This 10 week program will get you ready to run e Clarksburg half marathon in Clarksburg Ca on November 3rd. We are offering just one track for the half marathon program - Standard - you should be able to comfortably run 6 miles and be running 20 miles per week to join this group. If you register for the target race by August 15th at 11:59pm you can get 25% off the registration cost of the race! So sign up early!!!
https://runsignup.com/Race/CA/Clarksburg/ClarksburgCountryRun
Program Kick-off and First Run: Program kick off date is Tuesday August 27th, 2019 at the Fleet Feet Chico store at 6:15pm. Attendance for the program kick off is HIGHLY recommended.
Meeting Times: Weekly coached runs will be on Tuesdays at 6:15 PM and Saturdays at 7:30 am, at various locations around Chico. The first workout location is to be announced by your coaches via email and each workout afterwards will be announced via email as well!
Program Sponsor:

PROGRAM DETAILS:
Join our training program and receive:

detailed daily training plan for the 10 weeks of the program
twice-weekly coached group runs
workshops on topics such as nutrition and hydration, pacing, running form, injury prevention and motivation
hydration stations for long runs
email support from your coaching staff
A fun and motivating environment focused on reaching your goals
Friendship of and camaraderie with fellow teammates
Our support supportive coaching team will provide you with the tools and training to be successful and to meet your personal objectives. The team atmosphere is always positive and you will meet others with the same aspirations as you. You may even meet a new best friend and running buddy...it happens all the time in our training programs!
Get ready to work with some wonderful coaches, amazing mentors, and lots of other people who want to lead a life of fitness.
Requirements: Standard - Runners must be able to run at least 6 miles, consistently running 20 miles a week entering the program. All participants must be injury free and be at least 18 years of age.
Registration Fee: Early Bird: $99 (August 16th, 2019) Regular Registration: $115 (August 17th- August 27th ). Online processing fees apply. Save yourself $4-5 dollars on the registration fee and register in the store! The program registration fee does not include race entry. Please note that this program is limited to 40 participants, so register early. Last day for a refund is September 7th at 11:59pm.
Registration for this program is now open!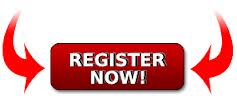 Registration is open!
If you have any questions, please contact Shawna at shawna@fleetfeetchico.com or 345-1000.
Fall Road Half Marathon Program More Info »
Program Start: Tuesday August 27th, 2019 @ 6:15pm
Program Schedule: Tuesdays at 6:15PM and Saturdays at 7:30AM
Program Fee: $99.00 till Aug 16th, $115 Aug 17-27th 2019