No Boundaries 2 is our incredibly popular training program for beginner runners who have graduated from No Boundaries 1.  Almost 2,000 people have taken part in our No Boundaries programs.  We've had people start with No Boundaries and then graduate to our 10K and then half marathon teams.  We have even had a few people go all the way to the marathon.  And, you can too!  No Boundaries 2 is designed so that you can continue on from your training with No Boundaries 1-- it will begin with about 1 mile of running and you will grow in mileage from there! If you haven't graduated from our No Boundaries 1 program, don't fret, you can still join this program if you are comfortable running a mile!  And you'll have the camaraderie of others just like you.  Get ready to be with a highly social and supportive team.
Kickoff Meeting and Fun Run:  Saturday, June 9th at 7:30AM at Fleet Feet Sports.  Meet the coaches, get information about the program, and update your gear so you're ready to start your training.  Bring a friend! We'll go out on a fun walk so you can get in a workout and see how the programs are structured. We will be going for a short run so please come ready to hit the road. Please note that this is a very popular program and that space is limited, so register early!
Meeting times:  Weekly coached workouts will be on Wednesdays at 5:30 am or 6:15 PM and Saturdays at 7:30 AM at various locations around Chico.  The first workout will be held on Wednesday, June 13th at 6:15pm. The location for each run will be announced via email by your coaches!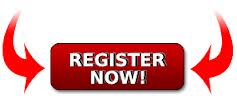 Registration is now open!
We are using a new registration website, so you will have to create a profile to register for the program!
Program Sponsor:

PROGRAM DETAILS:
 Join our team and receive:
twice weekly group workouts with trained coaches and supportive mentors
a detailed 8 week training program
workshops on the fundamentals of running
incentives for participating in group run
education, motivation and accountability
inspirational team emails
new friends and camaraderie - you may meet your new best friend on the team!
 Our supportive coaching team will provide you with the tools and training to be successful.  Our mentors provide inspiration and share their experience with team members.  The team atmosphere is always positive and you will meet others with the same aspirations as you.  You may even meet a new best friend and running buddy...it happens all the time in our training programs.  Join the team and get ready to meet some pretty wonderful coaches, amazing mentors, and lots of other people who want to lead a life of fitness.
 Requirements:  You must be able to run at least a mile and be healthy enough to start running upon entering the program.  If you have a medical condition that may be affected by exercise, or you have an injury going into the program, you should get clearance from your doctor before starting this program.  Children 16 years and older may register with a participating adult. 
 Goal race: Summer Sizzler 5k on August 5th, 2018.. The No Boundaries registration fee does not include the race entry fee. You can register for this race by clicking here.
 Registration fee:  Registration is $99 and Includes a FREE program shirt.  The last day to request a refund is 6/13/18 at 11:59pm.

Registration is now open!
We are using a new registration website, so you will have to create a new profile to register for this program!
If you need additional information, please contact Shawna at shawna@fleetfeetchico.com or call her at (530)345-1000.
Summer 2018 No Boundaries 2 More Info »
Program Start: Wednesday, June 9th at 6:15PM
Program Schedule: Wednesdays at 5:30am or 6:15PM and Saturdays at 7:30AM
Program Fee: $99 until Includes a Free shirt