46th Annual Almond Bowl 5k and 10k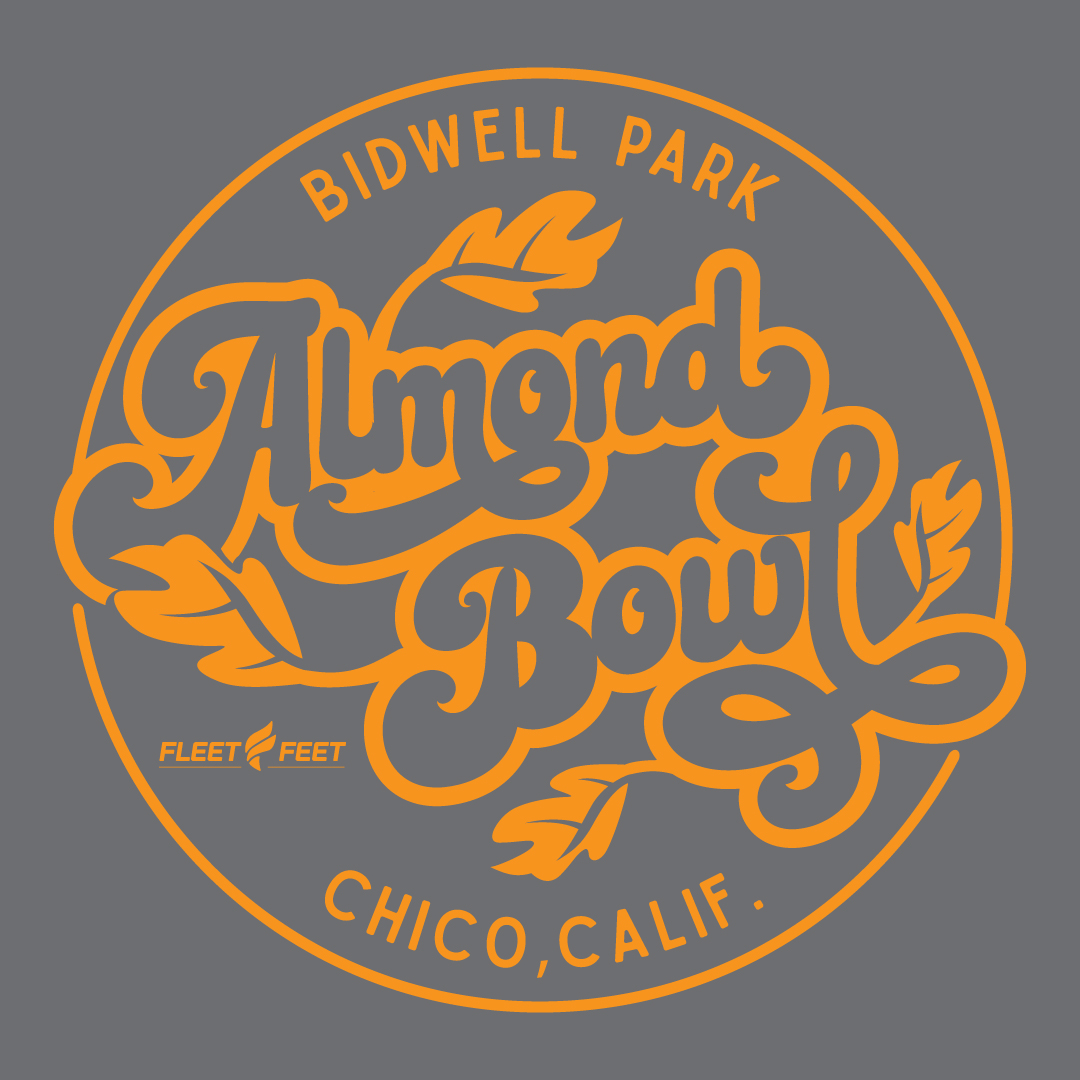 October 31st - November 1st, 2020 | Lower Bidwell Park, Chico CA

---
BENEFITS STUDENT ATHLETES
A substantial portion of the race entry fees go to our local high school running programs. When you participate in the Almond Bowl, you are supporting local student athletes at Pleasant Valley and Chico High.
__________________________________________________________________________________________________________________________________
Join us on the weekend of October 31st-November 1st for the 46th Annual Almond Bowl! Due to COVID-19 this year the race will be done virtually. Keeping with the Chico tradition and returning to the 5k and 10k distances in lower Bidwell Park!
Starting in August the price of this race will not increase. The price of this trace includes your race shirt from Upper Park Clothing, a race bib for you to wear during your run and a sample of Nuun hydration for after your run!
This race, along with the Bidwell classic, are fundraisers for our local high schools cross country teams! We would love to continue to support these programs even in these hard times.
START TIMES/ RACE WEEKEND
You can run and submit your race times anytime between October 31st (4:30am) and November 1st (11:59pm)
Results can be posted by selecting "Results" on the race page and searching your name.
REGISTRATION
Registration for this year's Almond Bowl is available online only.
CLICK HERE TO REGISTER
Online registration closes October 27th at 6:00 p.m. Registration is ONLY available online. You need to Register by October 16th to guarantee yourself a shirt by race weekend. If you register between October 17th - 27th your shirt will NOT be available until AFTER the race.


There is NO race weekend registration.

OPTIONAL COURSE CERTIFICATION AND MAPS
5K and 10K: Flat, fast loop through beautiful lower Bidwell Park.

DIRECTIONS AND PARKING FOR OPTIONAL RACE LOCATION
To the course:
Enter Chico via Highway 99 either from the north or from the south. If you are coming from the north on 99, take the Highway 32 offramp and turn right at the first intersection. If you are coming from the south on 99, take the Highway 32 offramp and turn left at the second intersection. Now you're heading west on 32 (East 8th St). From here. If coming from north 99 take the highway 32 exit and turn right onto 8th st.
Take 8th St just under a half-mile, then turn right on Sycamore St.
Sycamore St runs a few blocks into Woodland Ave, which runs parallel to the park. The park itself will be closed to vehicle traffic on race day, so find a parking spot on or near Woodland Ave. Please be courteous and park legally. Do not park in a way that blocks local residents' entry to or exit from their homes.
There are several entrances to the One Mile Recreation Area from Woodland Ave. For race-day packet pickup, look for the sign marked Pre-Registered. For any other assistance, make your way to the Information booth.

PACKET PICKUP
In efforts to comply with social distancing we are offering a 3 day packet pick up for all local runners. Anyone who comes to pick up their packet at the store will receive a $5.00 Gift Certificate good at Fleet Feet Chico (only) for any future purchase. Packet pickup will be held at Fleet Feet Chico on the following days and times:
Wednesday- Friday, October 28th- 30th
10:00am-5:00pm
For any participants who do not live in the local Chico area and would like their packet mailed to them please email shawna@fleetfeetchico.com no later then October 24, in order to be received before the race weekend.
**Exception: Those who register after October 16th**
Any participants who register between October 17th-27th, your bib will be shipped the following business day after registration and your shirt will be shipped AFTER the race weekend.

Fleet Feet - Chico
241 Main Street
Chico, CA 95928
(530) 345-1000
DOGS AND STROLLERS
They are allowed this year!!!
T-SHIRTS AND AWARDS
Poly blend shirts from Upper Park Clothing Co. will be provided to all participants who register for this event. Any participant who registers before October 16th will receive their shirt and race bib before the race weekend. Any participant who registers after October 16th will receive a race bib before the race and race shirt AFTER the race.
All shirts come in adult male (unisex) sizes, so you may wish to choose a smaller size than normal for female and child runners. No youth sizes will be available
For more information please email kristina@fleetfeetchico.com or shawna@feetfeetchico.com