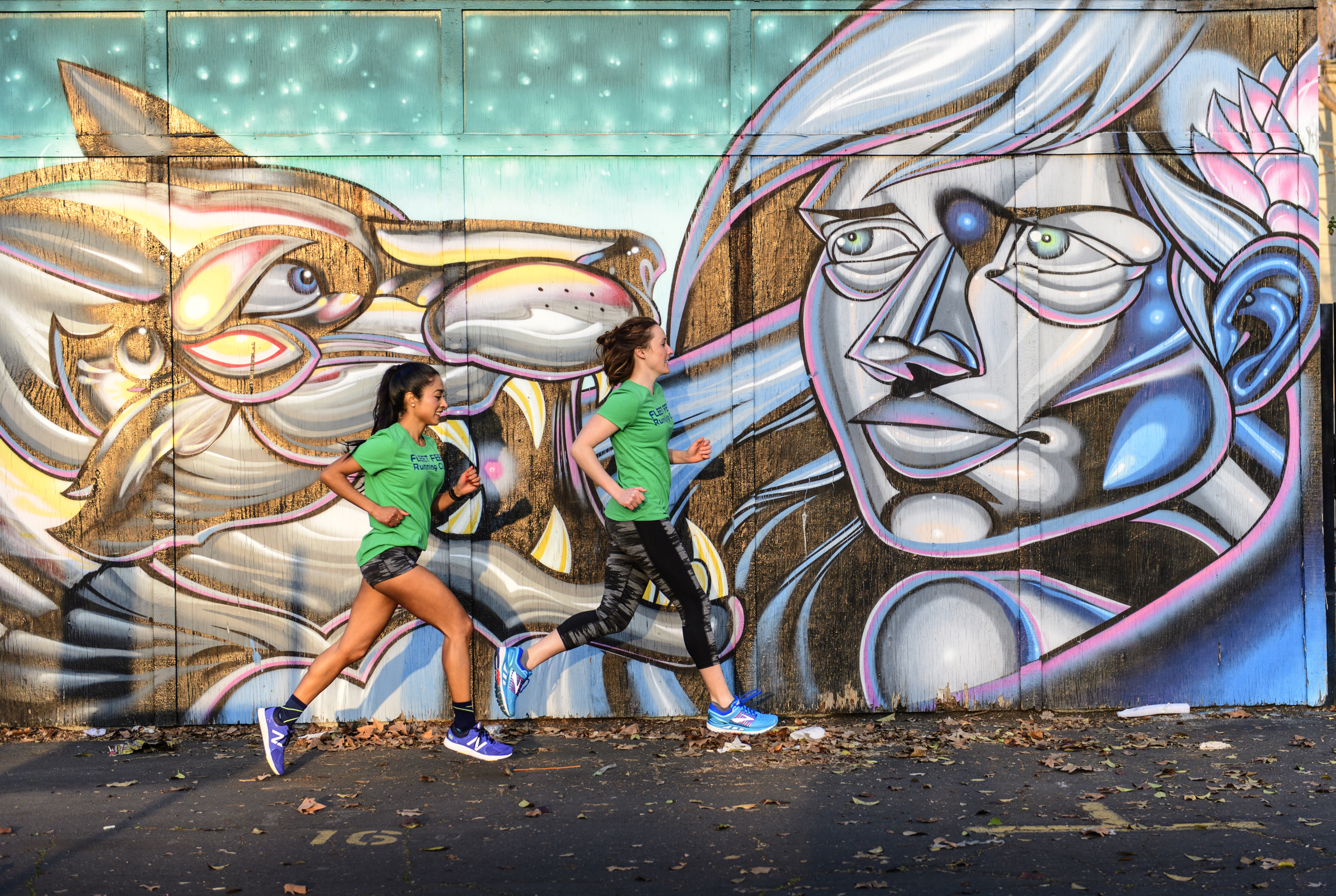 Join us for an every other week free fun run! We will meet every other Thursday, starting at Fleet Feet Sports at 5:30pm starting on March 4th!
We will meet at the store, then head out for our 3-5 mile.
Each time you attend a group run you can earn a point that will be redeemable for fun swag over time! Bring a friend (first timer) and get a bonus point! There will be times we may finish at a pub or other location. Check the conversation thread on this page for any updates.
SAFETY PRECAUTIONS: We will be keeping a close eye on local government mandates in regard to COVID-19; procedures will be implemented based on current recommendations when the training program begins. As of now, these are the guidelines we will follow:
Participants will check in with Fleet Feet Staff to check in. (gotta earn your points!)
Participants are to stay socially distant from each other during the group check in process (unless you already pod together for runs, living etc.)
During the run we will avoid congested areas when possible and run single file to be courteous of others space on the path
Refrain from hugs, high fives, fist bumps, etc.
You may wear a mask before or after the workout if it makes you more comfortable, but it will not be required due to distancing outdoors.
We advise against wearing a mask during the workout due to increased side effects with increased respiration.
No water coolers, cups, or nutrition products will not be provided due to shared nature.
Participants may shop in the store before and after the run or during regular business hours. Please note there is a 12 person capacity in the store at one time (bring on the sunshine!)
For any questions, please email shawna@fleetfeetchico.com or visit us on Facebook to stay connected on the event!
https://fb.me/e/25rHJSNTA