Ladies, this event is for YOU! Flip Flops and Lemon Drops is an exclusive, women's only event that is taking place on Thursday, April 30th from 6:00 - 8:00 PM. This event is only open to the first 75 women who register online, we have limited spacing in the store. Enjoy a night of pampering and fun!
What's in store for the evening?
We have several vendors that will be attending this event, they include: Moving Comfort, Vionic Sandals, Addaday massage tools, and Persimmon Medical Massage. Moving Comfort will be giving free bra fittings to all ladies who attend and there will be a gift given to you with the purchase of a moving comfort (supplies are limited). 
We also will be having a flip flop contest! Please  bring your best decorated pair of flip flops to the store so that the owners can pick a winner. A special prize is in store for you!
Christian Michael's will be providing lemon drops for the ladies to enjoy!
An exclusive deal, only available at this event: The first 10 women who spend $200 on apparel will be given a guaranteed entrance into the Nike Women's half marathon (race entry fee not included, as well as a free entry into the Fleet Feet's Summer Sizzler AND the Fall 2015 Half Marathon training program!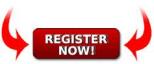 Please register asap for this event! These spots will fill up fast!