Fleet Feet Chico is Turning 43!
Join the Mileage Challenge
June is a big month for running around here! Not only do we get to celebrate Global Running Day, but it is also the month that Fleet Feet Chico has a birthday, as well as ALL 3 of the owners! In June of 1978 Fleet Feet Chico was born and we have been running this town since!
Join us on Global running day to kick off our month-long birthday challenge! Starting on June 2nd and ending on June 30th, run/walk/hike, or bike 4.3 miles a day for the entire month (125 miles) We will be kickoff this challenge with a 5k and 10k fun run on June 2nd!
You can do this run at any location of your choosing or you can meet up with a few Fleet Feet Friends and we can run this together! An email will go out a few days before Global Running day with information on when and where to meet for the group fun run.
During the Challenge:
· During the challenge you will earn digital badges to help keep you motivated!
· Each Monday we will have a drawing for fun "Birthday Gift" to share with our active participants!
o Entries are earned by being active in the week. You can get extra weekly entries for earing milestone badges
and posting pictures of your activities on social media and tagging @fleetfeetchico. Entries will continue to build
each week!
· At the end of the challenge, you collect your Fleet Feet die cut sticker and optional Tank at Fleet Feet Chico. (additional cost
for the Tank and any shipping requests)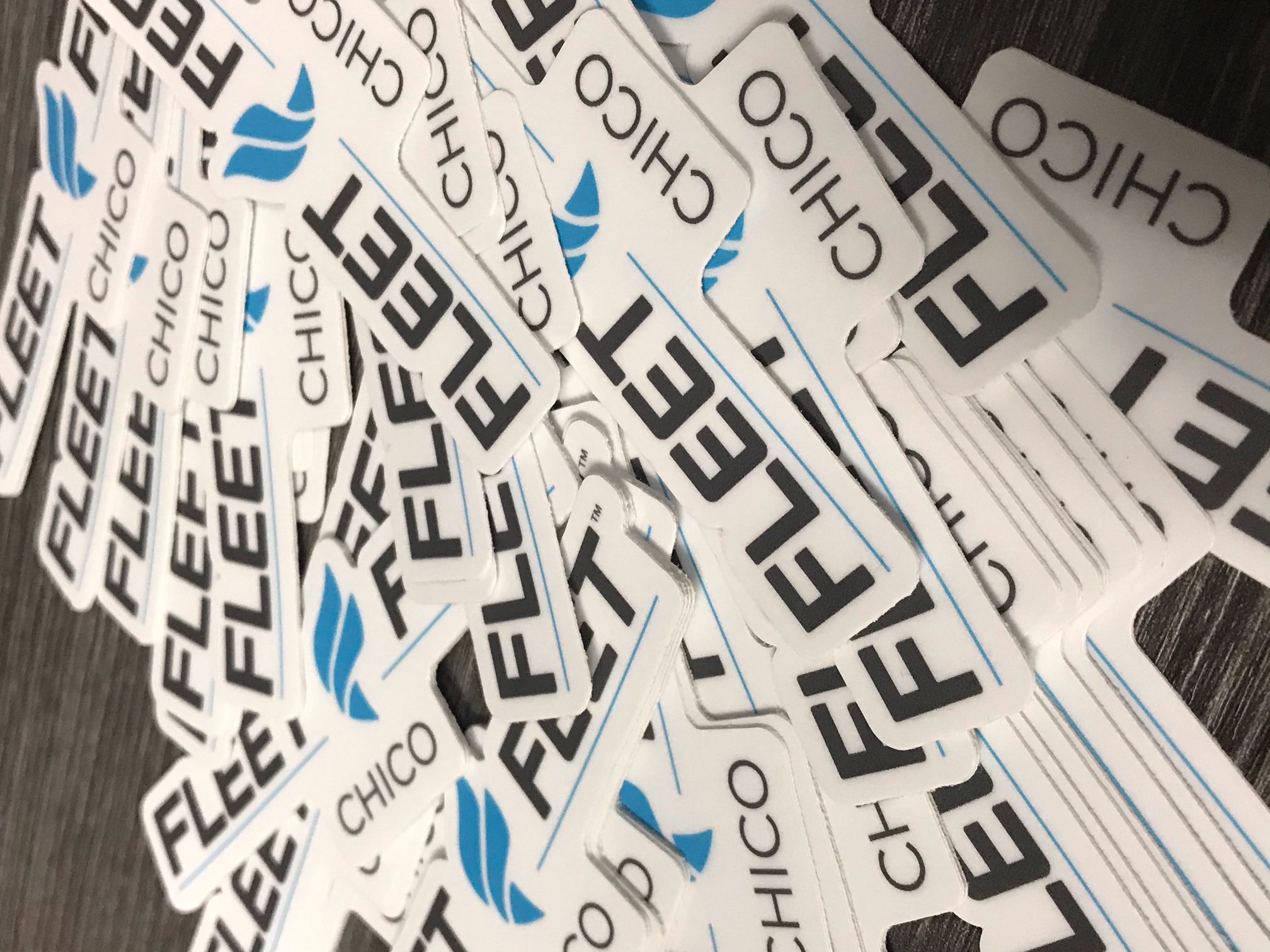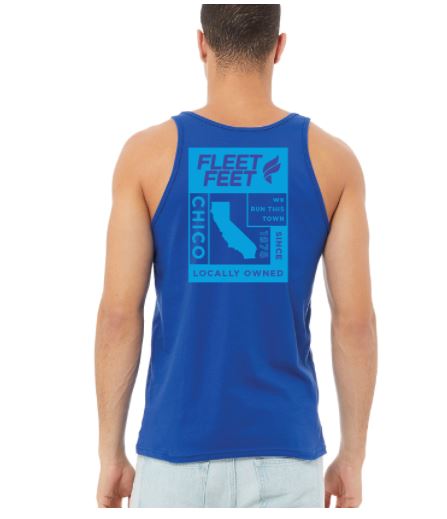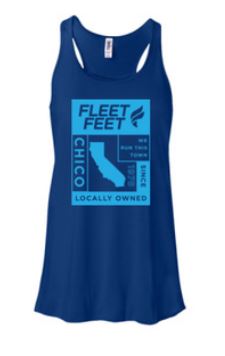 (Stickers) (Mens Tank) (Ladies Tank)
· On July 1st, the day after the challenge, after everyone has posted all their miles; all the participants who completed the
challenge will be entered into one final drawing! One lucky winner will win a Fleet Feet Track bag filled with running goodies!
Valued at over $100!
Tracking Your Miles:
Here is a link on how to track your miles on our challenge page.
Let's have fun celebrating Global Running Day and Fleet Feet Chico's Birthday together!
Make June the most active month so far this year!
Happy Moving!
Click below to register: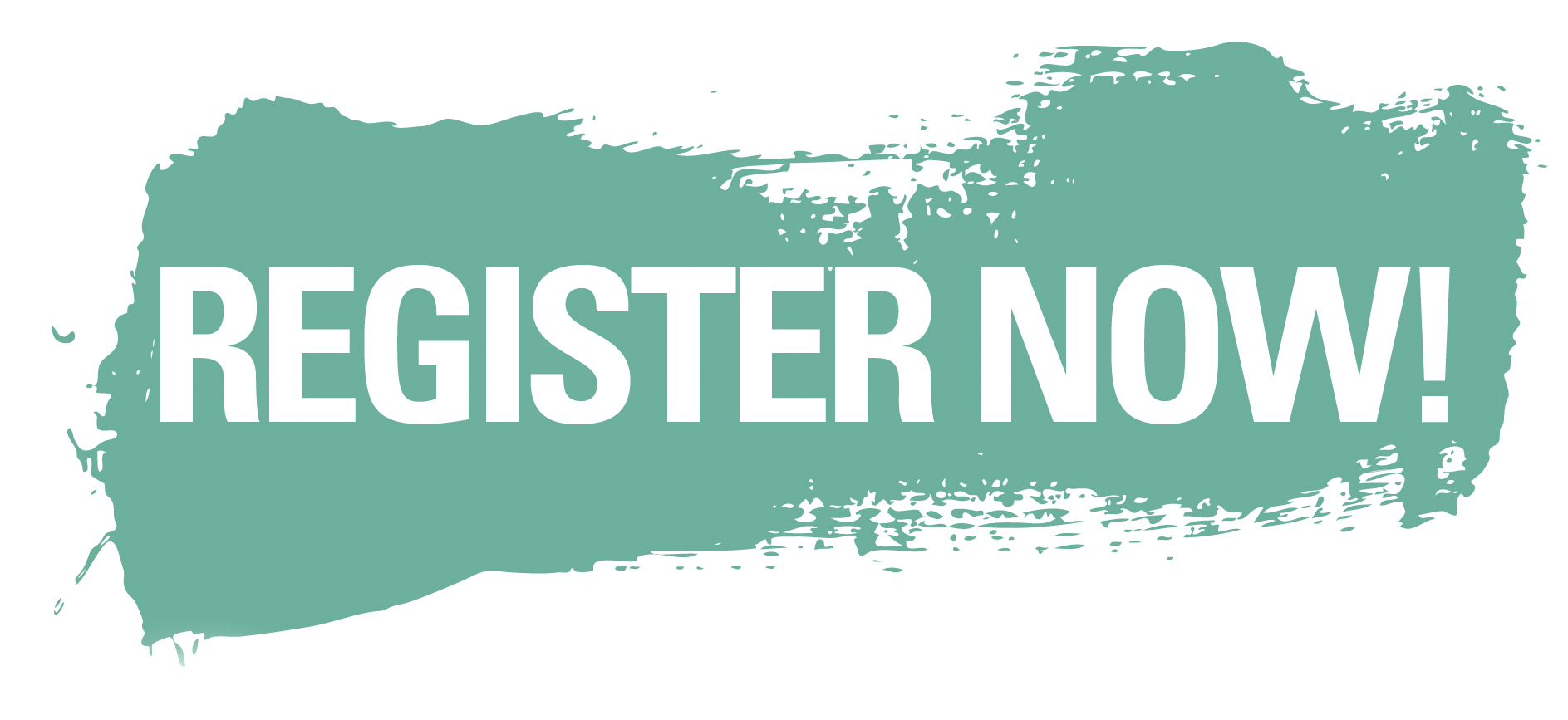 For more information please email shawna@fleetfeetchico.com