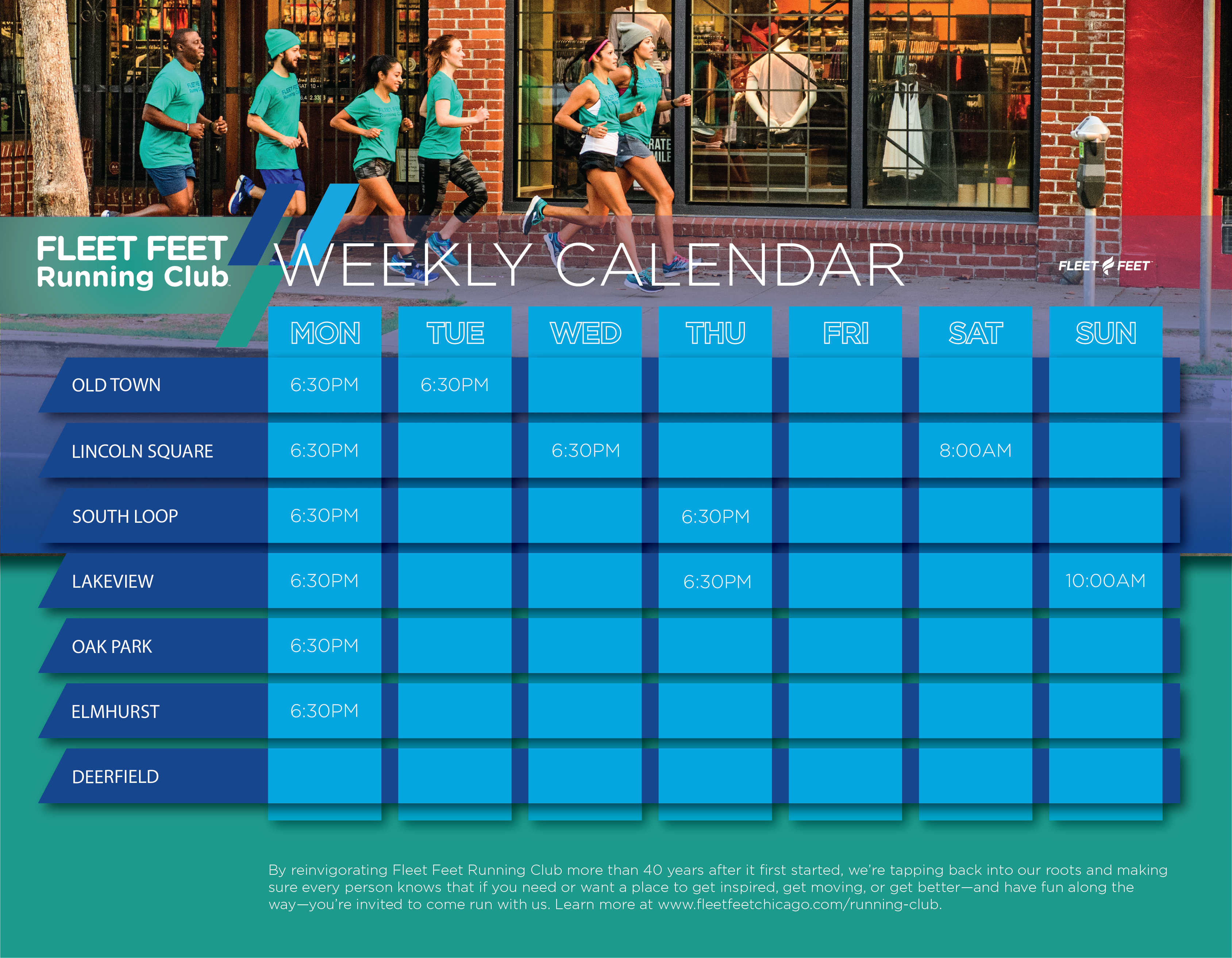 What is it?
Fleet Feet Running Club, first introduced by Fleet Feet co-founders Elizabeth Jansen and Sally Edwards in the 1970s, offers social programs for runners of all levels, on every surface, and at any distance.
By reinvigorating Fleet Feet Running Club more than 40 years after it first started, we're tapping back into our roots and making sure every person knows that if you need or want a place to get inspired, get moving, or get better—and have fun along the way—you're invited to come run with us.
The Fleet Feet Running Club is a great way to get inspired and meet others. After all, Refinery29 thinks our runs are one of the best places in Chicago to meet a significant other.
What should I expect?
The runs included in the above calendar happen every week, although, we hold the right to cancel the event if it falls under our weather cancellation policy. More often than not, some of our favorite running brands come out to the runs to demo their latest and greatest product.
The routes are typically 3-5 miles.
What's new?
New with the Fleet Feet Running Club is a new schedule with added routes and times, Fleet Feet Running Club gear that's available for purchase, a club page on Strava, and a Facebook group.