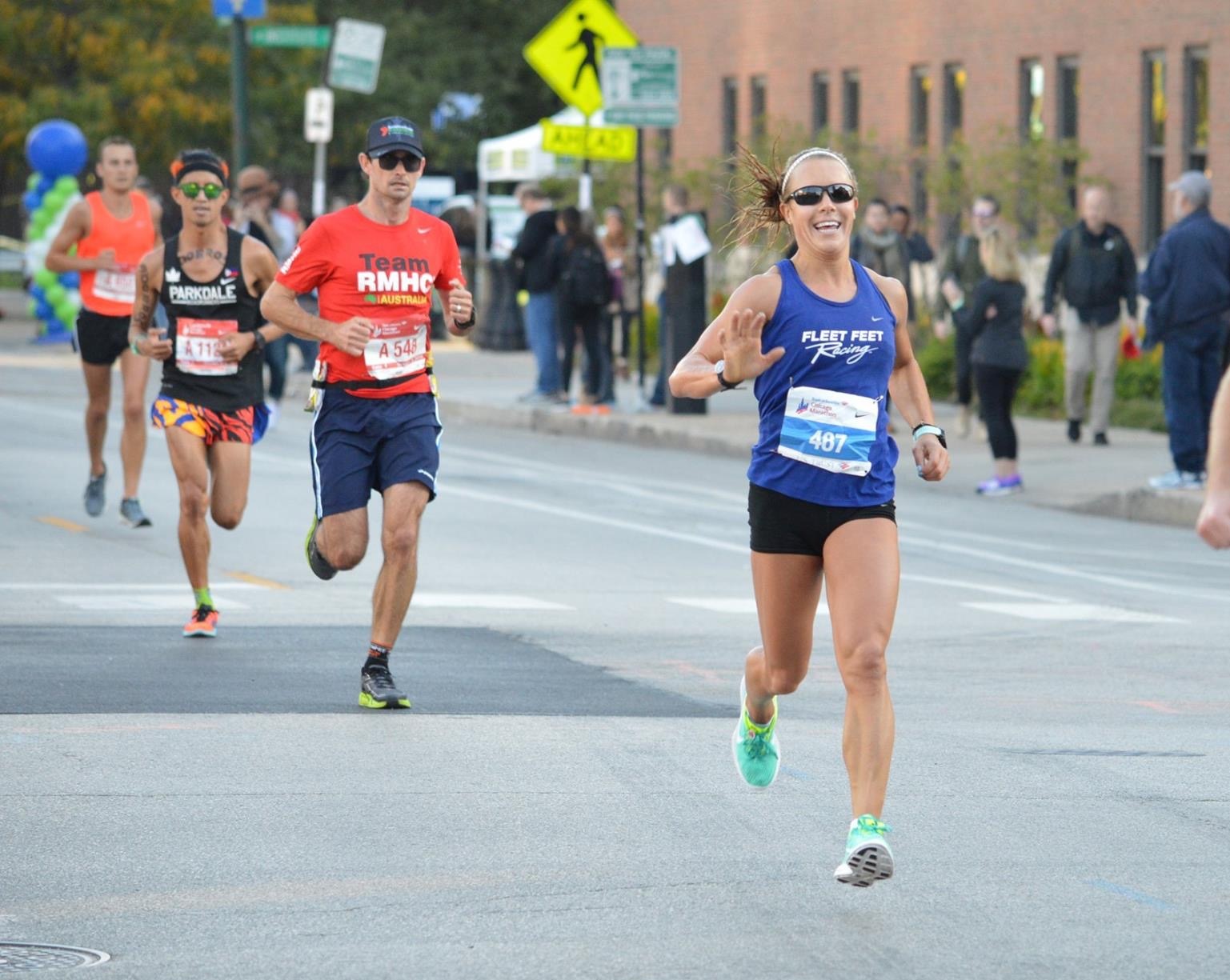 What is your racing focus?
Triathlon, both mid and long distance (I really love it all)
People, Places and Things
People: Who are some influential runners in your life?
The people that I have met through running are people that I will cherish for the rest of my life. My coaches and teammates from high school and college were incredible. I have been a part of Fleet Feet since 2011 and continue to be influenced and inspired by this team and many other people in the Chicago running community!
Places: What is your favorite place to run and why?
My favorite place to run is on the lakefront path and on the beach in the summer. However, I am also a huge fan of the treadmill (I feel like such an oddball for saying this ?) Both of these places give me an immense amount of peace and flow.
Things: favorite running gear?
Nike Zoom Vomeros
Race rituals
What is your go-to pre-workout or race meal?
Ucan and coffee bean bars
Do you have any specific pre-race rituals or superstitions? What are they?
Back in college I always used to wear my hair in French braids. I loved the way it looked and how it made my hair stay in place. However, now I usually just got with a single braid ?
What is your favorite way to celebrate a good race?
Indulge in a post race breakfast! I love trying new places to refuel and relax and enjoy the morning/day.
Past and future
What is your most memorable running moment?
Regionals for the 800 meters in college my senior year and the 2016 Boston Marathon
What are some of your goals for 2018?
Some of my goals for the 2018 season are to race for the love of the sport, to find the joy of everyday training, and never take a day for granted. Each year I aim to train a little bit harder, a little bit smarter, and a little bit more focused. I also aspire to help others achieve their goals.