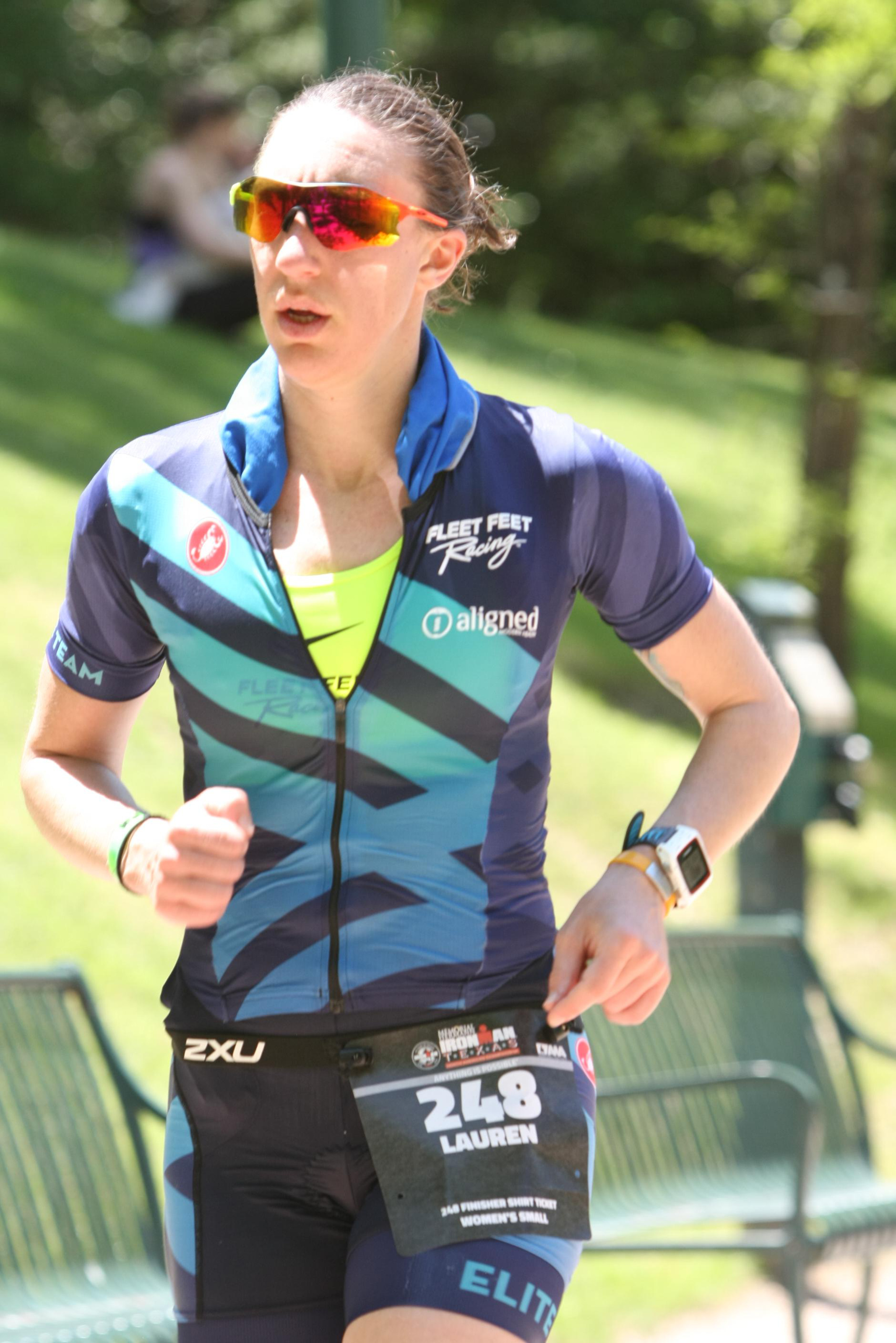 What is your racing focus?
Long Distance Triathlon
People, Places and Things
People: Who are some influential runners in your life?
I definitely idolize and am influenced by a fair share of professional athletes, but the most influential athletes in my life are right here in Chicago. I've gained more insight, inspiration and knowledge from the people I train with and have met in our community than I ever could from following a pro on Instagram.
Places: What is your favorite place to run and why?
Trails. Outdoor swimming pools. Smooth roads with no traffic. Just thinking about training at any one of these places brings calmness and peace to my mind.
Things: favorite running gear?
Aside from the 5" Rival shorts that are my favorite pair to change into after a long ride, the Therma Sphere Element half zip is probably the second most comfortable piece of run gear I own.
Race rituals
What is your go-to pre-workout or race meal?
Triathlon is a bit unique and there are not as many local race options where I can wake up in my own home and make breakfast before the race. Oatmeal is a go to meal for me and over the years I have found that I rarely race in a town without a Panera. I am particularly fond of their oatmeal with quinoa & almonds.
Do you have any specific pre-race rituals or superstitions? What are they?
Pre-race ritual is always to analyze and take care of my gear. Charge my batteries. Replace anything that is too worn out. If I traveled to the race then it could involve building my bike back up, so I will usually build the bike and then come back to it a couple hours later to double check everything. Basically I just do my best to mitigate any gear related mishaps that could happen in the race.
What is your favorite way to celebrate a good race?
I'm a big fan of ice cream, baked goods, and candy. They are hands down my biggest weakness, so I always treat myself even if the race did not go well. A little post-race indulgence helps me stay committed to the sacrifice when I'm training.
Past and future
What is your most memorable running moment?
I feel that I learn more from the hard/bad days and the good ones seem more fleeting. My most memorable training day was the very first workout with my (new-at-the-time) coach, and 10 days before I raced a 70.3. We did a 4 hour bike/run brick that had me in pain and tears by the end. I will never forget how that workout made me feel, and how he re-set my threshold and understanding for what was going to be expected of me in order to achieve my goals.
What are some of your goals for 2018?
I'm racing Ironman Texas in April with the intention of qualifying for Kona again. 2017 did not end up going the way I had planned, so my main goals for 2018 are going to be built to help me beat yesterday, or yesteryear in this case. I have a tentative race schedule in mind but it's all going to depend on how Texas goes.