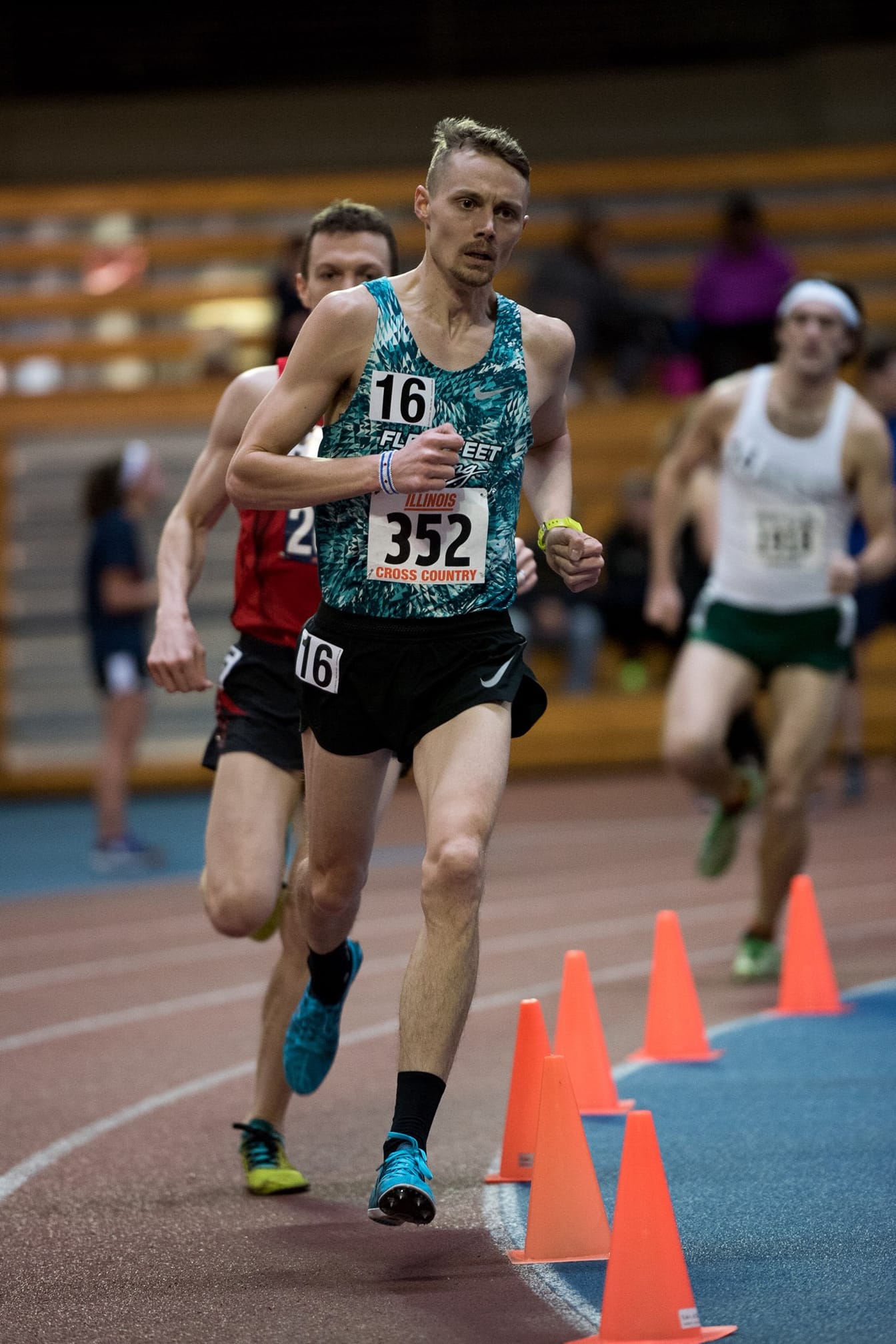 What is your racing focus?
Half Marathon/Marathon
People, Places and Things
People: Who are some influential runners in your life?
The guys on my college XC & Track teams are still some of my best friends, and were a huge part of what made me really want to continue running after college. Now, being part of the Fleet Feet Racing Team gives me the opportunity to train and race with the best in Chicago and pushes me to work hard every day so I can keep up with this insanely fast team! I also follow the Northern Arizona Elite Team and that inspires me get out there and train hard.
Places: What is your favorite place to run and why?
I like getting out on the lakefront and running around the Montrose Harbor area. Getting off the main path and running right along the lake is always a good way to mix in different views of the city. If I'm back home in MN, I love running on trails! Every chance I get to run some single-track trails, I will take.
Things: favorite running gear?
For winter: Pegasus Shield! Keeps my feet dry & warm For summer & racing: Vaporfly 4%. You can't help but run fast in them!
Race rituals
What is your go-to pre-workout or race meal?
Can't go wrong with toast, banana, and yogurt. If I'm really hungry I'll also have a bowl of cereal.
Do you have any specific pre-race rituals or superstitions? What are they?
Not really. I usually don't like to put my bib on until I get to the race, but that's more just habit than superstition. I also put on a fresh pair of socks and my racing flats right before the race.
What is your favorite way to celebrate a good race?
With a good beer!
Past and future
What is your most memorable running moment?
NYC Marathon 2017 was by far my best performance in a race, and I would say that's my most memorable because I can picture passing people the entire race and never really feeling like I hit a 'wall'.
What are some of your goals for 2018?
PR in the marathon & PR in the 10k at Club Cross Country Nationals!