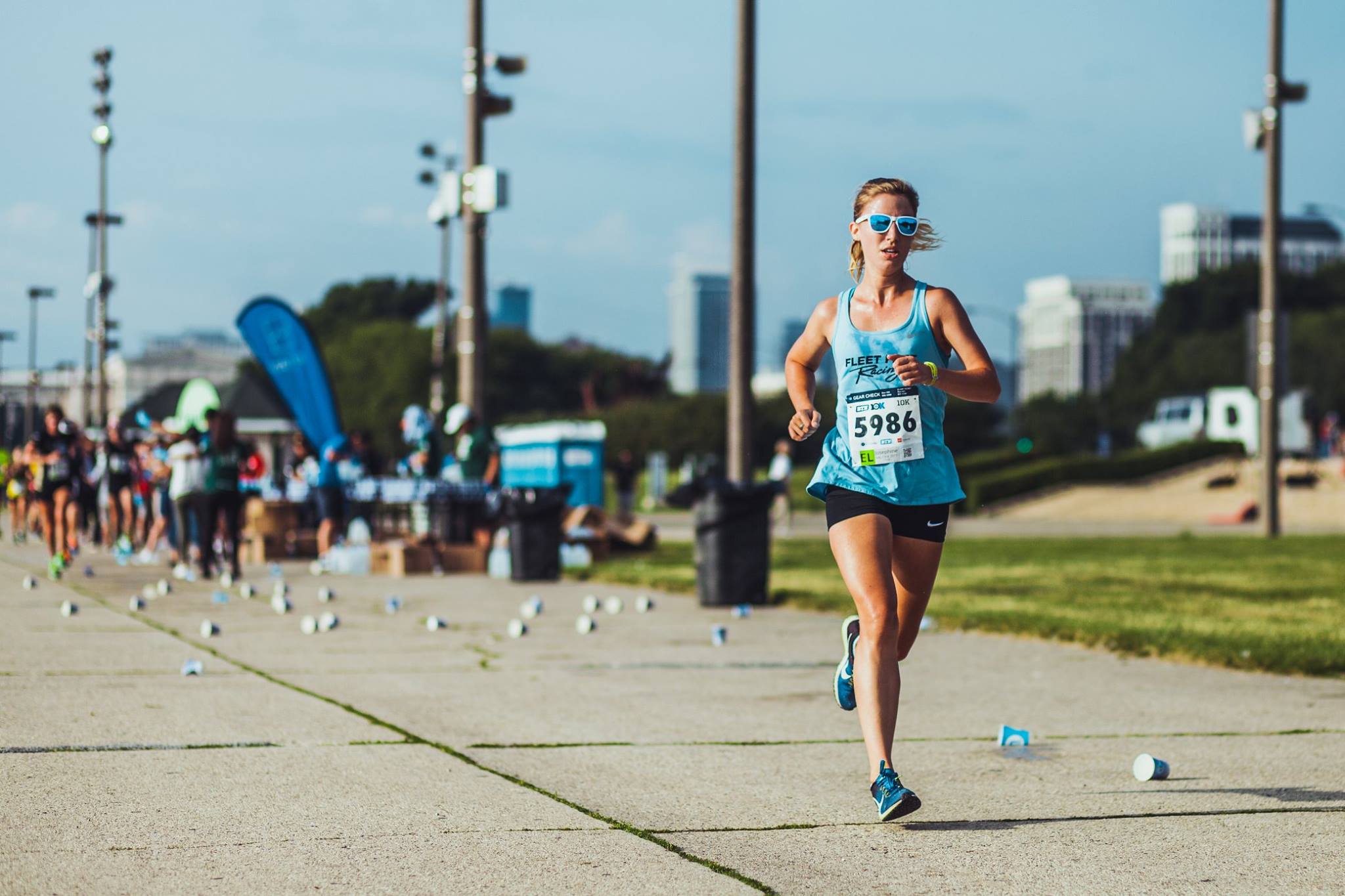 What is your racing focus?
5k & 10k (maybe a half marathon sometime soon)
People, Places and Things
People: Who are some influential runners in your life?
every single person I've met through running has changed my life for the better. I have been so lucky to be a part of several great teams and to get to know a lot of strong athletes. there's a certain unspoken understanding that athletes come to when they run hard together. if you have run a race or workout with me (or talked me through one), you have influenced me.
Places: What is your favorite place to run and why?
in the woods around Göttingen, Germany
Things: favorite running gear?
nothing like putting on nike victory spikes and stepping onto the track for the first time in the season
Race rituals
What is your go-to pre-workout or race meal?
lots of peanut butter and a banana
Do you have any specific pre-race rituals or superstitions? What are they?
my mom, who is of irish decent, texts me part of the irish blessing "may the road rise to meet you, may the wind always be at your back," before a big race. so, reading that text and also drinking a lot of coffee put me in race mode.
What is your favorite way to celebrate a good race?
partying with friends and teammates (preferably with several IPAs)
Past and future
What is your most memorable running moment?
running in German nationals on my birthday in 2016 - I got a personal record, a lot of my friends came to support me, and my coach gave me 2 chocolate bars afterwords, what could be better?
What are some of your goals for 2018?
my biggest goal right now is to get healthy and run without pain (I partially tore my hamstring tendon sometime around November 2017). then I'd like to work towards breaking 17:00 in the 5k.