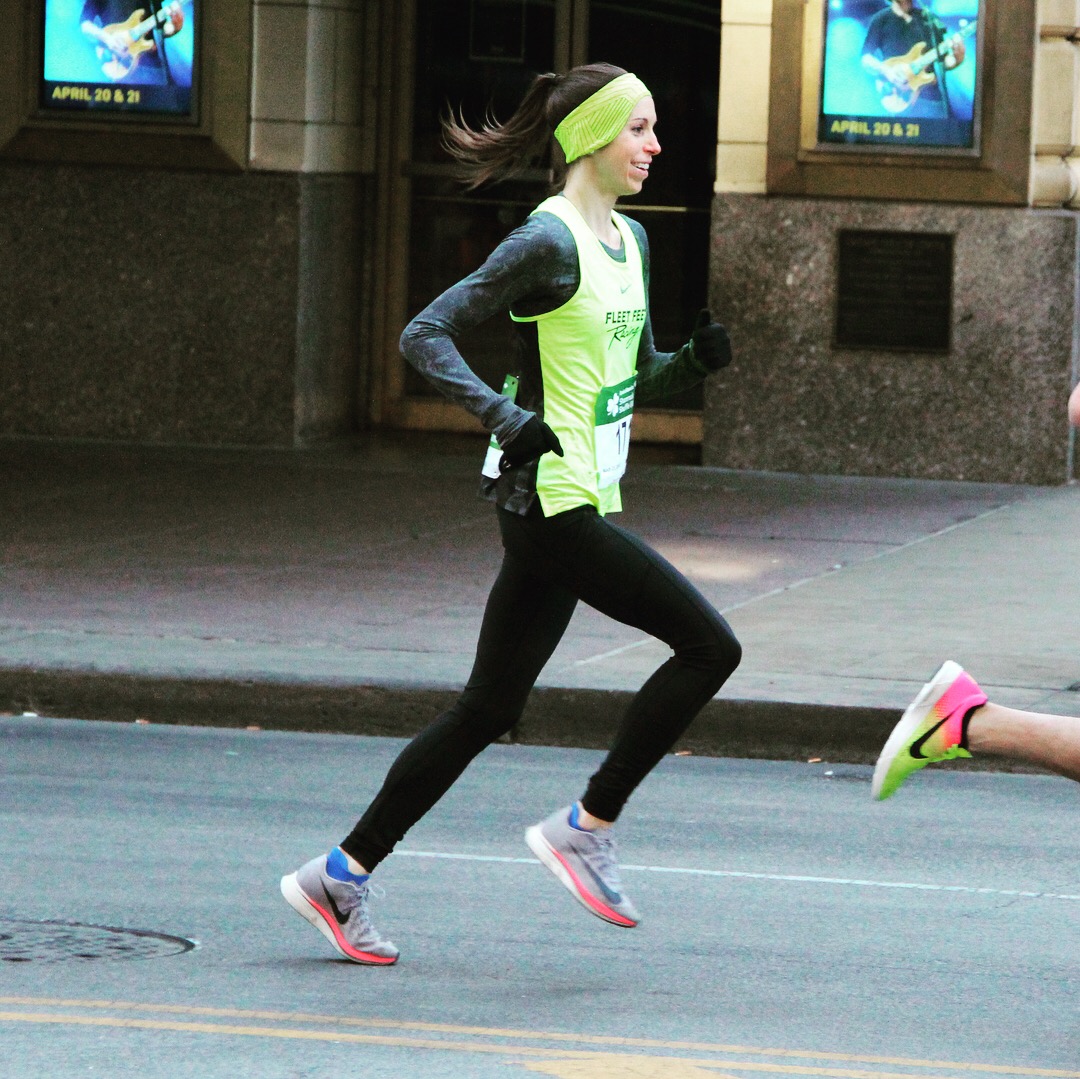 What is your racing focus?
Marathon, Half-Marathon
People, Places and Things
People: Who are some influential runners in your life?
Dave Coligado, my first and current running coach who guided me to drop 15 minutes and break the three hour mark in the marathon last fall. Mike Kelly, my manager and co-worker at NovaCare physical therapy. An experienced marathoner himself, he has given me guidance in running, physical therapy and motivating others. Dan Short, my partner in crime, an avid runner since high school reminds me to keep balance in my life and remember why running is fun.
Places: What is your favorite place to run and why?
I love running along any body of water: lake front, river, ocean. It's aleays so scenic!
Things: favorite running gear?
Nike running hat
Race rituals
What is your go-to pre-workout or race meal?
Pre race meal is chicken, veggies, sweet potato
Do you have any specific pre-race rituals or superstitions? What are they?
I always spend too much time picking out my outfits! I want to feel fast to run fast!
What is your favorite way to celebrate a good race?
Mimosa brunch!
Past and future
What is your most memorable running moment?
Running over the Queensboro Bridge in the New York City Marathon into Manhattan! It was a tough hill to conquer but running into the amazing energy of the city was incredible!
What are some of your goals for 2018?
Growing up as a swimmer and starting running after my college career at the University of Illinois in 2013, I started doing speed work for the first time this past July. Being relatively new to the sport I'm looking forward to see where pushing the pace takes me for 2018! Excited for some PRs to come!