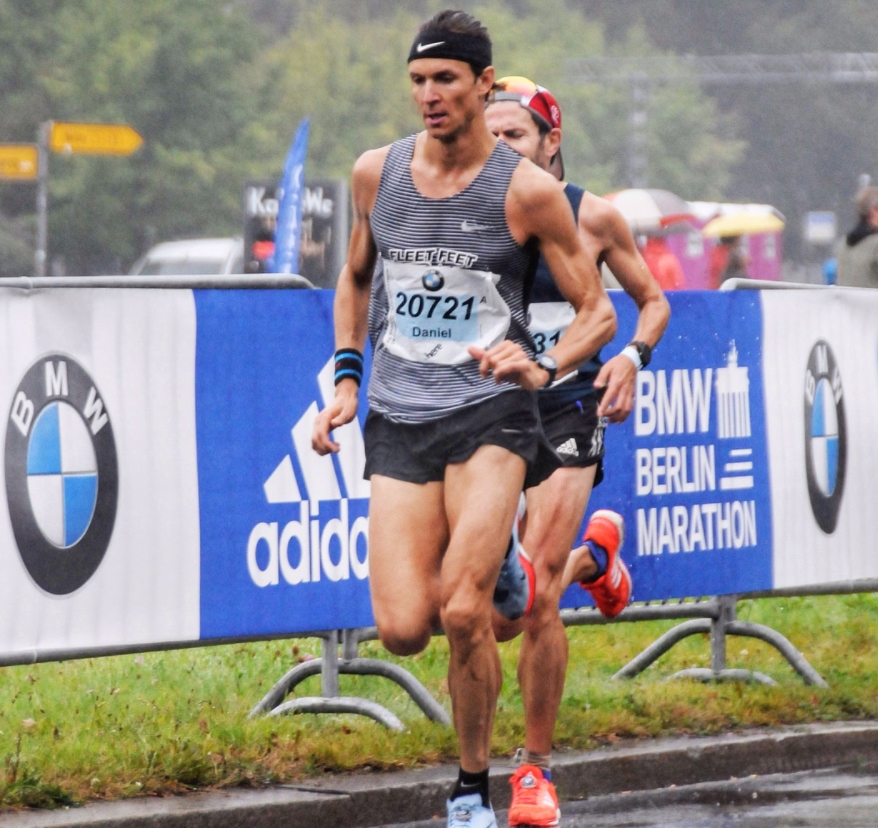 What is your racing focus?
Marathon
People, Places and Things
People: Who are some influential runners in your life?
The Ohio State Buckeyes Cross Country and Track programs where I was coached by a two-time Olympian (Robert Gary) and lived and trained with some tough SOBs and soon to-be professionals in Rob Myers and Brian Olinger.
Places: What is your favorite place to run and why?
Running back home where I grew up in the Palos Forest Preserve system never gets old. The Chicago lakefront is magical as well, especially in the summer and when away on the road for an extended period of time.
Things: favorite running gear?
Nike shoes. I still have a pair of the original Jasari spikes along with the yellow Kennedys.
Race rituals
What is your go-to pre-workout or race meal?
Quinoa! Complex carbs, fiber and complete protein all in one. Guaranteed digestion without issues.
Do you have any specific pre-race rituals or superstitions? What are they?
Coffee to get things moving as well at least 90min before workout or race time.
What is your favorite way to celebrate a good race?
A big cold tasty beer with teammates, friends, family or even better all three.
Past and future
What is your most memorable running moment?
A couple events are still vivid in my mind: Making the Footlocker championships as a high school Sr, competing in a USA jersey at the 2002 IAAF Jr World Championships, and roaring through the final 5 miles at the Boston Marathon in brutal conditions to finish 29th.
What are some of your goals for 2018?
Big breakthrough in the Marathon, breaking through to the next level. PR in the Half Marathon. Break 2:25 in every World Major Marathon.