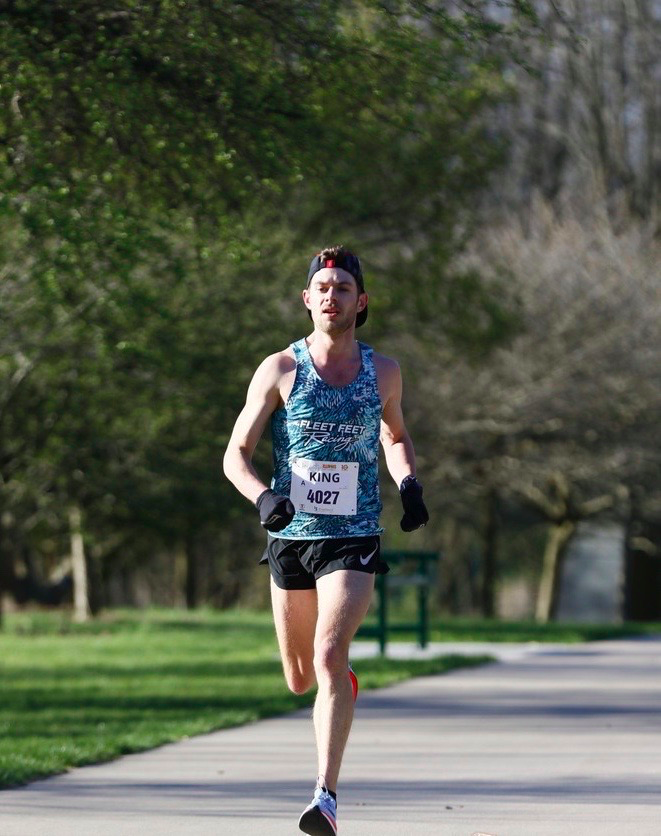 What is your racing focus?
Marathon
People, Places and Things
People: Who are some influential runners in your life?
Anyone who puts in the work, while balancing a full time job and life. Seeing those who put in the work early in the morning or late at night, regardless of conditions motivates me to get out the door and get work done.
Places: What is your favorite place to run and why?
My hometown in Waterford, Michigan and miles of rolling dirt roads, shaded and protected overhead by trees. I look forward to running them any chance I get.
Things: favorite running gear?
The Nike Air Zoom Elite 9 has become my favorite shoe since its release. It gives me enough support for easy recovery miles, but is light and responsive enough to race and do workouts in.
Race rituals
What is your go-to pre-workout or race meal?
Toast, peanut butter and blueberries.
Do you have any specific pre-race rituals or superstitions? What are they?
I don't have any pre-race rituals other than double and triple knotting my laces and obsessively checking they won't come untied. It's a borderline OCD activity.
What is your favorite way to celebrate a good race?
A huge slice of Pequod's deep dish.
Past and future
What is your most memorable running moment?
Running stride for stride with Kyle Larson at the Illinois Half Marathon in 2017. Both of us set an unexpected PR and finished within a second of each other. It's a constant reminder what can be achieved if you have a partner in crime.
What are some of your goals for 2018?
Continue to set PRs in the marathon in the Spring and Summer to work towards an Olympic Trails Qualifier.